ShanghArt's growth, survival during a crisis
00:00 UTC+8, 2020-03-21
0
Due to the novel coronavirus outbreak, Lorenz Helbling flew back to Switzerland from Shanghai, but his team is still working at ShanghART to maintain its daily operation.
00:00 UTC+8, 2020-03-21
0
Lorenz Helbling came to Shanghai in 1985 to study Chinese history and film at Fudan University. It was an era when the "new wave" art movement was stirring in the country.

A decade later, Helbling opened ShanghART, the city's first contemporary art gallery — an earnest attempt in a corridor at the Portman, a five-star hotel in the city's downtown area.
At that time, Helbling wasn't to know that ShanghART would go on to become one of China's top contemporary art galleries and his name part of China's contemporary art history.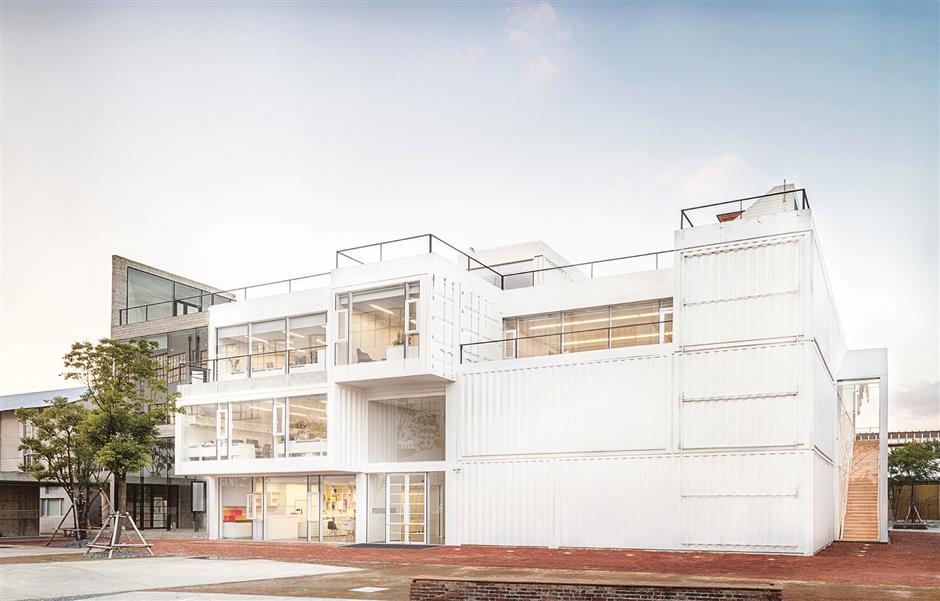 Ti Gong
ShanghART Gallery is one of the first contemporary art galleries established in China now maintaining spaces in Shanghai, Beijing and Singapore. For the past two decades it has been devoted to the development of Chinese contemporary art and collaborated with more than 60 artists.
Before entering the mainstream, China's contemporary art was "underground." There were no galleries dealing with Chinese contemporary art, no foundations or even an exhibition space for the artists involved. For the artists, it was more a self-entertaining activity than a serious career.
However, a small group of artists realized that a future career in contemporary art lay in the hands of outsiders and reached out to the West, because the Chinese were unaware of installations, performance art, videos and photography at that time.
The Chinese elite's art education only recognized traditional art and artists, such as Claude Monet and Vincent Van Gogh.
Back in the 1990s, the city's contemporary art scene was small and largely ignored. Hardly any Chinese collectors were buying these works and the public's interest in anything avant-garde was almost nil. Moreover, Chinese contemporary artists had virtually no visibility abroad.
Helbling and his ShanghART emerged at just the right time in Shanghai. While the mainstream shied away from avant-garde art, at least there was one place where the genre could be exposed to the world.
ShanghART provided a rare group of Chinese avant-garde artists a launch pad to international stardom, as Helbling knew how to promote his clients and expose them to a wider audience.
In 2000, ShanghART was China's first gallery to participate in Art Basel, one of the world's most prestigious international art fairs. Today's leading lights — Zeng Fanzhi, Zhang Enli, Zhou Tiehai and Ding Yi — are all ShanghART artists.
In sustaining the highest-quality in presenting contemporary art exhibitions and projects, ShanghART regularly participates in major international art fairs, such as Art Basel and Frieze, and collaborates with important art institutions in China from all over the world.
Due to the outbreak of novel coronavirus, Helbling flew back to Switzerland from Shanghai early in February, but his team is still working at ShanghART to maintain its daily operation.
Helen Zhu, who joined ShanghART in 2000, is a key member of the team. She talks to Shanghai Daily about the impact of the epidemic.
Q: Is ShanghART now open to public? When did you and the team go back to work?
A: We went back to work at the gallery on March 5, and our gallery at West Bund opened to the public on Tuesday, with Lu Lei's exhibition "Wander Giant" which will be extended by five weeks.
Q: How has ShanghART been affected by the novel coronavirus in Shanghai?
A: We cancelled nearly all our participations to art fairs both home and abroad during the first half of the year. The solo exhibition of Zhu Jia, which originally planned to launch at ShanghART West Bund in March, is also postponed until the second half of the year.
Our space at M50 is temporarily closed and all exhibitions there for the first half of the year have been cancelled due to the environment of the global impact from the coronavirus.
Q: How has the coronavirus pandemic outside China influenced ShanghART so far?
A: The Armory Show in New York in March has been cancelled. Art Basel will launch online viewing rooms in March, timed to what would have been the 2020 edition of their Hong Kong fair, which was canceled earlier this month amid fears about the coronavirus outbreak.
So far we haven't received any notice from the organizer of Art Basel in Switzerland. That show takes place in June, and we are still preparing to join the world-top art fair.
Q: Is there a confirmed exhibition that will be open soon in ShanghART? What's coming up in the following months?
A: On April 12, ShanghART will have a joint exhibition titled "Cache: From B to Z." The exhibit features the latest artworks created by selected artists represented by our gallery.
In the following months, there will be the solo-exhibition of Yu Youhan, a big name in China's contemporary art history.
To warm up, Yu's online exhibition will be held in April. If the epidemic in Beijing is eased by May, the originally planned on-site exhibition might be unveiled in our Beijing space as scheduled.
Ti Gong
Q: In your eyes, what's the big difference between an online exhibition and a real one?
A: We still believe that many artworks require direct on-site feedback from viewers, after all, not all pieces are suitable for online viewing, and this is a big challenge to traditional galleries.
Q: In regard to the art market, do you expect it will be a rebound or a fall down?
A: I know many art institutions and galleries have made strategic plans. In my eyes, it might be a mild transition.
Source: SHINE Editor: Zhang Liuhao Special Reports