Upgrading the community, biz environment and public services
09:00 UTC+8, 2023-07-25
0
Hu Huifen, office director of Tianmu Road W. Subdistrict, speaks of how the community is improving the lives of its residents, workers and visitors.
09:00 UTC+8, 2023-07-25
0
Editor's note:
Jing'an comprises 13 subdistricts – Jing'ansi, Caojiadu, Jiangning Road, Shimen Road No.2, Nanjing Road W., Tianmu Road W., Beizhan, Baoshan Road, Zhijiang Road W., Gonghexin Road, Daning Road, Pengpu Xincun and Linfen Road, and one town – Pengpu. Every one of them is working to make Jing'an a better place. We invite a local resident or worker to introduce the best of each subdistrict and town in this series.
Episode 5: Tianmu Road W. Subdistrict
Hu Huifen: Office director of Tianmu Road W. Subdistrict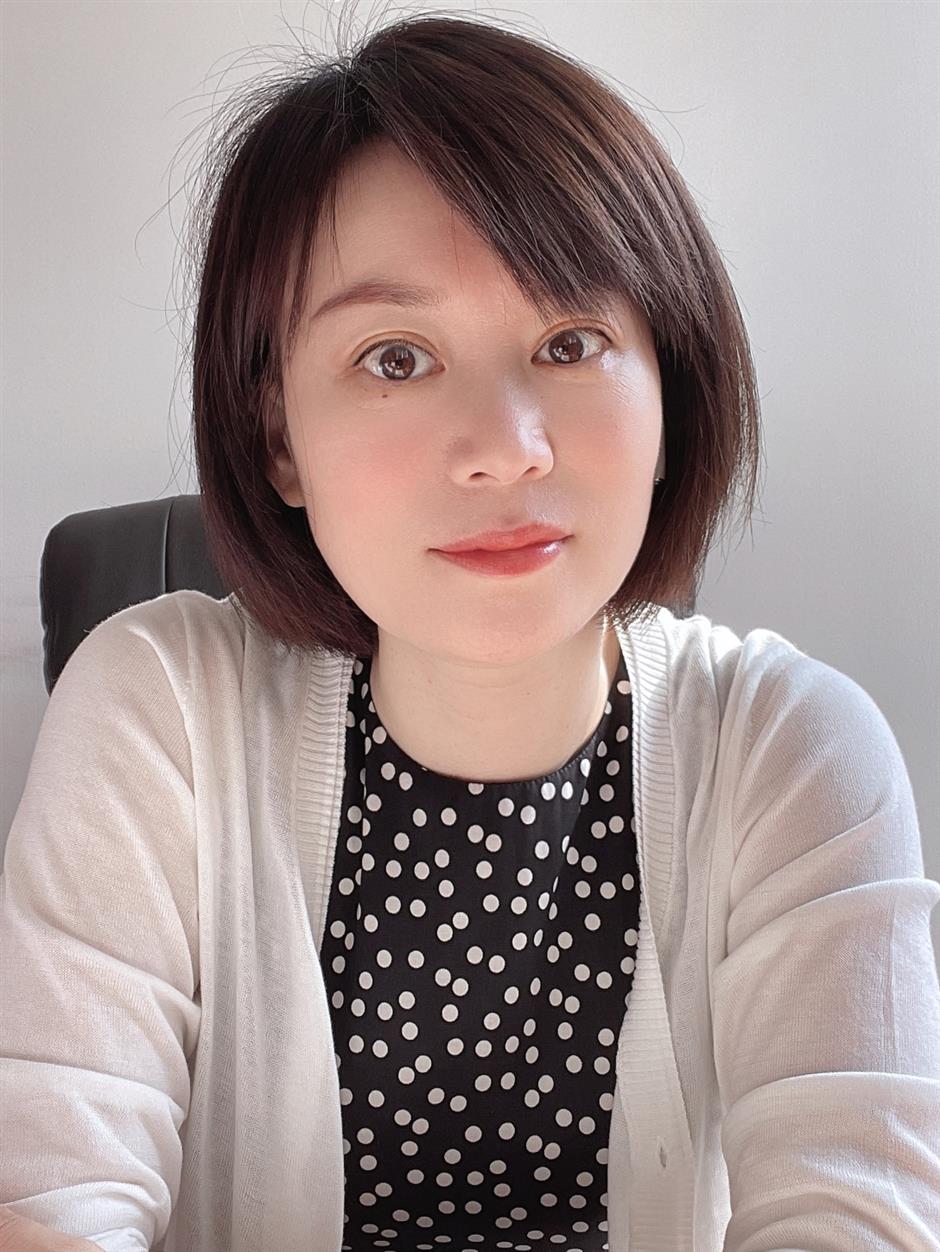 Fangua Long takes on a new look
The subdistrict develops around the Shanghai Railway Station, to the north of which is filled with old neighborhoods in a state of disrepair, particularly Fangua Long.

It covers an area equal to nearly 8.5 standard football pitches, and is home to more than 1,122 families.
In the 1920s, Fangua Long was one of the most prosperous areas in the old Zhabei as the establishment of the railway station in 1909 brought a flood of businesses. However, it later came under shellfire and air raids, and was reduced to rubble.
In the 1940s, it became the city's most densely-populated slum, packed with refugees uprooted by the war. Most lived in shanty huts and hovels put up with bamboo, straw and mud, without running water, a toilet, drainage or other facilities.
In 1947, the area produced a super large pumpkin, known by locals as fangua, and thus it got the name Fangua Long, literally pumpkin lane neighborhood.
After 1949, the local government launched several rounds of renovations to improve local people's living standards. In the 1960s, especially, the rundown shelters were renovated to build multi-storey houses equipped with modern facilities including running water, electricity and gas. Banks, bookstores, eateries, hair salons and other support facilities were also erected in the neighborhood.
Over the years, however, the neighborhood gradually fell into a state of disrepair with cracked walls and leaky ceilings. Worse, shared toilets and kitchens often triggered disputes among neighbors. Local residents were eager to leave the neighborhood.
Jiang Xiaowei
In the latest round of renovation, 14 decrepit buildings will be demolished, to be replaced by six new apartment buildings, with every unit equipped with an independent kitchen, toilet and balcony. A two-storey underground garage, a large courtyard garden in the middle and other lifestyle facilities will be erected.
Relocation has begun, and is set to be completed by the end of September. Residents will move back three to four years after the new Fangua Long takes shape. The local government will cover part of the rental fees for residents during that period.
Services for residents and companies
A new public service station opened this month near the Jing'an International Center along Suzhou Creek, aiming to serve three residential complexes and 20 high-end office buildings that accommodate nearly 1,300 companies.
A wide range of services including information about volunteering, healthcare, reading, business and more are on offer.
Not far from there, a service center is being built to serve local companies.
The site, covering an area of more than 1,000 square meters, is set to be put into use by the end of this year.
It will provide one-stop service, from guiding companies to register local offices, explaining the latest policies, and recruiting and training talent, to incubating business ideas.
It will also build a bridge between companies and the authorities.
Other public service sites in the subdistrict include a volunteer service center on Hengfeng Road, a comprehensive civil affairs service center on Hutai Road, two community canteens on Chang'an Road and Zhonghuaxin Road and 12 service spots embedded in neighborhoods.
Creating a magnet for businesses
To make the subdistrict a magnet for businesses, a service team has been set up to improve the local business environment.

The team consists of officials from the district's commerce commission, science and technology commission, human resources and social security bureau, investment promotion office, finance office, and other departments in the subdistrict.
The team will visit office buildings on a regular basis to offer a wide range of services such as administrative approval, policy consulting, and talent recruitment.
The subdistrict is also working to improve the capacity of 34 major business and commercial complexes including the Jing'an International Center, Skyline Tower and the Financial Street Joy Center. A set of favorable policies will be made to attract renowned companies to the area.
Source: SHINE Editor: Cao Qian Special Reports