Spring Festival releases to keep box office busy
18:18 UTC+8, 2023-01-13
0
Seven films with strong casts and diverse genres and techniques will be released during the January 21–27 Spring Festival holiday.
18:18 UTC+8, 2023-01-13
0
The impact of COVID-19 made 2022 a difficult year for China's film industry. The situation is expected to improve during the upcoming Spring Festival, which is traditionally a golden period for Chinese cinema.

Over the weeklong Spring Festival holiday, which runs from January 21 to 27, seven films with strong casts and a variety of styles and techniques will be released.
People expect them to revitalize the film business and boost confidence throughout the industry.
"The Wandering Earth 2," a prequel to the 2019 science fiction blockbuster and an adaptation of the work of renowned writer Liu Cixin, is without a doubt the most eye-catching production.
During the Spring Festival four years ago, the first installment of the series earned more than 4.6 billion yuan (US$679 million) and sparked widespread interest in Chinese sci-fi films.
According to Maoyan, a Chinese movie ticketing and analytics website, the new installment with the IMAX edition is expected to gross between 2.8 billion and 3.8 billion yuan at the box office.
The film, directed by Guo Fan, had a production expenditure of more than 600 million yuan and will highlight the country's greatest level of cinematography in the sci-fi genre.
Guo claims that they have narrowed the technological gap with Hollywood in special effects. The film's settings span 1 million square meters, almost the size of 100 football fields. The crew also captured some spectacular shots depicting Earth's fate in the future.
Unlike many other sci-fi blockbusters dealing with tragedy and the end of the world, the film features a characteristic Chinese philosophy about nature and motherland, which can resonate well with Chinese audiences.
In numerous sci-fi films, when Earth becomes uninhabitable due to calamities, characters travel to other safe planets to find a solution. However, in "The Wandering Earth," when the solar system is ready to collapse, the Chinese people chose to take Earth – their motherland – with them on their long-term quest for salvation.
In addition to homeland and family, the new chapter will include philosophical thoughts on artificial life, as well as a digital approach to conserving Earth's natural life legacy.
Wu Jing, one of China's most popular actors, plays the lead role in the film. So far, his films, including the "Wolf Warriors" series, have grossed a total of 28.6 billion yuan at the Chinese box office, with comic star Shen Teng coming in second with 25.2 billion yuan.
Shen will battle against Wu in Zhang Yimou's suspense costume drama "Full River Red." The film, set in the Southern Song Dynasty (1127-1279) and starring heart-throb Yi Yangqianxi, centers on two soldiers who become entangled in a conspiracy during traitorous minister Qin Hui's talk with a Jin Dynasty (1115-1234) envoy.
The film's title is derived from a famous lyric verse by Yue Fei (1103-1142), a loyal and patriotic military general who was framed and executed by Qin for fictional offenses. It also has an IMAX version to showcase the spectacular martial arts scenes.
Cheng Er's spy thriller "Hidden Blade," starring award-winning Hong Kong actor Tony Leung and Chinese mainland heart-throb Wang Yibo, is also tipped for box office success.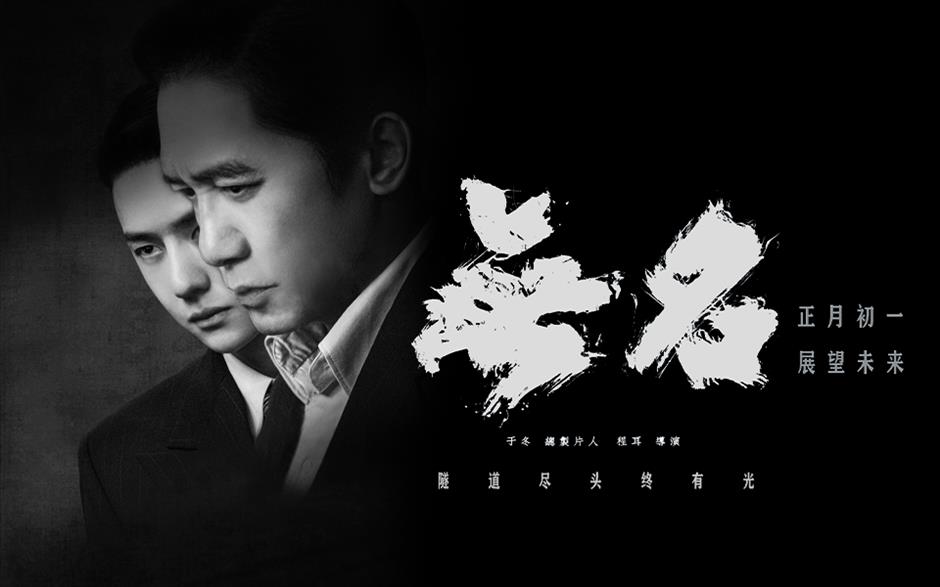 The film is part of Bona Film Group's "China's Victory Trilogy," which follows the success of "Chinese Doctors" and "The Battle at Lake Changjin." It is set in Shanghai after the Japanese attack on Pearl Harbor in December 1941.
It depicts the efforts and sacrifices made by underground members of the Communist Party of China in sending sensitive communications to protect the country at a critical juncture.
Cheng, best known for his work on "The Wasted Times," said that the new film is more than just an espionage thriller. It is, in his opinion, an epic for unsung heroes and an elegy for an era. To vividly reflect local life, several parts of the film will feature Shanghai dialects.
Following the success of "Monkey King: Hero Is Back," Chinese filmmaker Tian Xiaopeng spent seven years producing the long-awaited 3D animated picture "Deep Sea." Tian will also direct "The Three-Body Problem," a live-action, epic sci-fi movie based on Liu Cixin's Hugo Award-winning novel.
"Deep Sea" depicts a fantastic underwater world and its untold secrets by combining cutting-edge visual technology with China's trademark animation style of watercolor painting.
With a budget of 200 million yuan, it is one of the country's most expensive animated films. The IMAX 3D version will also be accessible in local theaters.
Tian described the film as "like a child of his own." He intends to introduce the distinctive charm of Chinese animation to the world. China's artistic watercolor paintings will be shown in three-dimensional shapes on the silver screen for the first time.
The new installment of the "Boonie Bears" animation series, "Boonie Bears: Guardian Code," will also be released in Chinese theaters over the Spring Festival. Since its premiere in 2013, the film series has gained a sizable fan base in China.
"Five Hundred Miles," a fantasy comedy movie, is expected to be a dark horse, given that the Chinese audiences prefer laughter and enjoyment to celebrate the Lunar New Year.
The plot revolves around a man who swaps bodies with another man. Their lives are swapped, resulting in a series of amusing events.
Another dark horse is likely to be the sports film "Ping Pong of China," a patriotic ode to the elder generations of Chinese table tennis athletes who brought the country much glory in the 1990s.
In the history of Chinese cinema, 2021 saw the highest-grossing Spring Festival holiday, with 7.8 billion yuan. Last year, more than 6 billion yuan was made at the box office during the same time slot.
According to the China Film Administration, total box-office income in China exceeded 30 billion yuan in 2022. Domestic productions such as "The Battle at Lake Changjin II," "Moon Man" and "Nice View" contributed almost 85 percent of earnings.
With so many highly anticipated movies, film industry insiders predict that the upcoming Spring Festival holiday will rake in at least 5 billion yuan.
Source: SHINE Editor: Xu Qing Special Reports