TE Connectivity — Connections for Today and Tomorrow
08:14 UTC+8, 2017-09-11
0
TE Connectivity continues its story in China by connecting cities, devices and people.
08:14 UTC+8, 2017-09-11
0
Connectors working smoothly in the high-speed environments of Chinese-developed C919 airplanes and the country's fastest trains; a new technology, LITEALUM wire crimp termination, making cars lighter and more energy efficient; and its globe's first digital factory in Shanghai with real-time data and process management — TE Connectivity ("TE") continues its story in China by connecting cities, devices and people.
As the world's leader in connectivity and sensor solutions, TE also creates a safer, sustainable, productive and connected future, besides pursuing business growth and technology innovation.
SHINE
Since its entry into the Chinese mainland in 1988, TE has established a full eco-system covering design, research, engineering, manufacture, supply chain and sales in the domestic market.

In fiscal 2016, TE China's revenue reached US$2.2 billion, accounting for 18 percent of the company's global revenue. In 2017, TE has increased its investment in local manufacturing, especially in the automotive and industrial sectors, underscoring the company's long-term commitments to China.
In its latest achievement in China, TE has won the "2017 Sustainability Influencer Award" presented by Shanghai Daily, one of the country's premier English media organizations. Obviously, the award doesn't come for nothing.
Mr. Zhang Chao, President of TE Connectivity in China, said: "It's a great honor for TE to be presented with this award. In the past 30 years, we have been committed to the idea of innovation in and for China, and growing alongside the Chinese market."
Last week, TE was named to the Dow Jones Sustainability North America Index for the sixth consecutive year. The Dow Jones Sustainability Indices evaluate the sustainability performance of the largest 2,500 companies listed on the Dow Jones Global Total Stock Market Index. They have become the key reference point in sustainability investing for investors and companies alike.
In July, TE released its annual Global Corporate Responsibility Report, outlining the company's progress in providing superior connectivity and sensor solutions and focusing on CSR, covering people, product advancement, supplier relationships, environmental sustainability and the community.
By FY2016, TE had reduced its absolute greenhouse gas emissions by 21 percent and its absolute water usage by 30 percent from its FY2010 levels. By FY2018, TE plans a further 10 percent reduction in greenhouse gas emissions and energy consumption.
Material Science
Material plays a key role in innovation and sustainable development.

TE's LITEALUM wire-crimp termination technology enables a seamless stable, secure solution - changing copper to aluminum wire in motor vehicles effectively reduces vehicle weight for greater fuel efficiency and lower CO2 emissions.
Foamed injection molding technology, which was born in the lab of TE's team in China, creatively applies the material application in an innovative way. It is in the line with the lightweight flexibility trend of the automobile industry. In addition to the automotive field, TE's new technology is also used in the aerospace and aviation fields.
Advanced Manufacturing Applications
Manufacturing processes have been ungraded in the factories of TE, such as the adoption of 3D printers, which both saves molding and material costs and offers faster prototype production.

TE has adopted 60 industrial 3D printers in its global lab. It helps the company offer models for clients as soon as possible, and makes it easier for subsequent product design adjustments and greatly shortens the time for design. At the same time, TE also works with 3D printer manufacturers to make use of the advanced materials technology to optimize the whole process. It aims to make future 3D printing products strong and durable and greatly improves their strength.
Digital Factory
TE's first digital factory is located in Shanghai, with a real-time data and analysis process and sensor controlled robots to turn the factory into a digitally smart environment.

The system acts quickly to address process improvements, production schedule changes and improve on-time delivery to customers.
SHINE
TE also helps drive productivity, agility and efficiency of customers with automated, intelligent and reliable connectivity solutions.
The automation challenge is giving rise to a greater need for sensor-equipped robots that are capable of quickly performing manufacturing tasks while ensuring the safety of the humans working close by. Controlling the robots' movements by sensors - built in and attached to the robots - is a crucial step in providing the flexibility needed to accommodate human behavior.
When creating this type of connection and detection system for automation devices, TE engineers look for opportunities to improve precision - as well as to reduce processing time.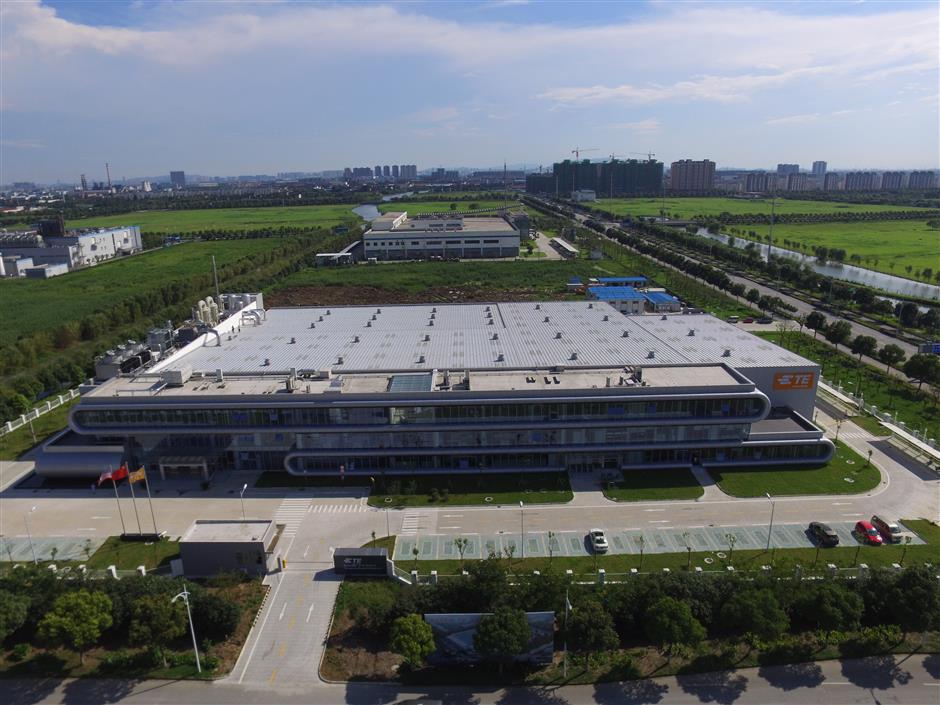 The engineering challenge is configuring a robotic system that can perform the necessary steps without fail and within the fast-paced and harsh environment of a modern factory. Because these environments are often oily and dusty - and often operating 24/7 and running millions of operation cycles - the manufacturing system must deliver reliable, continuous connectivity while requiring very little maintenance over extended periods. It means great savings of labor, time and material costs, which makes it a green and smart manufacturing method.
TE with highly engineered connectors and sensors and ideas for green and sustainable development, helps seamlessly connect devices, distances and time between today and tomorrow.
This is sponsored content.
Source: SHINE Editor: Shen Ke Special Reports