J.P. Morgan, Diamond Sponsor of Shanghai Masters
00:05 UTC+8, 2018-10-08
0
"J.P. Morgan is delighted to be the Diamond Sponsor of the Rolex Shanghai Masters as this world-class tennis event celebrates its 10th anniversary."
00:05 UTC+8, 2018-10-08
0
The Rolex Shanghai Masters, Asia's only ATP Masters 1000 tournament, returns to Shanghai again. The tournament plays at the iconic Qizhong Tennis Center between October 7 and October 14. This time J.P. Morgan becomes the Diamond Sponsor.
"J.P. Morgan is delighted to be the Diamond Sponsor of the Rolex Shanghai Masters as this world-class tennis event celebrates its 10th anniversary," said Nicolas Aguzin, chairman and CEO of J.P. Morgan, Asia Pacific.
"It's one of the world's most exciting sporting competitions taking place in one of China's most dynamic cities," said Aguzin. "J.P. Morgan has supported the US Open in New York since 1982, and expanding our involvement in tennis into other local communities around the world is a natural step for us."
"China represents one of the largest opportunities in the world for many of our clients and for J.P. Morgan," said Mark Leung, CEO of J.P. Morgan, China. "We are committed to bringing the full force of the firm and our resources to China and the local communities, and we believe that our sponsorship of such an important event again demonstrates our commitment to this critical market."
China's economic and financial market reforms, its Belt and Road Initiative, the rapid growth of its new economy sectors, and the internationalization of the yuan are all clear demonstrations of how quickly China is developing and how promising its future prospects are for J.P. Morgan and its clients.
In May, J.P. Morgan announced that it had submitted an application to the China Securities Regulatory Commission seeking to establish a new, fully-integrated securities company in which it would hold 51 percent stake, increasing to 100 percent as allowed by regulators over the next few years.
The firm's asset and management business is also pursuing its desire and intent to increase its current joint venture stake in China International Fund Management Co Ltd to a majority interest. Discussions are ongoing and further updates will be made available in due course.
The firm was also designated as the first non-Chinese renminbi clearing bank in the United States by the People's Bank of China earlier this year.
"We have a long-term strategic approach to our business in the country. These exciting investments in China will better position us to support the rapidly growing needs of J.P. Morgan's international clients coming to China, Chinese clients going global and the acceleration of the development of China's financial markets," said Leung.
Tournament director Michael Luevano said: "It is truly an outstanding partnership for both organizations and it is very exciting for tennis in China to have such an important global company supporting the sport here.
"J.P. Morgan has been connected to tennis and sport more generally in other parts of the world. Having such a prestigious company being part of our team can only be a winning formula."
J.P. Morgan has been doing business in China since 1921. J.P. Morgan's services include corporate and investment banking, commercial banking, treasury services, markets, investor services and asset management.
The firm serves Chinese and international corporations, financial institutions and government departments through its network in Beijing, Shanghai, Tianjin, Guangzhou, Chengdu, Harbin, Suzhou and Shenzhen.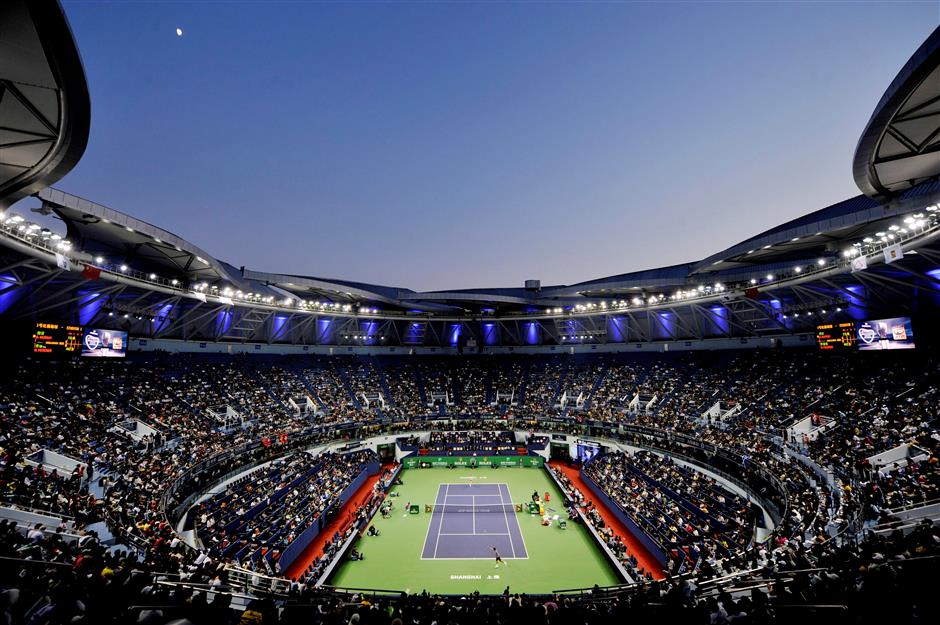 This is sponsored content.
Source: SHINE Editor: Shen Ke Special Reports