Promoting sustainable and inclusive growth for Shanghai
09:00 UTC+8, 2019-10-20
0
All megacities around the globe are facing complex challenges in demographic changes, environmental protection, social cohesion, cultural diversity, and educational shortages
09:00 UTC+8, 2019-10-20
0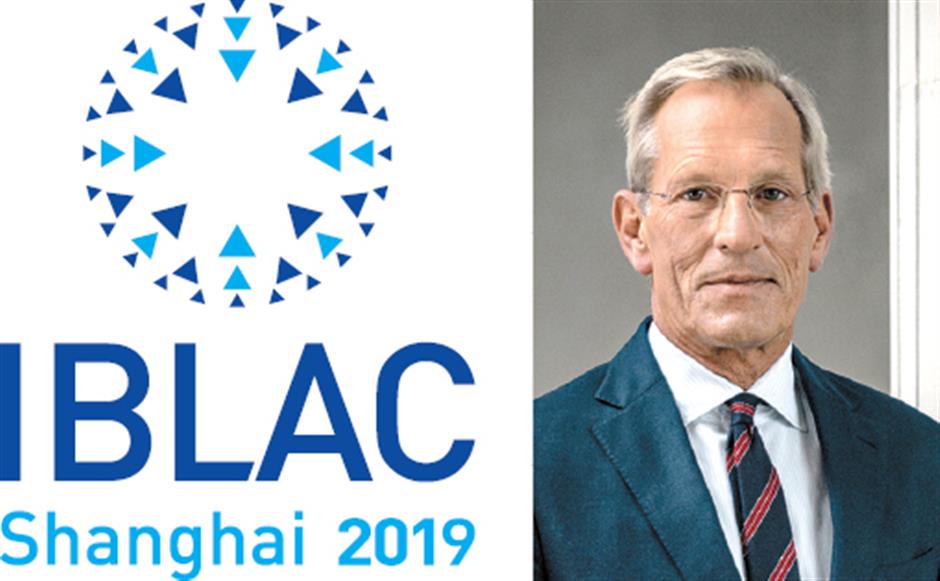 Over the past three decades, as members of the International Business Leaders' Advisory Council (IBLAC), we have been contributing our best practices and ideas for Shanghai. We are proud to witness how fast Shanghai has developed and transformed. In 2018, Shanghai again topped the list for total GDP among Chinese cities at 3.27 trillion yuan (US$486 billion), with a growth rate of 6.6 percent. Being at the forefront of China's opening-up, Shanghai strives to attract more foreign investors with a spate of new measures in multiple sectors. The China (Shanghai) Pilot Free Trade Zone has proven to be a successful pioneer in piloting financial reform and facilitating innovation. With more open and transparent rules, Shanghai is well on track toward becoming a first-class financial and economic center and a global reference for free trade, innovation, and investment. In the latest "Global Financial Centers Index 26" (Z/ Yen, 2019) released last month, Shanghai took the fifth place in all 104 global financial hubs, slightly behind Singapore (fourth place).
In the new era of urbanization, all megacities around the globe are facing complex challenges in areas of demographic changes, environmental protection, social cohesion, cultural diversity, and educational shortages. Shanghai, being one of the world's largest cities, is confronted with a high level of complexity, making sophisticated urban planning combined with a developed long-term vision for the city a requirement. We are pleased to see that the government already has a clear understanding regarding Shanghai's constraints and positioning. A blueprint has been created to demonstrate how Shanghai will transform in the next decades. According to the Shanghai Master Plan 2017–2035, Shanghai aims to develop into an "Excellent Global City" by 2035 while playing a greater role in the Belt and Road Initiative (BRI) and the Yangtze River Economic Belt. Such ambitions will require an exploration of new models, enabling mid- to long-term transformation and higher quality of economic growth. When evaluating different growth models for Shanghai, sustainability and inclusion are to be considered as common and fundamental indicators.
Seek solutions for megacities
Economic growth and sustainable development go hand in hand with urban planning. As a megacity with a population of more than 24 million, it is challenging for Shanghai to advance its economic development without straining land and resources and causing additional pollution. We are therefore glad to see that Shanghai is moving in the right direction and has made remarkable progress. A great example of progress is Shanghai's enforcement of compulsory waste sorting, in effect since July this year. The new policy quickly became a trending topic on Chinese social media. It proves that sustainability has the potential to influence consumer sentiment and reshape consumption. As citizens become more conscious of the materiality of their purchase, they aim to reduce unnecessary waste in their daily lives, which, in turn, marks a significant step forward in improving the living environment. Shanghai should, through these kinds of initiatives and policies, continue to inspire lifestyle changes of its citizens. On the other hand, the government should also address the sustainable development of businesses. ESG (Environmental, Social, and Governance), being a comprehensive and globally recognized framework, can be introduced to drive corporate sustainability. With the increasing awareness of ESG in China and the opening-up of China's financial market to international investors, Shanghai has the ability to act as a pioneer in supporting in-depth research and implementation of ESG; devising the information disclosure mechanism across industries in order to promote transparency; and facilitating ESG knowledge sharing and transfer between foreign and domestic companies with the aim of introducing international standards in sustainability to local businesses. Such practices would also help reinforce Shanghai's role in the BRI, since the Chinese central government is striving to embed the Green Investment Principle and ESG into the BRI projects.
As part of the "soft power," inclusion is another important indicator of a global city. Shanghai is home to a wide variety of citizens from China and many other countries. Demographic trends such as the increasingly aging population and low birth rate are also the driving forces behind the rising labor influx. The population of Shanghai is becoming more diverse. Currently, more than 40 percent of the city's permanent residents are non-native. Shanghai is also the most popular city for overseas talent in China. Since the end of 2018, there were more than 200,000 foreigners with work visas living in Shanghai. Therefore, promoting inclusion becomes crucial for such a multicultural city in order to attract and retain talent, while maintaining social stability. Access to the right type of education, with a focus on skill development becomes fundamental in driving inclusive growth. In addition, further efforts should be made in tackling inequality and poverty, enhancing job availability, and providing affordable housing. It is also important to promote civic engagement and participation of various social groups in the process of decision-making. This includes listening to different voices, especially those from vulnerable groups. These initiatives will be better supported and implemented via comprehensive and thorough research, the utilization of digital technologies, and close collaboration between government, public and private sector organizations. The ultimate goal of inclusion is to create a better living environment. Every resident should reap the rewards of Shanghai's economic development.
Shanghai is on the pathway toward its 2035 ambition of becoming an "Excellent Global City." Enabling sustainable and inclusive growth is essential in this new chapter of urban development. Shanghai will need to learn more from other veteran global cities and consult with a broader range of stakeholders. Being a platform aimed at pooling together global excellence and wisdom, IBLAC could play an even more active role in Shanghai's evolution. Entering its fourth decade this year, IBLAC will continue to support Shanghai's road to prosperity and its efforts in creating a better home to all individual and corporate citizens.

Source: SHINE Editor: Wang Yanlin Special Reports