Linking up with Alipay allows easy book access to borrowers
09:00 UTC+8, 2019-02-16
0
Borrowing and returning books no longer a problem for many as successful policy is extended across the country. 
09:00 UTC+8, 2019-02-16
0
When you borrow a book from the local library but then travel to another city, what to do if it's due back in a few days? Not to worry, the booming logistics industry and a third-party online service platform can help.

Zhejiang Library in Hangzhou announced a new policy at the beginning of the year that allows people to borrow and return books through the Alipay platform.
Logging in to the library's Alipay account allows readers to pick books and have them sent to their home address.
"Last year, we piloted the policy within Zhejiang Province and it turned out successful. Now, the range of allocation is extended over the country," said the library's Li Huaying.
Delivery companies handle the packages, and readers pay a fee according to the weight of the books.
One month after the implementation of the new policy, about 1,000 books have already been returned through the express delivery service.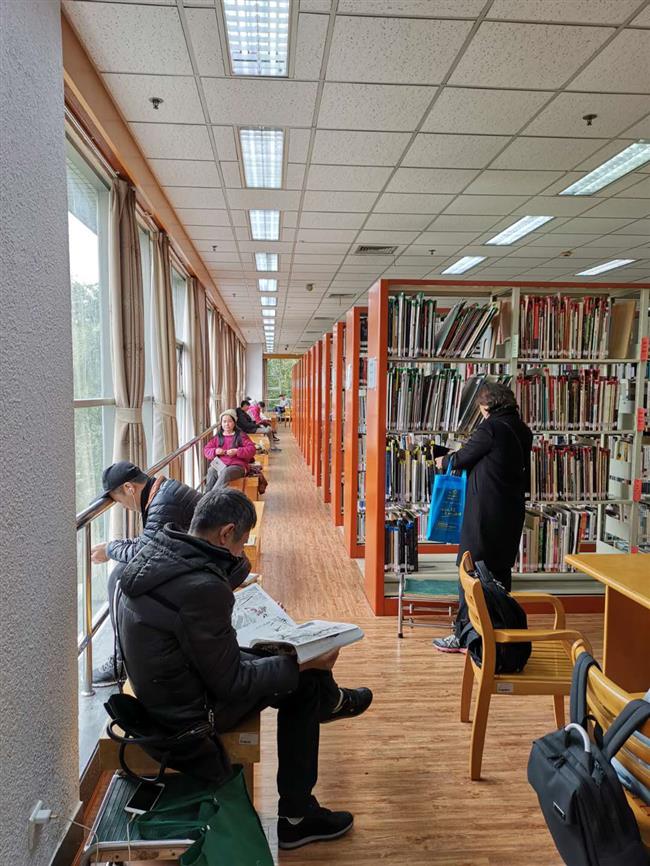 Ti Gong
Meanwhile, a large number of newly published books are also available to borrow online. Readers living in Zhejiang Province can return them to their local library.
"This aims to enrich book collection in local libraries. As a lead library in Zhejiang, we are also responsible for helping other libraries in development," said Li.
In an effort to build a "creditworthiness plus" system, the library has built a management system that involves libraries all over the province.
"If a book isn't returned or overdue, a borrower's record will be marked on the system. He or she is no longer allowed to borrow books in Zhejiang Province. That is a tremendous loss for a reader," said Li. "The new policy is running on the basis of personal credit and behavior."
The library has launched other activities to encourage public reading.
At the end of December 2018, it announced a lucky draw on its WeChat account for a prize of 365 books.
A senior student from Zhejiang Normal University won. She provided a list of the books she wanted and the library arranged delivery.
The library boasts an amazing collection of more than 4,000 braille books, out of which it itself published 1,303 books for the visually impaired. About 500 volunteers registered with the library have helped to produce books in braille.
"The professional computers could transfer characters into braille. However, mistakes often happen during the process. Volunteers are responsible for proof-reading," said the library's Tu Leiji.
Zhejiang Library has one of the largest numbers of visually impaired readers in the province. More than 1,300 blind people have applied for reader licences, from students to senior citizens.
When Shanghai Daily visited the library, a special movie was screening for vision-impaired seniors. It was made by volunteers according to blind people's requirements.
Raised markings on the floor also make the library a friendly venue for them.
"Not all blind people have learned braille. Some suffer blindness later in life. The audio documents and movies could supplement books," added Tu. "Impaired vision hinders them going out. Our library is an ideal place for them to link with society."
Last year, Zhejiang Library was listed as China's top 100 volunteer bases by the central government by virtue of the enriched activities provided to the blind.
In addition, the library also spares no effort in boosting minority ethnic cultures. About 300 books in the Inner Mongolia Autonomous Region writing system are available. That provides Inner Mongolian people with access to their own culture when they live in Hangzhou.
Source: SHINE Editor: Su Yanxian Special Reports