Theater celebrates 20th anniversary with new production of Verdi's 'Nabucco'
14:55 UTC+8, 2018-04-10
0
A new production of the classic opera is to be premiered at the Shanghai Grand Theater as part of its 20th anniversary celebrations.
14:55 UTC+8, 2018-04-10
0
Ti Gong
A new production of Giuseppe Verdi's opera "Nabucco" is to be premiered at the Shanghai Grand Theater as part of its 20th anniversary celebrations.
Co-produced by Shanghai Grand Theater and Shanghai Opera House, the new "Nabucco" will be conducted by Israeli Daniel Oren. Chinese baritone Zhang Feng and Mongolian baritone Amartuvshin Enkhbat will play Nabucco, while Slovenian soprano Rebeka Lokar and Chinese soprano Song Qian will play Abigaille. US bass Raymond Aceto, who plays Zaccaria, will be one of the highlights of the show.
It is the third time Oren has collaborated with the Shanghai Opera House, and he admits he is impressed by the passion for classical music shown by young Chinese musicians and the audiences.
"There have been some demanding rehearsals in the past few weeks, yet everybody is still devoted," said Oren. "I really appreciate that and I am confident about presenting a great show on the Shanghai stage."
Oren believes "Nabucco" is a much more powerful piece compared with his other early works. Inspired by the Bible, it tells of the conquest of the Jews by the Babylon King Nabucoo and explores themes of freedom and peace.
"Verdi was not only a great composer, to some extent he played a prophet's role with this work," said Oren. "He foresaw Israeli people's demand to go home as early as the 19th century."
The soul-stirring "Va, Pensiero" is widely accepted as Italy's unofficial nation anthem, according to Oren, and reflects the general need for a "homeland" and "freedom" for all humans.
Unlike many choruses in operas, most of the melodies in "Va, Pensiero" are going to be presented in monophony rather than harmony, which makes it sound even more holy and penetrating.
"I see Verdi's sincerity toward the Bible in this work, as well as the rich drama and music," said Oren.
Despite having directed "Nabucco" several times, Massomo Gasparon always finds new meanings and challenges every time he works on the opera.
As director and stage designer of the new production, Gasparon is excited about hosting the performance on the 1,700-square-meter Shanghai Grand Theater stage.
He is also relishing the new challenge of choosing the best layout for the performers and a chorus that ensures the best dramatic and audio effect.
"It is something I have to discuss with Oren in the rehearsal, from time to time," said Gasparon.
Performance details
Date: April 11-13, 7:15pm
Tickets: 80-880 yuan
Tel: 400-106-8686
Venue: Shanghai Grand Theater
Address: 300 People's Ave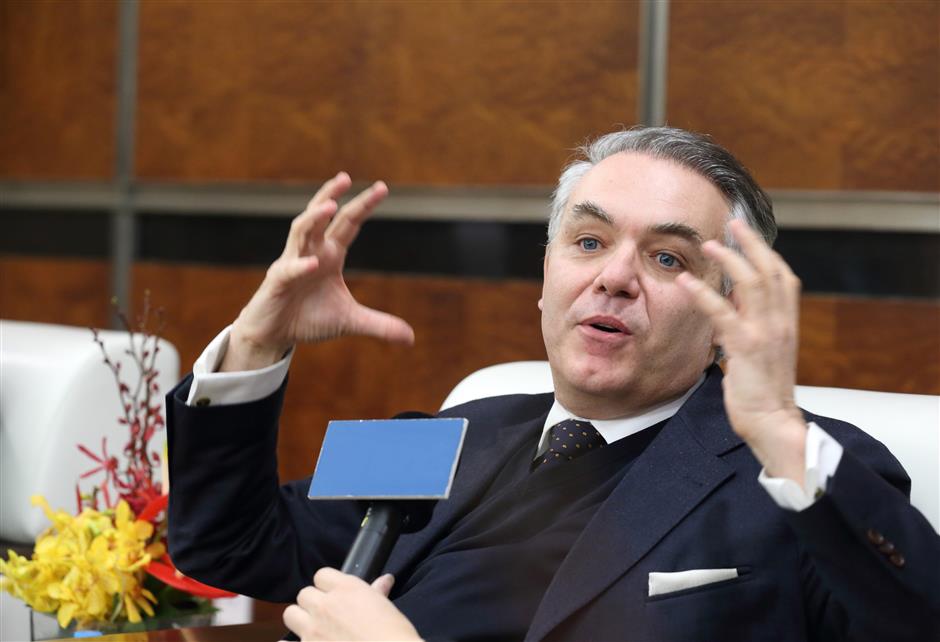 Ti Gong
Source: SHINE Editor: Liu Qi Special Reports