Epic tales as popular online novels hit the screen
08:00 UTC+8, 2018-11-10
0
Three years after it was published online, Mao Ni's novel "Ever Night" has been adapted into a fantasy epic drama with scenes and elements of martial arts, youth and romance. 
08:00 UTC+8, 2018-11-10
0
Three years after it was published online, Mao Ni's novel "Ever Night" has been adapted into a fantasy epic drama with spectacular scenes and elements of martial arts, youth and romance.
The original novel has a large solid fan base on the Internet. It won the gold prize at the first China Online Literature Biennial Awards in 2015 and to date has received over 60 million click-through rates on website Qidian.com.
The series now airing on v.qq.com revolves around a revengeful young man's growth to protect his country and fight for justice. The portrayal of heroic characters, brotherhood and patriotism, makes the epic one of the few domestic productions these days that mainly target a young male audience.
Some viewers are comparing it to "Nirvana on Fire," a successful screen adaptation of the hit online novel "Langya List." The 2015 series was dubbed "China's Count of Monte Cristo" and was even acclaimed by many foreign viewers for its distinctive Chinese elements and aesthetics.
"Ever Night" is helmed by celebrated Chinese director Yang Yang, whose credits include medical drama "Angel Heart" and urban family drama "Holding Hands." However, it is the first time Yang has directed a drama of fantasy and Chinese martial arts.
"As a matter of fact, 'Ever Night' is the first online novel I have ever read," Yang said. "I was fascinated by the characters' passion, faith and their aspiration for freedom. The story also has a realistic significance for young people of today. It is about one's attitude and courage in the face of difficulties because life is unpredictable."
Yang said more than two years was spent on the script. The success of the original novel also posed challenges for visual adaptation. Yang used lavish cinematography, exquisite sets and young actors in the series. The leading role is played by 18-year-old Chen Feiyu, son of Chinese film director Chen Kaige.
Director Yang spoke highly of young actors' performance in the series. Many scenes of the series were shot in severe weather such as scorching sun in the desert, strong winds and heavy snow.
Jason Yuan, a college student, said the drama depicts a fascinating world of swordsmen and fantasy. He thinks the series has a potential to become China's counterpart to "Game of Thrones."
"Unlike many recent screen productions which are shot mainly in studios, the series' live-action cinematography is very impressive," Yuan said. "It is not a fast-food production that just depends on heartthrobs and special effects."
China Reading Ltd owns the copyright to the original novel of "Ever Night." It is also a co-producer of the series. Since 2016, the company has established partnerships with over 200 content developers to adapt online novels.
Many hit novels such as "Legend of Fu Yao," "The Rise of Phoenixes" and "Fights Break Sphere" have been put on the screen. Next year, audiences will also be presented with "Qing Yu Nian," a costume drama about political tactics and intrigue, and urban suspense series "Golden Eyes."
According to Luo Li, vice president of China Reading Ltd, there is huge market potential for series catering to the tastes of China's male audience. It is planning several seasons of "Ever Night."
"We have rich resources of online writers and good stories," Luo said. "Future adaptation of online novels in China will be more diverse, in-depth and innovative."
Successful screen adaptations of Chinese online novels dates back to around 2011 when a few popular TV productions emerged, such as "The Legend of Zhen Huan" and "Treading on Thin Ice."
In recent years, more and more hit online novels have been developed into films, TV or online series and games. China's Internet firms Tencent, Youku and iQIYI have also been involved in the production process. Period dramas about court intrigue, fantasy adventure, suspense and urban romance are among the most popular genres.
In summer, "The Story of Yanxi Palace," a 70-episode period drama set in the era of Emperor Qianlong in the Qing Dynasty (1644-1911), turned out to be a megahit on iQIYI. With over a cumulative 15 billion views at home and abroad, it is one of the most well-received screen adaptations of online fiction since "The Legend of Zhen Huan."
The drama changes people's stereotypes about a drama's heroine. To the surprise of many viewers, the protagonist Wei Yingluo is a scheming and sometimes spiteful woman.
Wei starts her adventure as a palace maid to investigate the death of her sister. She survives the intrigues of imperial concubines. She is not tolerant or tender like most lead female roles. No matter how powerful her opponent is, Wei always has a way to fight back.
Another highlight of the series is its refined shots and exquisite costumes. It boasts China's intangible cultural heritage forms such as traditional fireworks performance dashuhua, kingfisher feather art, embroidery, Kunqu Opera and velvet flowers.
"Snow Queen" said on China's film and TV review website Douban: "The series' clothing, accessories and even make-up stay true to historical materials. Many scenes in the series have an artistic style like traditional Chinese realistic painting."
However, there are many failures in screen adaptations of popular online fiction. Industry insiders note that some producers spend such a large budget on stars and the purchase of hit novels' copyright that they can't afford high-quality production, sets or special effects.
Despite the huge popularity of the original novel, 2017 fantasy film "Once Upon a Time" scored only 3.9 out of 10 on Douban. Based on fans' votes, producers determined the cast of the movie. But the stars' poor acting, the film's odd costumes and visual effects were criticized by viewers.
Many screen adaptations also failed because of their scripts. It is sometime hard to visually portray the essence of the original novel because filmmaking and novel writing have distinctive differences. A novel enables readers to free their imagination about scenes, characters and inherent emotions. But cinematography is usually restricted by factors such as budget, location and expertise.
According to Professor Shi Chuan, a film and TV expert from the Shanghai Theater Academy, online novels will be a main resource for film, television and online series in the Internet era. Readers of hit online novels are mainly young people, who also comprise a large proportion of cinemagoers.
"However, a successful online novel is not a guarantee of a successful screen adaptation," Professor Shi said.
"The scriptwriting should be logical, the characters' personalities should be distinctive and appealing, and the story's values should be recognized by a large audience."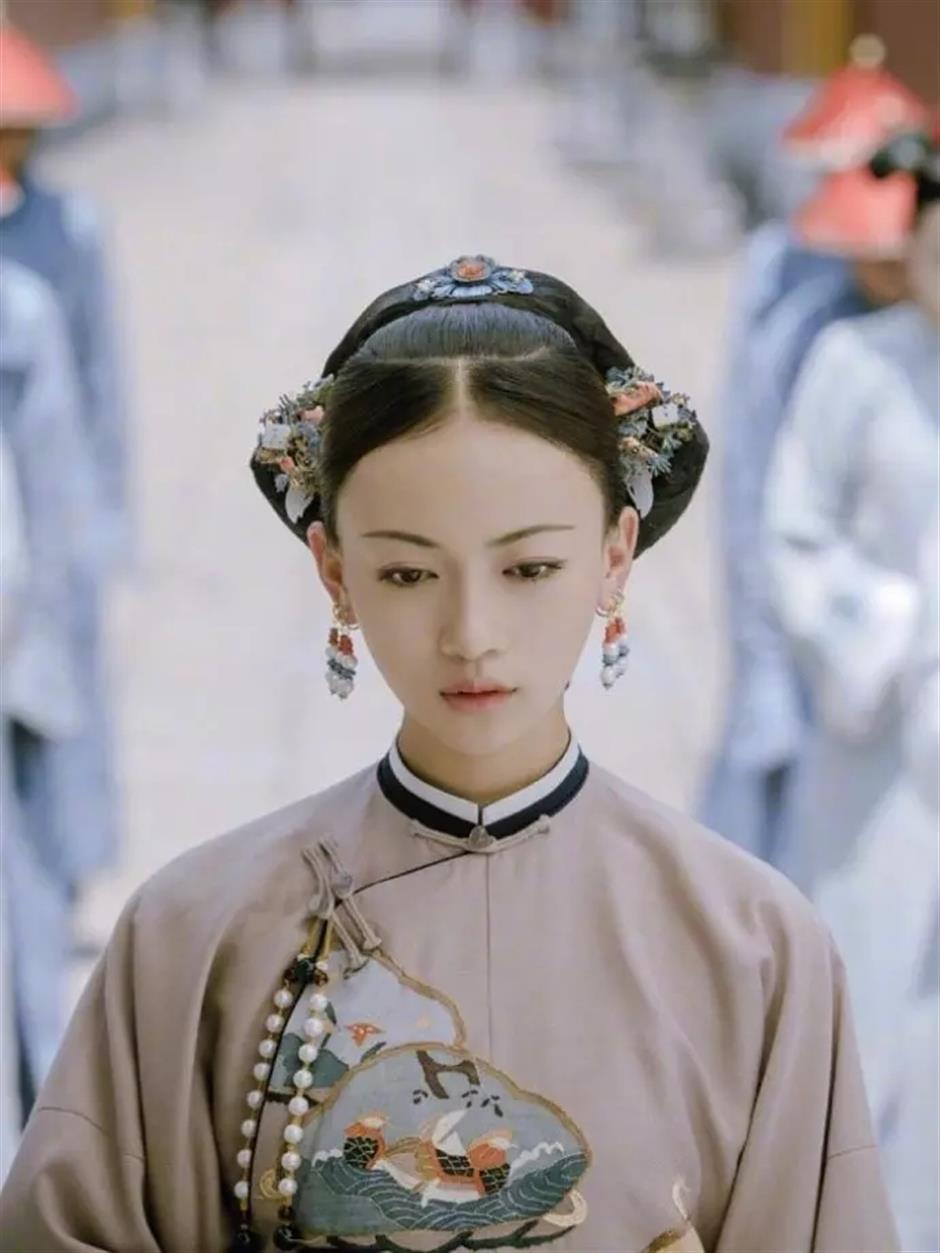 Source: SHINE Editor: Fu Rong Special Reports