Evolving with contemporary fashion trends
00:01 UTC+8, 2018-04-22
0
Avoiding fashion fads is a difficult business if you are in the industry. Two trend-setters Marcello Pignatelli and Jelena Salari discuss with Shanghai Daily reporter Patsy Yang.
00:01 UTC+8, 2018-04-22
0
Marcello Pignatelli
Marcello Pignatelli is creative director at Dal Duca Sartoria Italiana. Born and bred in Milan, currently living in Hong Kong, he delivers a good style to gentlemen and takes a great responsibility in the beauty of details. With an unbeatable style, he is passionate about all things good in life.
Ti Gong
My personal style a classic sartorial yet contemporary, swinging from smart casual to formal, but it must be always well fitted and sometimes flashy. I like to add some contrast and play with colors on my outfits.
The best outfit I've ever worn was a 100 percent hand-made suit from the Maestro Pirozzi, a Neapolitan tailor that keeps untouched traditions and still produces without a single machine step. I wore it for the opening of Dal Duca L'Atelier in Hong Kong. It's a beautiful royal blue 150's with herringbone texture.
I try not to follow fashion trends. The classic cut in a suit is always contemporary. This is the reason why I'm in love with sartorial garments, especially if made in Naples.
Ti Gong
I usually shop for clothes and accessory in Dal Duca Sartoria Italiana. Our splendid showroom works by appointment only. In an era where everything is frenetic and people shop only online I guess we are losing a bit of the human relationship and this place really makes you feel important. On top of everything they are amazing in providing authentic sartorial garments: serious, professional and friendly.
My favorite brand is definitely Ermenegildo Zegna. We also got inspired by traditional and professional tailors when we opened our showroom in Hong Kong. When a man buys a suit he is investing in himself. He is living on something that can empower him and elevate the spirit and his attitude.
I admire different designers. I consider Alessandro Michele (Gucci) a genius, and definitely Riccardo Tisci (Burberry).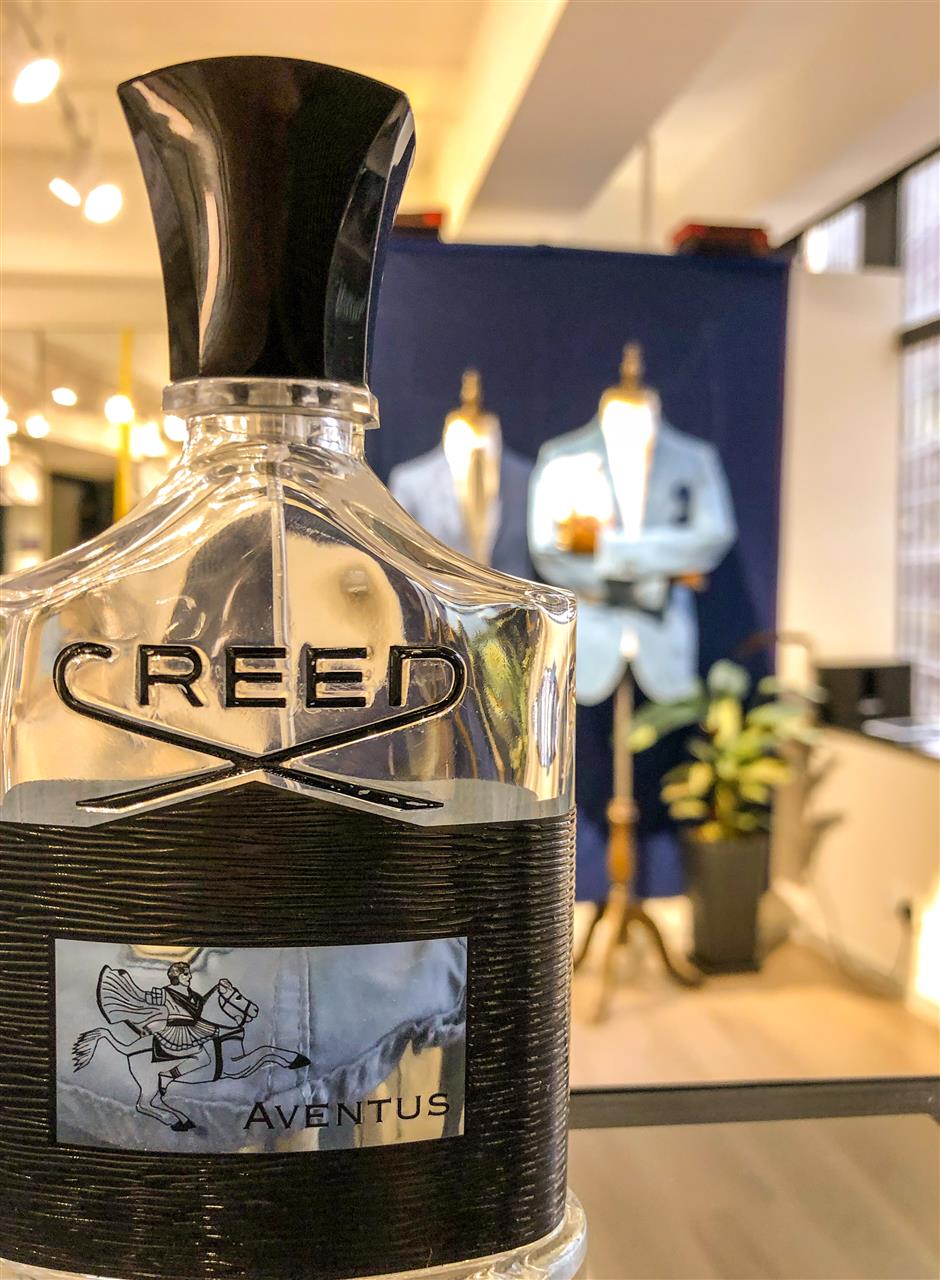 Ti Gong
The style icon I look up to is Luca Cordero di Montezemolo.
The last item I added to my wardrobe was a beautiful high waist trouser double pleated with lateral closure.
The fashion item I'm eyeing next is a pair of Riccardo Freccia Bestetti shoes. A boot maker from Vigevano in Italy, he has a style that is phenomenal and unique.
My signature perfume is a perfume that I keep buying since 2010 — Creed "Aventus."
Ti Gong
The best souvenirs I bring home are magnets. I always buy them for my fridge. I even ask friends to get them.
Spain is the most memorable place I've traveled to in the past because people seems to be very relaxed and enjoy life.
The last book I read is "Second Chance" by Robert Kiyosaki. Incredibly inspiring.
Jelena Salai
Jelena Salai is a creative director and consultant working with different fashion clients in Europe and China. She is a world roamer, a scent collector, a Mediterranean sea lover and trend forecaster. Salai embraces her roots, hailing from Belgrade, Serbia, and enjoys all the paths she has crossed in her 20 years of expat life in Europe: from Spain, Cyprus, Croatia to Hungary and Turkey before harboring in Shanghai, where she enjoys witnessing some of the rapid and crucial changes in the fashion industry. She has worked for many renowned global and local brands, such as Zara, LC Waikiki, Meters/bonwe, C&A and Grana.
Ti Gong
My personal style evolves all the time, but the basis of my closet are tailored, comfortable, timeless, masculine-inspired pieces, always mixed with something more feminine, something over the top, some street style piece, something inherited from my mom, or something really old and worn out.
Best outfit I ever wore for a special occasion was a red dress hand knitted by my grandmother when I was 5 and black patent Mary Janes, for a birthday.
I don't follow fashion trends for personal purposes, but I do for work. Working in fashion, it is hard not to get influenced by trends, and also it is somehow expected that you do follow them. I keep an eye on my favorite designers and follow how a brand evolves under them. If there is a significant piece that is on trend and I personally like it, I might incorporate it into my own style.
Ti Gong
I rarely shop for clothes and accessories in China, but I do shop when I'm in Seoul, Tokyo, Paris, London, Madrid and Los Angeles.
My favorite fashion brand is Sacai.
The designer brands I most admire is Balenciaga under Cristobal Balenciaga, Yves Saint Laurent under Yves Saint Laurent, Celine under Phoebe Philo.
The style icons I look up to are Grace Jones, Debbie Harry, Neneh Cherry, Kurt Cobain. I could go on and on…
The last item I added to my wardrobe was pleated asymmetrical skirt.
The fashion item I'm eying next is a straw bag, but it's hard to find a good one. Almost everything is a copy of straw bags from the past.
Ti Gong
My grooming staples are evolving all the time. I am a true beauty addict and I will try whatever new is out there as long as it's no fuss and gives results. Right now I am mostly into The Ordinary's serums, acids and oils, experimenting with my own step by step routine.
My signature perfumes are Dzing! by L'Artisan perfumery, Bois d'Argent by Dior and Rive Gauche by Yves Saint Laurent, if I have to limit myself to only three.
The best souvenir I brought home included tribal masks from Southeast Asia, rugs from Turkey and ikat from Indonesia.
Ti Gong
The most memorable place I have traveled in the past was Sulawesi Island in Indonesia and Petra & Wadi Rum desert in Jordan.
The best thing about living in Shanghai is the inspirational and functional chaos, constant source of energy and easiness of everyday life.
The last book I've read was "Neapolitan Novels" by Elena Ferrante.
Except Shanghai, I would love to live in Istanbul. There's a piece of history on every corner, best cuisine on Earth and wonderful warm Mediterranean souls.
Source: SHINE Editor: Fu Rong Special Reports