Let's take the stress out of party season
15:46 UTC+8, 2019-12-19
0
For the host, it's certainly a challenge, and the best way to make the party run as smoothly as possible is making preparations early.
15:46 UTC+8, 2019-12-19
0
Christmas is a time to get together with family and friends, looking back at the year gone by and wishing for a better new year. Hosting a party is a fun and relaxed opportunity to enjoy each other's company.
For the host, it's certainly a challenge, and the best way to make the party run as smoothly as possible is making preparations early. This week, we're walking through all the steps in hosting a Christmas party at home that will make you and your guests happy.
Preparation and budgeting
After setting the date and time of the Christmas party, the first step is to decide on the theme, whether it's a potluck party where everyone brings a dish to share or an easy social gathering with casual drinks and finger foods.

Hosting a party costs money, so budgeting is crucial. Early planning allows you to find better deals and products, and a concise budget can break down the whole cost into different categories for easier management.
It's also necessary to prepare some games for the partygoers, or create a handcraft session such as decorating ornaments or cookies. Last, but not least, create a holiday playlist of both Christmas songs and elegant tunes from your favorite singers.
It's more interesting to mix the upbeat and soft tunes for a change of mood.
HelloRF
The setup
It takes quite some time to set up Christmas decorations and advanced planning is a must. The Christmas tree can be put up early and you can take some time putting on the decorations and adding small pieces here and there around the house.

Colorful candies, especially the festive candy canes, are great additions to put on counters and side tables. If you have some time to spare, you can make a gingerbread house with cookies, frosting and colorful candies. The house can last a month in a relatively dry environment.
Next, you want the house to smell like Christmas when guests arrive, and scented candles and diffusers are the more convenient options.
A traditional way to cook up the scent of Christmas is to make stove potpourri by simmering orange slices, cinnamon sticks and cloves in a large pot of water over a very low heat for as long as you wish. The only thing is to keep in mind that you must add water constantly to prevent the pot from burning dry.
An orange clove pomander made by inserting cloves into oranges in various patterns like strips or swirls is a classic Christmas decoration that can also provide an orange-spicy fragrance to the room.
If you want to prepare a small gift for guests to take home after the party, a simple yet thoughtful idea is to fill a glass jar with dried orange peel, cinnamon sticks and cloves so that they can then make stove potpourri.
You can make use of a corner of your home to set up a photo booth where guests can take creative photos and share them on social media. Props like Santa hats and beards, giant candies or plush toys can make the photos even more fun.
If you are hosting a large crowd in a small home, it's important to organize the rooms to create more open space, then designate a spare room to store guests' jackets and bags.
HelloRF
Food and drink
There are many ways to cater a Christmas party, and many people prefer to do something relaxed rather than formal sit-down dinners. Here are some ideas about providing very festive yet convenient foods and drinks for the guests.

Mulled wine and hot cocoa are two drinks that can't go wrong in the holiday season. In wintertime, many people prefer to drink stronger, sweeter beverages to fend off the coldness, and tolerance for bitter-flavored drinks is also higher at this time of the year.
Before guests arrive, it's time to make mulled wine on the stove, which will instantly add a delightful aroma of wine, citrus fruit and spices. A classic recipe only calls for a couple bottles of regular red wine (which doesn't have to be fancy), oranges, cloves, star anise, cinnamon sticks and honey. You can also kick it up a notch by adding some brandy, rum, cognac or sherry.
Whisky, brandy and aged rum are spirits suitable for the winter, and one can make delicious cocktails with them. Hot buttered rum is a gentle drink that can warm up the body instantly. It's a mix of rum, butter, hot cider, sugar (or syrup) and spices (cinnamon, nutmeg and allspice).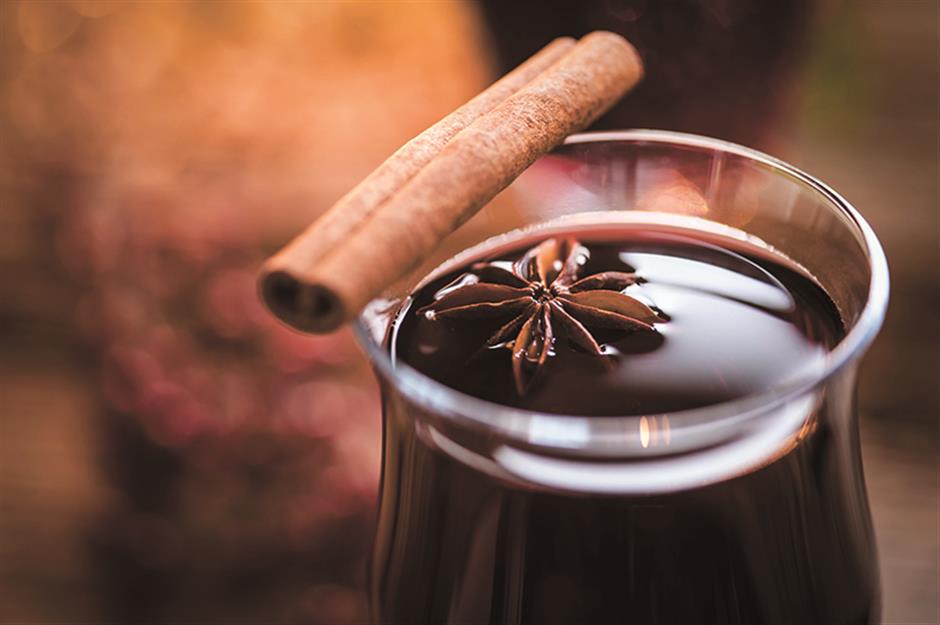 HelloRF
You can set up a self-serve cocktail bar so guests can make simple drinks, providing them with spirits, glassware, ice, mixers, garnishes and tools.
To make hot cocoa more interesting you can add peanut butter, salted caramel, mint and spices. Small marshmallows, candies, whipped cream and garnishes can be served on the side for guests to customize their drinks.
Other non-alcoholic drinks to consider include warm apple cider, matcha latte, spicy chai latte, fresh juice punch and mint tea. Some of these beverages can be served in a large container so guests can help themselves, or provide the ingredients for some DIY to save the trouble of serving everyone individually — like putting a jar of matcha powder and jug of hot milk for guests to make matcha latte.
As for food, the ideas are unlimited. Finger foods can be cooked in advance and served on large platters when guests arrive, and they can be simple or fancy depending on your budget and time.
Here are some classic recipes to consider: crackers topped with cheese, bruschetta, chips with spread, cheesy potato salad, mini corndogs, mini cupcakes, melon and prosciutto, hummus and fresh vegetables.
It's important to check with the guests to find out about food allergies and dietary restrictions, like providing some vegan options.
Whether you want to serve proper dishes or provide snack foods, a dessert table can always complete the party and make everyone happy. Simply arrange pies, cookies and cakes on a small table and let the guests enjoy.
HelloRF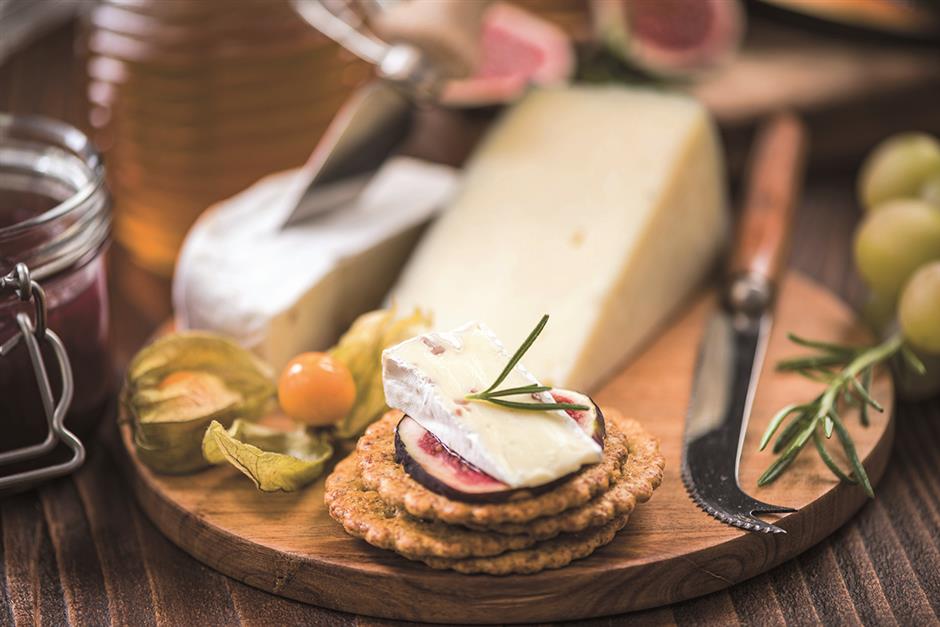 HelloRF
Source: SHINE Editor: Fu Rong Special Reports