There's more to coffee than just a drink
09:30 UTC+8, 2018-11-26
0
Shops dedicated to providing the popular drink required by customers leading modern lifestyles are springing up across the city and here are just a few of the best.
09:30 UTC+8, 2018-11-26
0
A coffee is not just a coffee these days. With the boom in coffee shops with their own characteristics, trendy styles and cross-over businesses, besides a beverage itself, what we can get from a coffee shop today is an integral part of a modern lifestyle.
More and more speciality coffee shops in Shanghai are making efforts to teach local people how to appreciate coffee, as well as the lifestyle behind it. Some become big names overnight; other are hidden away in various corners, but all offer fantastic tastes.
At the same time, coffee shops, as independent business models tend to be flexible and combine with other spaces such as restaurants, book stores, cinemas, museums and art galleries.
People today are no longer happy just to grab a drink from a chain coffee shop, but want to enjoy a great cup in an attractive environment.
Do you want to feel at home, or in a space that's extremely beautiful? Today we figure out some places for you to visit during this late autumn season.
Ziin Cafe
Creative home decor and lifestyle brand Ziinlife, which has just celebrated its fifth anniversary, has launched a store in Uni Elite, a new shopping mall on Madang Road.
The store of over 200 square meters is presented in an artistic space called "Ziin Lab" — visitors can find artistic home decor pieces, lifestyle items and, of course, a cup of good coffee.
Ziin Cafe is a place that will confuse you as to whether it is a furniture store with a coffee corner or a coffee shop with art pieces for sale.
Designed in contemporary style featuring basic geometrical figures, warm yellow lights fall on huge smoky gray French windows and a Larmazocco coffee machine on a long marble bar makes great coffee for visitors. You can order freshly baked banana toffee cake or a mini macaroon on the side.
What will surprise customers is the "Ziinlife Heartfelt Tunes" project — where you scan a QR code on a coaster and the story of each coffee bean is broadcast on your phone. Besides the rich taste of coffee itself, inspiring and heart-warming stories can accompany your time at Ziin.
Address: 1F, Uni Elite, 128 Madang Rd
Opening hours: 10am-10pm
Sweat & Tears
Taiwan pop musician Jonathan Lee and Ashin, vocalist with boy band May Day, have opened a coffee shop and restaurant at Xintiandi, called Sweat & Tears ("You Lian" in Chinese, which means lots of practice).
When you step into the store and order a cup of coffee, you might feel like you are in Lee's sitting room — paintings and calligraphies collected by the well-known musician decorate the walls, books he has read are on the shelf, and guitars lie in the corner.
The menu features craft coffees such as banana-flavor coffee latte, different teas, waffles, as well as Taiwan-style foods like beef soup noodles and pork rice.
The space regularly invites experts in various fields to share their experiences by holding seminars or lectures.
Address: 380 Huangpi Rd S.
Opening hours: 11am-11pm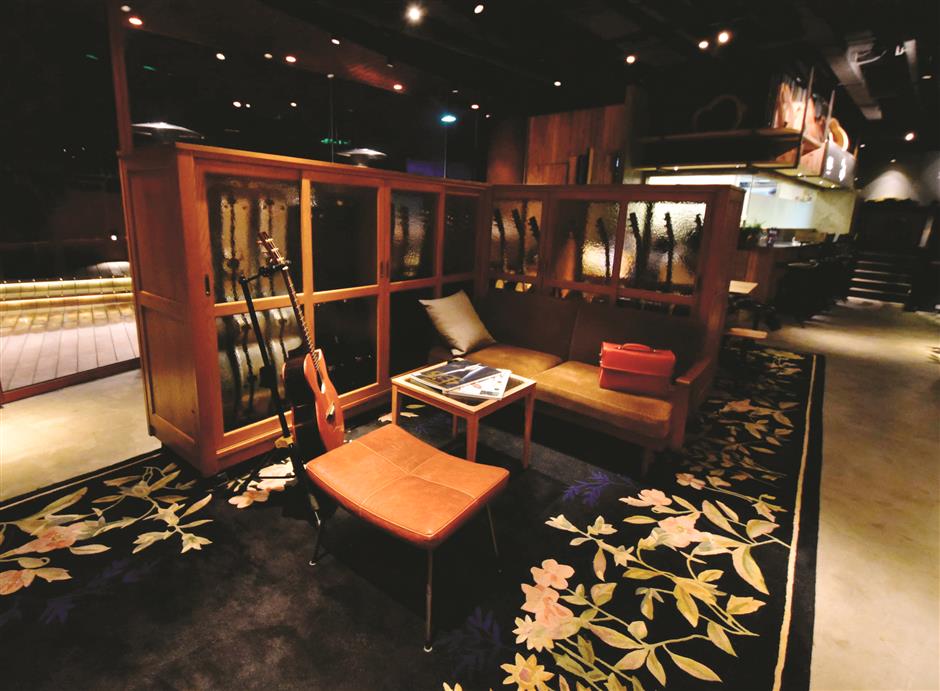 Lost Bakery
Some places seem to be simple but perfect, especially for those who demand the best coffee beans and bakeries. If you just want to find some places to have a fine coffee, freshly baked goods, sandwiches and salads, the Lost Bakery on Julu Road will be a good choice — it would be a must-have in any neighborhood.
With its high ceiling, American-style wooden desks and chairs, plants and vases displayed on shelves, a whole wall of green plants in one corner, the space looks like the living room of a friend who very much enjoys her life.
This cozy and open space is one of the most popular coffee shops in the downtown area, attracting both locals and expats to engage in conversation or just be alone with their laptops, enjoying a flat white with a cinnamon roll or croissant.
The coffee and bakery shop is next to several Western-style restaurants in the creative factory on Julu Road, where people can conveniently pick up different items after coffee time.
Address: 758 Julu Rd
Opening hours: 8am-9pm
Brownie
Brownie Art Photography in the Jing An Kerry Centre is a fusion of art, photography, design, and of course, coffee — a combination of vision and taste. The space of around 200 square meters provides the modern lifestyle looked for by many city residents.
The cafe is located at the art shop on the second floor of the mall. While you enjoy a cup of speciality coffee, what is around you would be hundreds of photography artworks in limited editions, as well as selected home decor pieces. Its latest presentation, the "Food on Focus" series is a collection of photographs by three Brownie artists available in limited editions.
Address: 2F, Jing An Kerry Centre, 1515 Nanjing Rd W.
Opening hours: 10am-10pm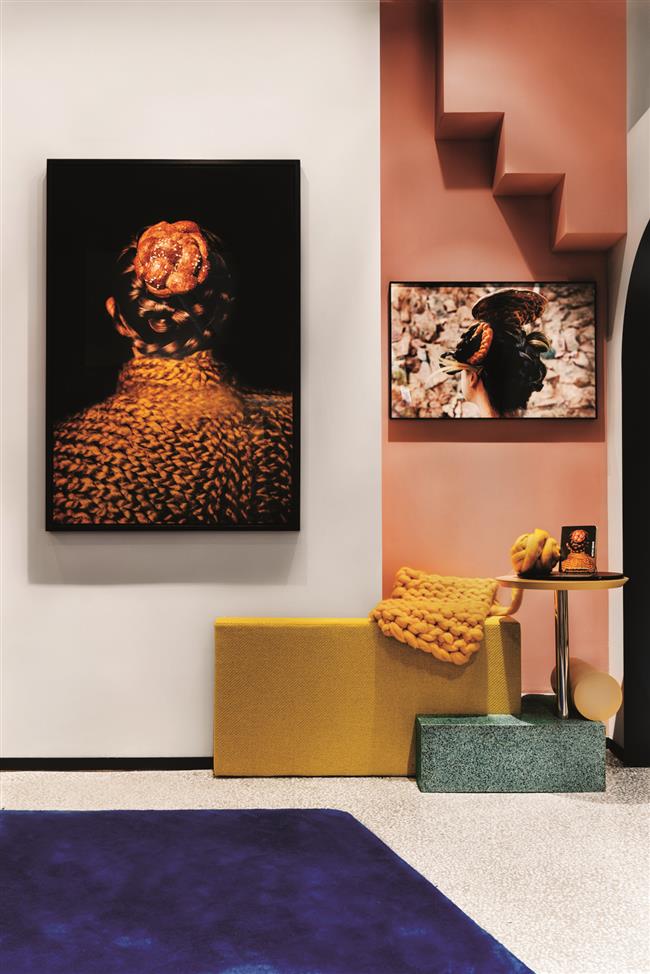 S. Engine
S. Engine in Fengshengli is the third shop opened by a local speciality brand which started with a flagship store in Xintiandi at the beginning of 2017. It now has four stores in Shanghai, with two more opening by the end of the year.
In the shikumen community, Shanghai's old brick-and-stone architecture, a Baroque-style ceiling more than 3 meters high looks down on a perfect space for socializing. Customers are busy taking selfies even before sitting down.
"The letter S. in our brand refers to speciality, social and soul, and the latter two Ss reveal the core of the lifestyle behind the speciality coffee," said Robert Wang, founder of S. Engine.
The shop provides various versions of coffee, including Yirgacheff, Guatemalan, Kenyan, cold brew and Dutch.
"While you know how to order and enjoy a cup of speciality coffee, your desire for a social life, a soul mate, the need for space, and attitude to work and life will be at the same level of high quality," Wang said, giving his definition of the lifestyle relevant to speciality coffee.
Address: 259 Maoming Rd N.
Opening hours: 8am-10pm
O.P.S. Cafe
The O.P.S. Cafe, which opened in August, is a very small coffee shop on Taiyuan Road that has successfully attracted many regular customers already. People enjoy the coffee and share space on a long table in the store, just like visiting the home of a friend who loves making coffee.
It was founded by two young Chinese locals — Guang and Siwei.
"No matter a coffee shop or a barista, it is a bridge to connect people, instead of promoting products to customers at first," said Siwei. "Most customers are not clear about where the coffee beans are from; they are actually looking for a familiar taste, a familiar barista, a lifestyle they are used to."
O.P.S. stands for open-mind, possibilities and space.
Address: No. 1, Lane 177, Taiyuan Rd
Opening hours: 9am-9pm (closed on Mondays)
Source: SHINE Editor: Su Yanxian Special Reports