Morphed from rowdy bars to chic boutiques
13:01 UTC+8, 2020-08-21
0
Once famous for its rowdy bars and clubs, Yongkang has been reimagined into a culture of cafes and boutique shops.
13:01 UTC+8, 2020-08-21
0
Many small alleys and streets in Shanghai offer more than just concrete and asphalt. From independent coffee shops and boutique houseware stores to florists and barber shops, one single street can fill your day with an enticing slice of the city, a touch of local culture and treats for your sweet tooth. Yongkang Road is such a street. Once famous for its rowdy bars and clubs, Yongkang has been reimagined into a culture of cafes and boutique shops. These are some of them.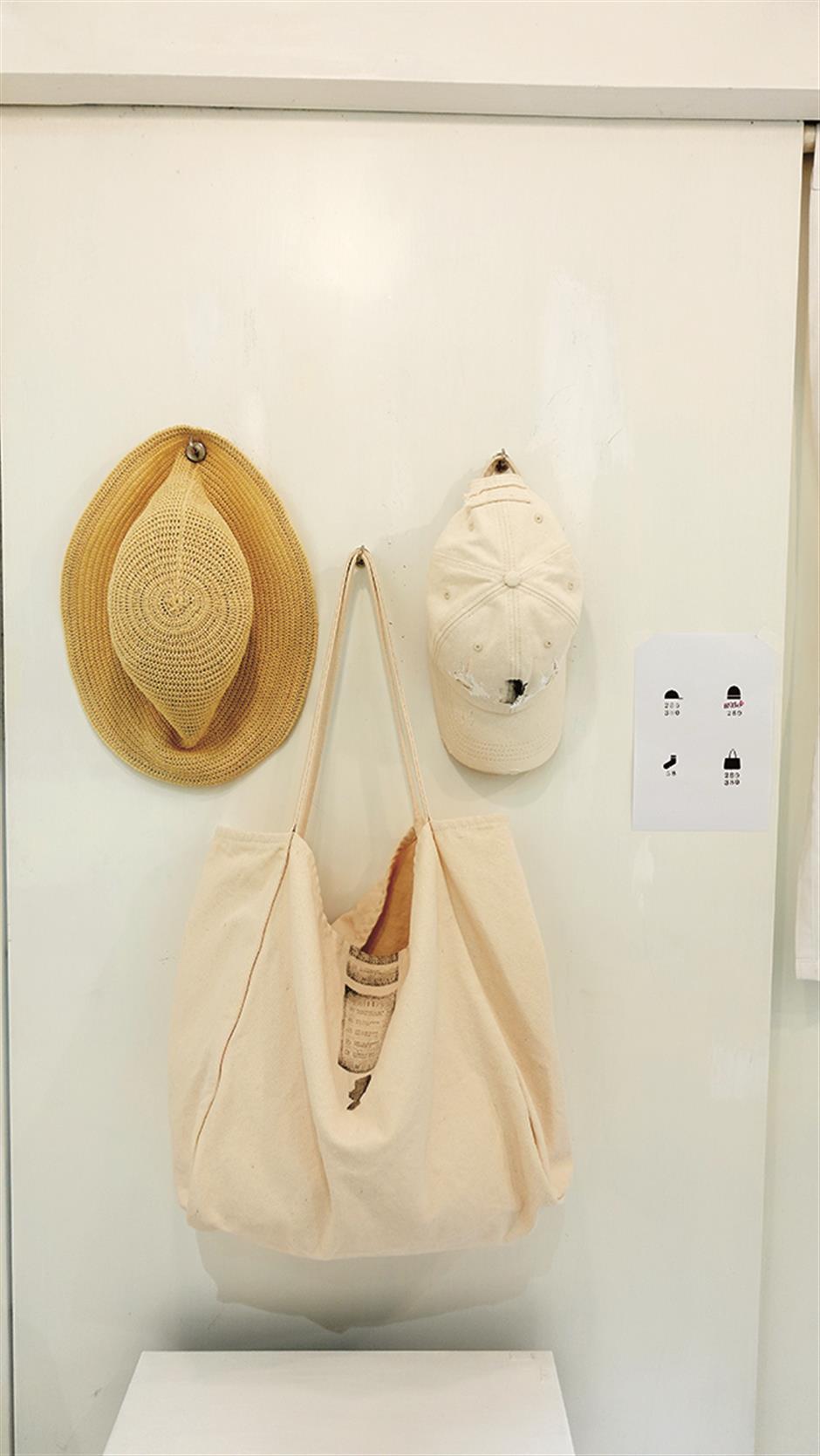 Zhu Jing
Pure white...
SHION by choichangho
If white is your favorite color, you'll love SHION by choichangho. SHION is the name of owner-designer Choi Changho's son. Choi has been living in Shanghai since 1995.

The inviting half-curtain doorway may lead you to erroneously believe SHION is a restaurant. The pattern "||" above the door provides a unique touch, which you'll also notice on the store's T-shirt labels.
As you enter the SHION, you're greeted by minimal decor and pure white clothing.
You may be surprised when you discover the unisex size system for every garment, absence of price tags and rule against photo shoot. However, these quirky details are outgrowths of Choi's design philosophy.
The T-shaped cashier table in the middle of the store is where Choi serves coffee for customers and staff on occasion. The store is not big but there are plenty of behind-the-scenes stories for you to explore...
Info:
Address: 120 Yongkang Rd
Time: 11am-7pm (closed on Mondays)
Zhu Jing
Get inspired for your homes...
Single Person
The Eskimo cave-like design of this unique lifestyle store's facade will instantly catch your attention, leading to a space that provides inspiration for your home and life.

Single Person is carefully designed with each displayed item containing an informative introduction label. Most of the well-designed products on display are on the expensive side and look like they're part of an art exhibition.
Among the most eye-catching items are fragrance products, ranging from normal perfume and diffusers to wax bars. You'll also find oddly shaped lamps, colorful decorations and multilingual books about Single Person's renowned designers.
Zhu Jing
Before entering the store you must register on the store's WeChat account, a measure taken by the store due to the coronavirus outbreak. It only takes a minute or two to register. When you arrive, remember to ring the bell to enter.
Info:
Address: 185 Yongkang Rd
Time: 1pm-7pm (closed on Mondays)
Zhu Jing
Rescue all sweet-toothed
EÀU CAFE
Located at the intersection of Xiangyang Road S. and Yongkang Road, EÀU CAFE is a recently opened dessert shop. Famous for its signature chiffon cakes in flavors such as mango, fig and Earl Grey tea, the shop is normally packed with customers — even during weekdays. The whipped cream used in EÀU CAFE's cakes and fruits is actually a bit salty but helps balance their sweetness.

Zhu Jing
The cafe offers a wide range of beverages, including assorted coffees, teas and signature drinks. One of the most popular is fruit soda, a bubbly drink coming in different flavors with a refreshing taste and eye-catching colors.
Ice cream aficionados will love milk shaved ice adorned with a mochi on top. Flavors include soy and coconut.
With big windows facing the street, the store's neutral Japanese-style decor replete with wooden furniture is perfect for portrait photos, which attracts many KOLs and KOCs.
Info:
Address: 85 Yongkang Rd
Time: 8:30am-8pm
Zhu Jing
More than coffee...
Control Machine
On the quieter end of Yongkang Road, Control Machine isn't as crowded as many nearby shops. A long narrow table separates the rectangular store into two parts, and the seating area on the left is a great spot to watch baristas prepare drinks. The space is so open you can watch every move of them — weighing coffee grounds, extracting coffee, pouring and performing latte art.

Zhu Jing
Roasted coffee beans are imported from renowned roasteries across the globe, such as Australia's ONA and the UK's Square Mile. China's Amber Coffee is also featured. If you enjoy a floral, fruity touch to your coffee, you'll love the Iced Americano. If you're lucky, you might get to sample new off-menu drinks the baristas are creating. One new creation is the Signature Cascara made with Panamanian Geisha cascara and cold brewed with fresh pineapple.
Info:
Address: 39 Yongkang Rd
Time: 7:30am-7pm
Source: SHINE Editor: Fu Rong Special Reports