Buyer wins the lottery jackpot — and 2nd prize too
00:45 UTC+8, 2017-09-14
0
The lucky buyer in Shanghai got a windfall of nearly 100 million yuan (US$15.3 million) from 15 winning tickets, and a second prize worth an extra 10 million yuan.
00:45 UTC+8, 2017-09-14
0
A lottery buyer in Shanghai is the winner of nearly 100 million yuan (US$15.3 million) windfall, the Shanghai Welfare Lottery Center said on Wednesday.

The buyer hit the jackpot of 5.81 million yuan and the unidentified winner is believed to have bought the same numbers 15 times.
In addition, the same buyer also won the second prize totaling more than 10 million yuan via multiply ticket purchases, the center said.
The total bonanza is 97.278 million yuan if it does prove to have been won by one person, which the lottery center believes is almost certain to be the case. This represents the largest win since 2011.
The winning numbers of double-color balls were 08, 09, 15, 17, 30, 32 for the red ball, and 06 for the blue ball. The results were announced on Tuesday night.
The tickets of the jackpot and second prize were both sold at a welfare lottery outlet on 597 Shunchang Road in Huangpu District and they were sold within one minute, so it is "very likely" that the winner is the same person, according to the center.
The winner did not turn up to claim the prize on Wednesday. He or she has a bit of time to do so — the duration of prize collection is 60 days.
The center said the winner can entrust others to claim the prizes because no real-name registration is required for welfare lottery ticket purchases.
The biggest jackpot won in the Shanghai welfare lottery is 259 million yuan, which was claimed by a city resident, who spent just 200 yuan to land the windfall.
The 5 million yuan lottery jackpot has been won by 613 people over the past 20 years. Last year, Shanghai's welfare lottery sales hit a record 4.5 billion yuan.
The welfare lottery funds are mainly used to help and support the elderly, the disabled, orphans and the needy.
It is common for winners to wear various bizarre costumes from Garfield the cat to Spider-Man to protect their identities when they turn up to claim their prizes.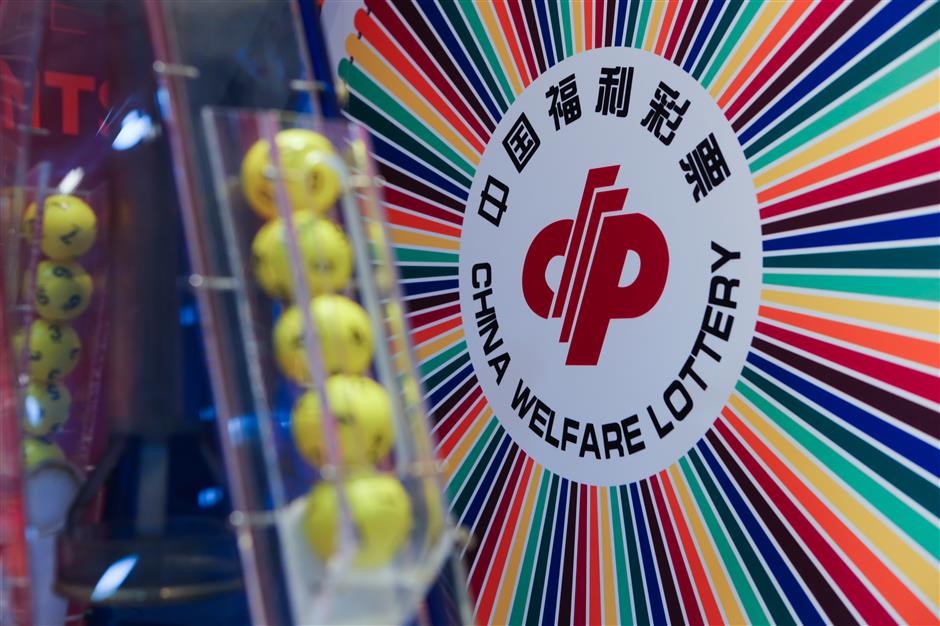 Jiang Xiaowei
Source: SHINE Editor: Wang Xiang Special Reports