Man detained for disturbing airport radio with sex ads
18:25 UTC+8, 2018-01-19
0
Air traffic control towers of the two airports in Shanghai were interfered for a few hours from December 8 to 9, but no accidents were reported.
18:25 UTC+8, 2018-01-19
0
A suspect allegedly operating an illegal radio which caused disturbances to the main radio frequency of local airport control towers has been detained, Shanghai police said on Friday.
The air traffic control towers of Hongqiao International Airport and Pudong International Airport began experiencing interference on the evening of December 8. The source was found the next day to be an unattended radio transmitter in a 33rd-floor apartment of a residential complex on Guowei Road, Yangpu District, Shanghai Radio Administration Bureau said on December 9.
The transmitter was unplugged on the afternoon of December 9, and the district police started investigation the same day.
The suspect, a man surnamed Chen, allegedly used a fake identity card to sign a contract for a one-year lease with the landlord of the apartment in December.
Chen was caught on surveillance cameras in the residential complex on December 8 but was never seen again after that day, police said.
Chen, who took a train and returned to his hometown in Huludao city, Liaoning Province, was later tracked down and caught by police on December 27.
He could face up to seven years in prison if convicted for the crime of "disturbing the order of radio communication administration", according to China's criminal law.
This is the first time that an illegal radio has affected the operation of airports in Shanghai, but no accidents were reported due to the interference.
This illegal radio first interfered with legal radio frequencies, and interactions of the two happened to cause disturbance to airport radios, according to Shanghai Radio Administration Bureau.
Health products for men
Chen's illegal radio was promoting health products to improve men's sex lives, police said.
Chen, who is now being held at the detention center of Yangpu District, said he bought the products, the advertisements and the radio transmitter from a website called 1168.tv.
"I plugged in a USB flash disk with advertisements on it, chose an unused frequency and played the ads," he said.
Ti Gong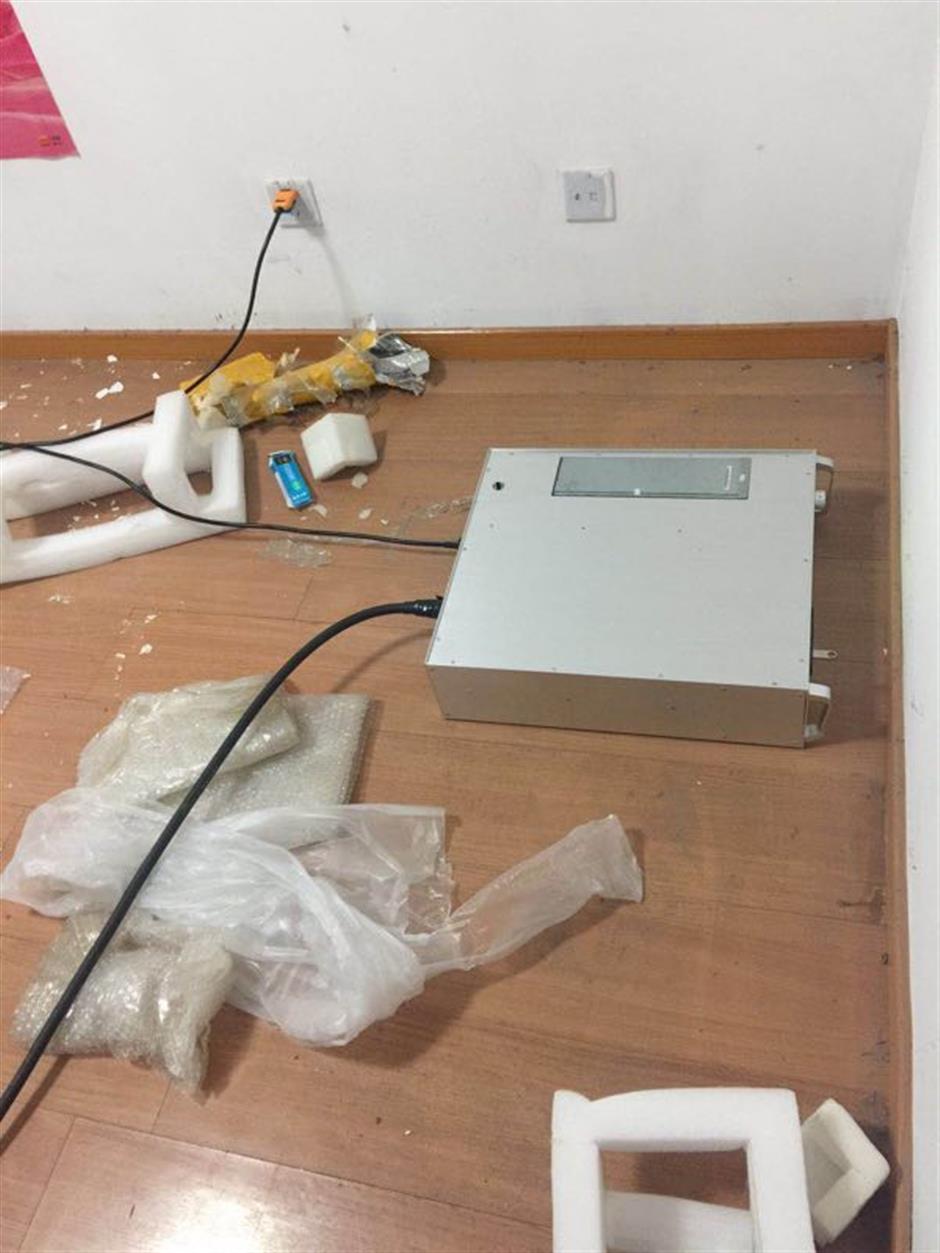 Ti Gong
He said he bought the 1,000 watt radio transmitter for 9,800 yuan (US$1,500).
"The website said the radio can be heard by people within 10 kilometers in a certain area covered by the transmitter if it's placed on a high floor with no high-rises nearby," he said.
Chen said he also installed an infrared alarm in the apartment which sends messages to his mobile phone when it detects people entering.
"I was on the train when I received a message, but I was not sure if it was the police," he said. "That was about 17 hours after the radio started to work."
During the time, about 20 "listeners" called the phone number in the ads to buy the health products, he said.
Police said the two suspects who were responsible for taking orders and delivering the products are still being hunted.
Source: SHINE Editor: Shen Ke Special Reports