3rd anniversary of an merger made in heaven
10:50 UTC+8, 2018-11-27
0
Jing'an released a picture album this month to celebrate the third anniversary of its merger with the Zhabei District.
10:50 UTC+8, 2018-11-27
0
Hi, Jing'an
Jing'an released a picture album this month to celebrate the third anniversary of its merger with the Zhabei District.
The consolidation enlarged the area of Jing'an to 37 square kilometers. Photos for the picture album, entitled "Hi, Jing'an," were selected from 994 works of photographers who took part in a photo contest this year. They cover district landmarks, parks, events, neighborhood life and picturesque scenery.
Here is a sample of some of the works, with comments by photographers.
Yu Ruwen / Ti Gong
"Snow Jing'an" by Yu Ruwen
I captured the moments when Jing'an's old alleyway neighborhoods were enveloped by the city's first snow in 2018. I was impressed by the fairytale scene.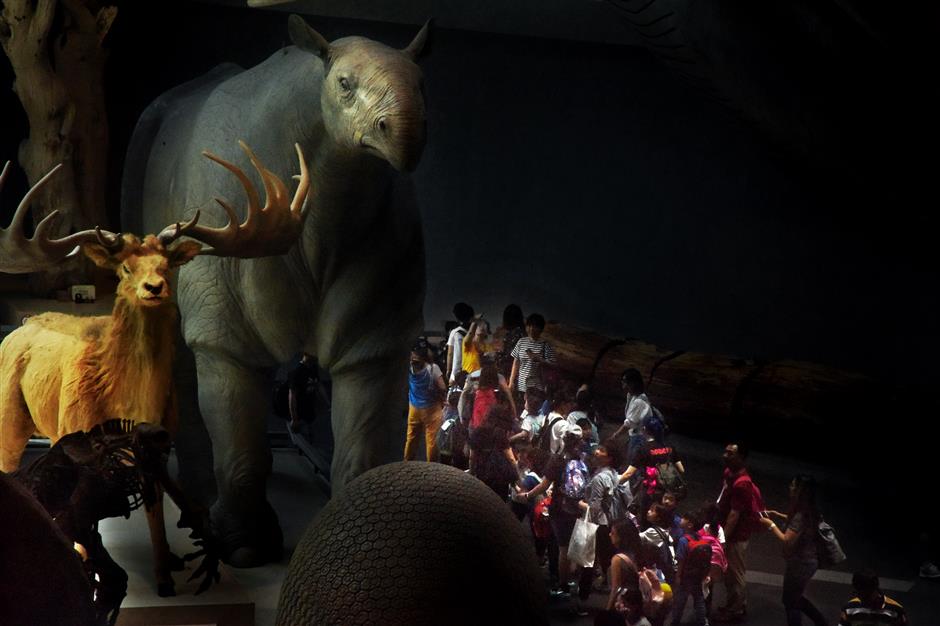 Zhou Cheng / Ti Gong
"Walk Into the Shanghai Natural History Museum" by Zhou Cheng
Shanghai Natural History Museum has been a popular destination for both domestic and foreign visitors.
Hong Weiliang / Ti Gong
"Breath of Spring" by Hong Weiliang
Jing'an was brimming with spring as tulips blanketed Daning Park, creating a carpet of vibrant color.
Zhang Deming / Ti Gong
"Guards of Jing'an" by Zhang Deming
Firefighters in front of their fire engine.
Huang Yuhan / Ti Gong
"Elevated Road of Light and Shadows" by Huang Yuhan
Cars in Jing'an create a dynamic ambience in the district.
Yao Xuan / Ti Gong
"Jing'an in the Sunshine" by Yao Xuan
The Jing'an Temple shines in a golden hue under the sun.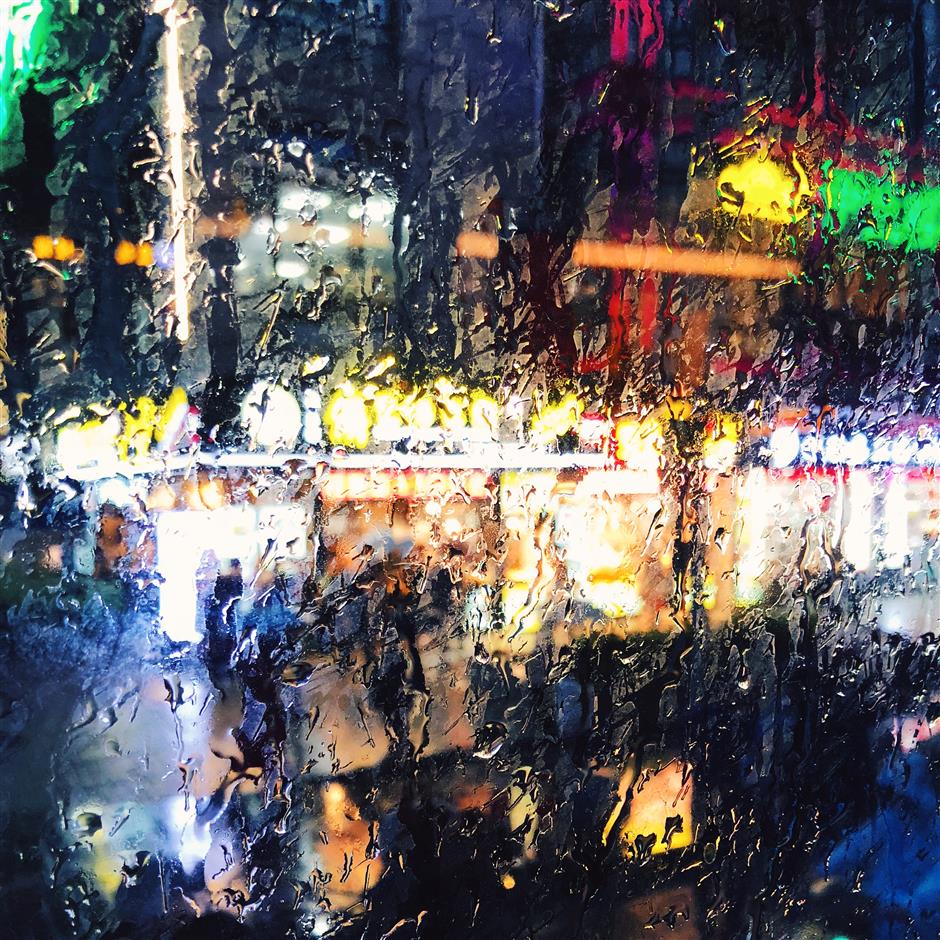 Liu Bo / Ti Gong
"Rainy Night" by Liu Bo
Neon lights glitter outside the window, and raindrops on the glass create a dreamy scene.
Yu Yin / Ti Gong
"Jing'an in Morning Sunshine" by Yu Yin
Jing'an is covered in a golden hue in the morning.
He Yiwei / Ti Gong
"Old alleyway in a Neon-Lit City" by He Yiwei
A quiet old alleyway is tucked away amid new buildings, opposite the Joy City shopping mall.
Zhou Dongping / Ti Gong
"Dreamy Jing'an" by Zhou Dongping
A fountain in front of the Shanghai Exhibition Center reflects the historical facility and the high-rises on bustling Nanjing Road W.
Qian Kangyuan / Ti Gong
"Foreign Tourist Learns How to Make Tangyuan" by Qian Kangyuan
An Italian tourist happened to come across local residents making tangyuan, or glutinous rice dumplings with sweet or salty stuffing, when he visited the historic Zhangyuan Garden, a well-preserved shikumen community. He was happy to join them.
We've come a long way, with the best ahead
Commercial ambience
Wang Xing works for a luxury brand in the Plaza 66 building on Nanjing Road W. as a coffee drinker, he needs a cup of java to start the day. in the past, he bought his morning coffee from an ordinary Starbucks outlet in the hall of his office building. That changed in December 2017, when Starbucks opened its Reserve Roastery in the HKRi Taikoo Hui mall.
Wang now gets a hand-brewed cup of coffee and a freshly-baked croissant at the roastery before walking two blocks to his office.
"Some people may think that it makes no difference where to buy coffee," he said. "But i think the environment really matters. For me, it's really a pleasure to smell the coffee aroma and see how the coffee bean is roasted in giant transparent cubes."
He and friends also often gather there for afternoon tea.
The roastery is part of a district-wide commercial renovation that tries to create unique experiences to attract people to shopping areas in the age of online selling.
Various government departments, from the market watchdog to the urban planning bureau, are involved in the project, tackling issues such as property location, licensing and layout.
Thanks to their efforts, China's adopted a new regulation for the coffee industry that allows "an open coffee production workshop," Eleven expat baristas were given green channel clearance to get their work permits for the new Starbucks roastery outlet.
"Consumers nowadays want more than just a shopping venue," said district director Lu Xiaodong. "Retailers need to make breakthroughs by blending fashion, culture, art, design and interactive experiences."
This year, the government spruced up 11 backstreets that connect to Nanjing Road W. Each has distinctive features based on location, history and culture, catering to a diversity of lifestyles. new technologies and commercial concepts have been implemented in shops.
"I was very impressed to see a 'robot doctor' at the centuries-old Leiyunshang traditional Chinese medicine pharmacy," Wang said. "The 'robot doctor' scanned my facial complexions, did tongue diagnosis and drafted a medical report for me. it was all so interesting."
Better care for people
Wan Xiang, 50, and her 82-year-old mother live in the Linfen Road subdistrict. For years, she worried about her mother while she was at work. That worry has been lifted.
This year, the subdistrict installed a set of digital sensors for more than 100 elderly people 80 years or older.
One sensor is installed on the gate to ensure that the seniors are back home safely if they go out. another is an infrared sensor installed in a living room that can detect movement. The third sensor is installed under the bed to check on vital signs such as blood pressure and pulse rate.
The sensors automatically upload data on a big data analytics platform. alerts are triggered if "abnormal figures" appear.
"if the figures are higher than the limits set according to her age and condition, subdistrict officials will be alerted," Wan said. "it really makes me feel safe."
Also, her mother is no longer restricted to her home because the subdistrict offers stairchair rental lifts.
The automated stair chair enables her to go out of her fourth-floor apartment into the fresh air for the first time in years. it takes about one minute for the chair to climb or descend one story. Both the projects will soon cover the whole district.
Source: SHINE Editor: Chen Xingjie Special Reports