Shanghai Let's Meet!
16:28 UTC+8, 2019-11-10
0
Want to know more about Shanghai? Let's check out how Shanghai presents its resume.
16:28 UTC+8, 2019-11-10
0
During the 2nd China International Import Expo (CIIE), with the theme of "Embracing the CIIE Sharing a Future", the 2019 Shanghai City Promotion Convention" was convened yesterday. By demonstrating the city's open market, dynamic innovation and inclusive eco-system, the convention aims to promote deeper collaboration with enterprises and professionals from all over the world to write moving stories and to deliver new miracles of Shanghai's development in the new era. It's the aspiration of Shanghai to have businesses and professionals know more and invest more in this place, to feel the warmth of the city and the vibrancy of Shanghai's development.
Want to know more about Shanghai? Let's check out how Shanghai presents its resume.↓
The 70 years' vicissitudes of Lujiazui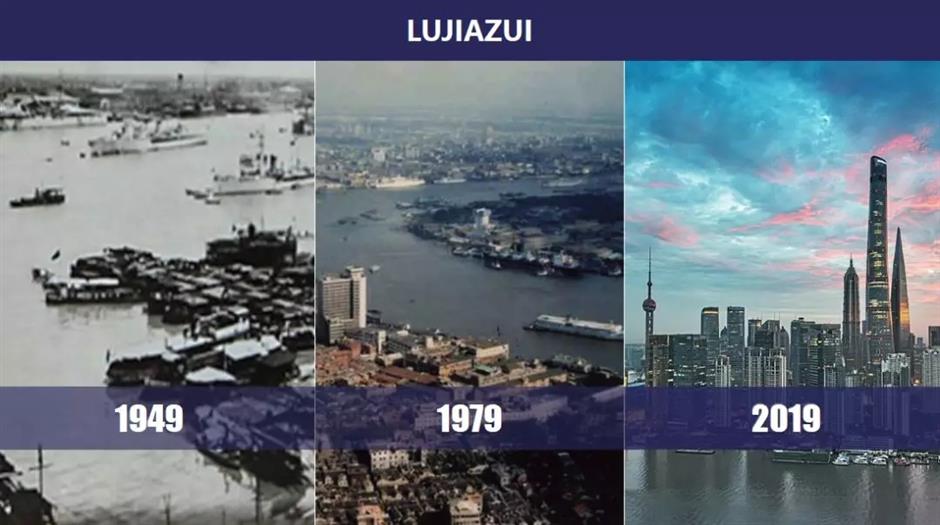 Lujiazui, once barren farmland, is currently not only the global financial highland but also the only designated Financial and Trade Zone in China. Nowadays, Lujiazui is home to 43,000 businesses which employ over 500,000 white-collar employees working in the 260 plus office buildings in the area. The total tax revenue of Lujiazui exceeds 200 billion yuan in 2018. By now, more than 600 FIEs, central government-owned enterprises, Shanghai SOEs and private companies have chosen Lujiazui as the base of their headquarters, including 108 regional headquarters of MNCs, which accounts for almost one-sixth of Shanghai's total. In addition, Lujiazui is the base of over 340 institutions invested and established by Global Fortune 500 companies.
CENTENARY SHANGHAI • ORIENTAL PEARL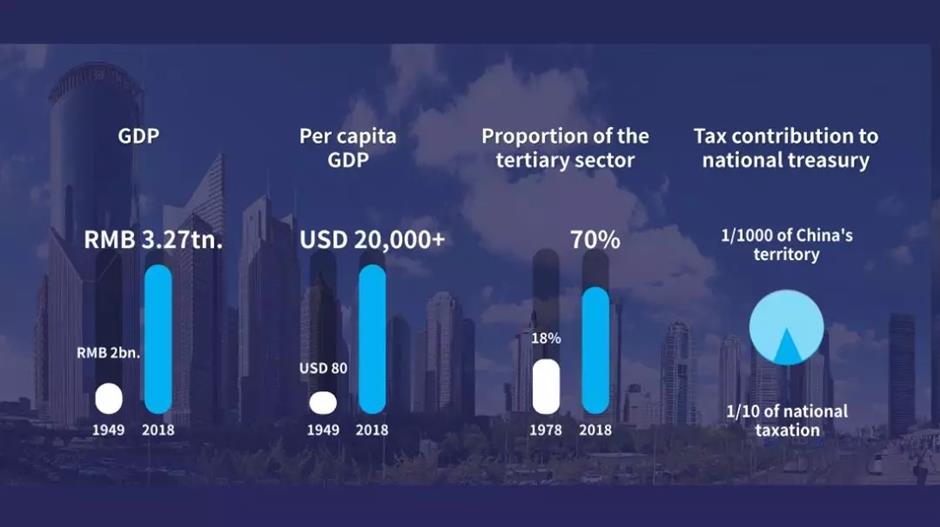 TODAY'S SHANGHAI • FULL OF CHARM
Keyword:Open
Keyword:Innovative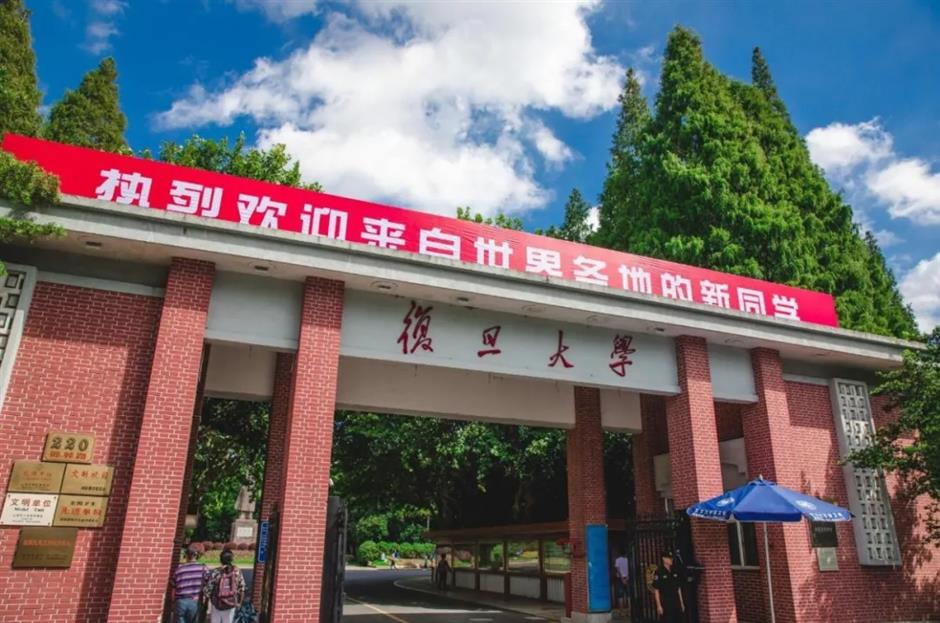 Keyword:Inclusive
Over the past 4 decades since the reform and opening-up policy, the average dispensable income of Shanghai's urban and rural citizens has grown by factors of 166 and 103 respectively. Per capita housing area of urban citizens has increased from 7.4 m² to 37 m². Average life expectancy has been raised from 73.35 to 83.63. The number of higher education institutions has jumped from 45 to 64.
Future Shanghai•Striving for Excellence
Pudong: Openness, Innovation, Quality
Pudong is the pioneer of China's reform and opening up and is the epitome of Shanghai's modernization drive. With only one-fifth of Shanghai's land and a quarter of the city's population, Pudong contributes over RMB 1 tn. in GDP, which is a third of Shanghai's total economy. The district also represents 40% of Shanghai's strategic emerging sectors, 50% of the city's added-value of financial sector as well as 60% of total import and export, making it at the core of Shanghai's mission to become an international hub for economy, finance, trade, shipping as well as science and innovation.
Lingang – A Rising New City
At the initial stage of the development of Lingang Special Area of China (Shanghai) Pilot Free Trade Zone, RMB 291.2 bn.'s worth of fix asset investment has already been committed. Lingang Special Area has attracted over 500 industrial projects and has seen 30% of annual growth of the Area's industrial output. These projects demonstrate high technological content with huge number of innovations and breakthroughs, which play leading roles in their respective sectors and has created sound industrial eco-systems with great development momentum. The Area is home to a large number of technologies and products that made national firsts and world's firsts: High Power Low Speed Diesel Engine with the largest cylinder diameter (980mm) in the world and its matching marine crankshaft; the world's largest High Speed Dynamic Balance Test Station of Turbine Rotor with a weight of 350 tons; and the world's most advanced JU2000E Self-elevating Drilling Platform.
Hongqiao: an open hub connecting the world
Hongqiao Integrated Transportation Hub is the largest transportation hub in the world which provides up to eight kinds of transportation including airway, high-speed railway,and etc. The complex is a construction of 1.5 million square meters, receiving 1.1 million passengers on a daily basis, adding up to over 400 million per year. These numbers outrun the rest of the world. The National Exhibition and Convention Center, the largest exhibition complex currently in the world, is built here with a total construction area of 1.47 million square meters and a floor area of over 500,000 m². Till today, the cumulative exhibition area has exceeded 20 million m².
Zhangjiang: an ideal place for innovation, entrepreneurship and life
Home to over 70,000 scientific and technological companies of innovation, 368 Global Fortune 500 companies and a few industrial clusters with over RMB 100 bn. Turnover.Zhangjiang gathers global innovation resources and connects global innovation network. Every day, over 1000 authorized patents are invented here. Every month, over 30 innovative software isdeveloped. Every 30 seconds, one person in the world is using the product innovated in Zhangjiang.
Source: Shanghai Municipal Commission of Commerce (Some of the pictures are obtained from the Internet with acknowledgment)
Source: SHINE Editor: Chen Xiaoli Special Reports