University students step into the breach to help medics' kids
19:27 UTC+8, 2020-03-29
0
Students are helping children in families affected by the coronavirus, such as those of doctors and community workers.
19:27 UTC+8, 2020-03-29
0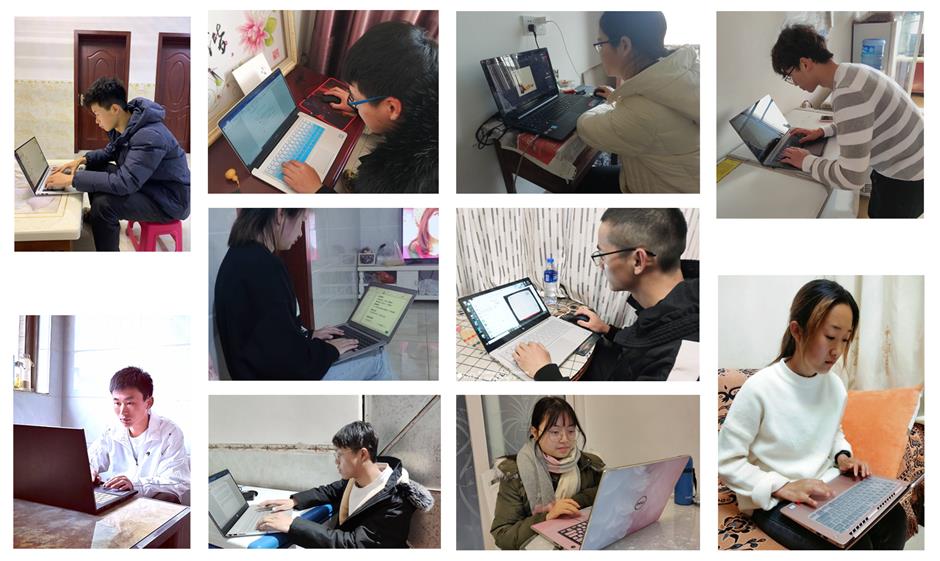 Ti Gong
Students of Shanghai universities are helping with the studies of children in families affected by the coronavirus, such as those of doctors and community workers.
At East China University of Science and Technology, a program called "Huali Dream" has gathered more than 500 student volunteers to provide more than 3,000 hours of help for 1,000 kids around the country. They provided tutorship on core subjects including math and English, and also special courses, such as computer programming, singing and painting.
According to the university, 83 percent of the students have prior volunteering experience. All received some training before beginning work. The university volunteer association surveyed the children to pair them up with suitable volunteers.
Zhang Yiran, a major in artistic design and media, has been tutoring second grader Gui Yushan from Yunnan Province. Gui loves singing with her dad, but he is on the front line as a community volunteer. He signed up for the singing class for his daughter to make up for his absence during the special time.
Zhu Weiyi, a major in information science, teaches programming. He begins with games and explains the programming behind them, helping students to design games by themselves.
The university even found a student taking classes with an IP address in the US. A mother identified as Kate is a Chinese-American and her first-grader son's school is closed. She found out about the program on WeChat and registered her son for a math class and a painting class.
The mother of Wang Yushuai and Wang Yuxuan works in a hospital. Now He Feifan from the university is their PE teacher and monitor having them do exercises at home. He also told the boys that their mother is doing a great, meaningful job and told them do housework for her.
Li Qiang, from the university's business school, was admitted into the university via a program for rural students. He and other schoolmates in the program have teamed up with a primary school in Xundian County of Yunnan Province.
At East China Normal University, 328 future teachers have been tutoring more than 290 students in Shanghai for 7,000 hours since February 18.
Tang Jialu, one of the volunteers, said: "As a future teacher, I felt greatly honored to be able to help those on the front line."
"Thank you so much for joining our medical staff in fighting the epidemic by giving us generous support and care," Ruijin Hospital wrote in a letter to thank the university.
At Fudan University, a team of 300 volunteers is helping children of medical staff working in Shanghai and Hubei Province. Among them, 161 are medical students. They are divided into two groups, one for preschool PE education and another helping with homework for primary and secondary school students.
"I saw a child on TV, who is about 4 or 5 years old, calling 'daddy' when he saw his father on TV," said Liu Shuyi from Fudan's school of social development and public policies. "It touched me. So when I discovered our university has a program to help these kids, I signed it up immediately."
"I'm grateful to An Ran from Fudan for teaching my child," said the wife of a doctor. "She is loving and faithful and I believe she will be a good doctor in the future."
An, a major in clinical medicine, said: "I was nervous on the first day, but the family was very friendly and we picked up on the classes very quickly. I'm happy to be able to offer a little help to them."
Source: SHINE Editor: Dai Qian Special Reports