World first for Shanghai's cancer experts
19:23 UTC+8, 2020-06-17
0
Shanghai Chest Hospital has established the world's first prediction model for patients with thymic tumors and its experts' findings can be promoted worldwide.
19:23 UTC+8, 2020-06-17
0
Experts from Shanghai Chest Hospital have established the world's first prediction model for patients with thymic tumors based on Chinese research.
Under the model, patients with low risk of relapse can avoid unnecessary high-dose radiation after surgery.
The research was published by the leading Journal of Thoracic Oncology, the hospital said on Wednesday.
Compared with lung cancer and esophagus cancer, the incidence of thymic tumor and its malignancy is lower. However, it is a condition more prevalent among Asian patients, with incidence nearly double that of Westerners.
"We receive some 1,000 patients with thymic tumors every year and conduct over 500 surgeries," said Dr Fang Wentao, chief researcher of the project. "Our hospital has the largest database of thymic tumors in the world. To enhance research, we teamed up with another 17 hospitals in the nation to set up a Chinese database for thymic tumor cases. So far, it has over 6,000 cases."
Based on the database, doctors worked out the prediction model of the risk of relapse for patients with thymic tumors and appropriate postoperative management.
"Traditionally, patients are given radiation and chemotherapy after surgery to prevent a relapse. But our research found that about 80 percent of patients are at low risk under our prediction nomogram and such patients needn't receive such treatment.
"Only 20 percent of patients considered high risk under our nomogram and over half of them can relapse in the first three years after surgery and almost all cases have a relapse within six years after surgery. We give more targeted guidance on assistant treatment," Fang said.
The model also suggests after-surgery checks shouldn't be too frequent.
"Patients with high risk should receive a six-year comprehensive check, every six months in the first three years after surgery and every year in the next three years. The check should cover the chest, abdominal cavity, brain and bones. For those with low risk, a CT scan every day is enough," he said. "It can greatly reduce unnecessary radiation exposure for patients."
The model has been recognised by international colleagues. Two Italian hospitals used the model in patient management after surgery and received the same results as the model had said.
"It means our research is universal and can be promoted worldwide to give more precise, effective and safer treatment for patients," Fang said.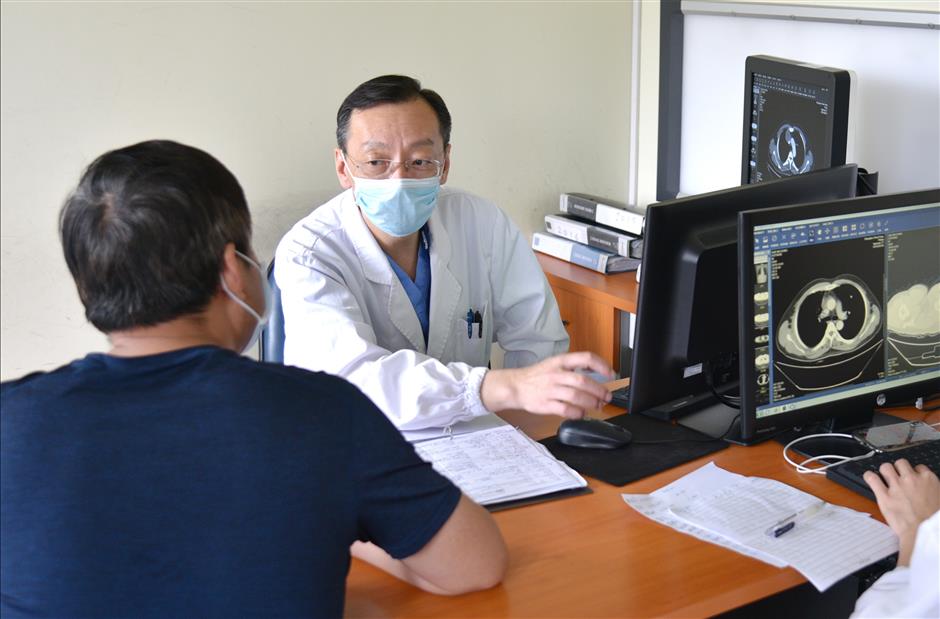 Ti Gong
Source: SHINE Editor: Cai Wenjun Special Reports