Charity initiative for hero truck drivers
00:37 UTC+8, 2020-09-29
0
Project launched to provide accident insurance and annual medical examinations for the truck drivers who kept the country going during the coronavirus pandemic. 
00:37 UTC+8, 2020-09-29
0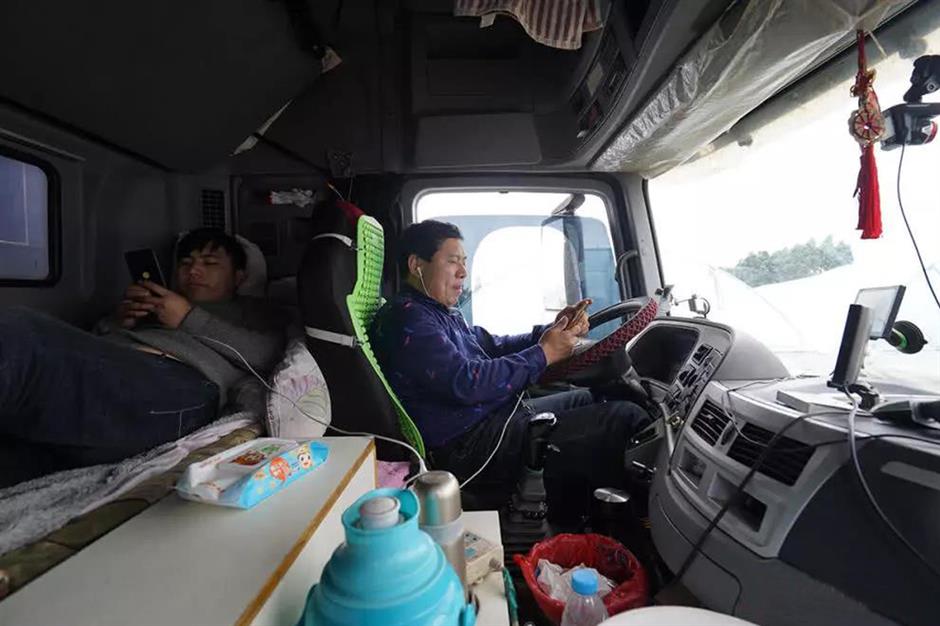 Ti Gong
A charity project to provide truck drivers in poor health or difficult living conditions with accident insurance and annual medical examinations has been launched by the Shanghai Overseas Chinese Foundation and China Post and Express News.
The foundation said more than 30 million truck drivers transport goods on China's highways, carrying nearly 80 percent of the nation's freight. It said the drivers and their trucks were like blood vessels delivering nutrition to every corner of the country.
During the coronavirus pandemic, truck drivers had made great efforts in sending medical supplies and ensuring a smooth resumption of work and production.
However, the high cost of highway transport was a major challenge to their lives and security.
The foundation said it recognized their difficulties and was trying to help with funding and support.
Ti Gong
At a launch ceremony at a Best Express center in Qingpu District on Thursday, Zheng Xiaopeng, deputy head of the Shanghai Postal Administration, gave awards to 10 truck drivers who had made outstanding contributions in the nation's fight against coronavirus.
They included father and son Zhang Xinghu and Zhang Kangkang, who drove their truck in turns to deliver food to different parts of China.
They faced dangerous conditions at times. When they were delivered bananas to Xishuangbanna Dai autonomous prefecture in Yunnan Province, they had to drive on an undeveloped lane on a cliff.
Lu Honglin, a Best Express driver hailed as a hero during the pandemic, delivered medical supplies where they were needed at the height of the pandemic. He delivered ventilators and oxygen therapy machines to hospitals in Wuhan, saving many lives.
Zhang Qingqu, who does cross-border runs, delivered Chinese goods and materials such as steel to other countries in Southeast Asia and brought back fruit. He keeps an ax in his truck in case he encounters robbers and sometimes his trips are at an altitude where the air is thing and his health is at risk.
Sui Jinrong, a female driver who delivers coal, had to drive her truck onto a coal heap as high as a five-floor building when unloading her cargo.
Zheng believes the charity project will focus attention on the work and life of truck drivers and encourage more people to become aware of this vital industry.
Ti Gong
Source: SHINE Editor: Shen Ke Special Reports