He's not heavy, he's my son
16:11 UTC+8, 2018-03-01
0
A 50-year-old mother and widow carries her teenage son on her back up stairs to his classroom everyday.
16:11 UTC+8, 2018-03-01
0
A 50-year-old mother from Guangxi Zhuang Autonomous Region carries her 17-year-old son, paralyzed from the waist down, to senior high school everyday, no matter rain or shine.
Xinhua
Xinhua reported Huang Miexian takes her son Huang Bihua by tricycle to Donglan Country Senior High School, in a remote mountainous area, each day.
Xinhua
Xinhua
Xinhua
She takes him to his classroom building and then carries him upstairs to the classroom on the second floor.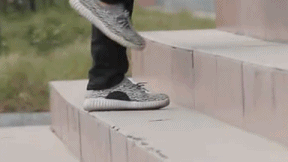 Xinhua
Xinhua
"Attending school is the only way out for my son, "said Huang Miexian, who lives on the country's minimum living allowance.
"I don't know how long I will be capable of doing this but I will keep on as long as I can," she says.

Xinhua
Huang Bihua lost feeling in both legs when he was in the second grade of primary school, the report said. He felt depressed and refused to talk to others. His father took him to several hospitals and doctors, but they said said there was only a slim chance of recovery.
His father then encouraged him to go back to school. Huang returned to Laban Primary School in 2011 after three years away. His parents came to work at a brickyard nearby as it was close to the school.
Xinhua
Their money troubles became even worse after Huang's sister was enrolled in college in 2012.
His father died from liver cancer when Huang was in his third year of junior middle school. Huang's mother began to play his father's role of carrying him to school back and forth. Huang's classroom located on the fifth floor at that time.
Huang Miexian sometimes collects mineral bottles to sell as the family is heavily in debt for her husband's medical expenses and their daughter's education.

Xinhua
Xinhua
Huang Bihua chose to study at his high school because it was close, even though he qualified for the best high school in his city in the senior high school entrance examination last year.
Huang Lingping, vice president of the high school, said the school authorities offered him a single dormitory for free and a grant of 5,000 yuan (US$790).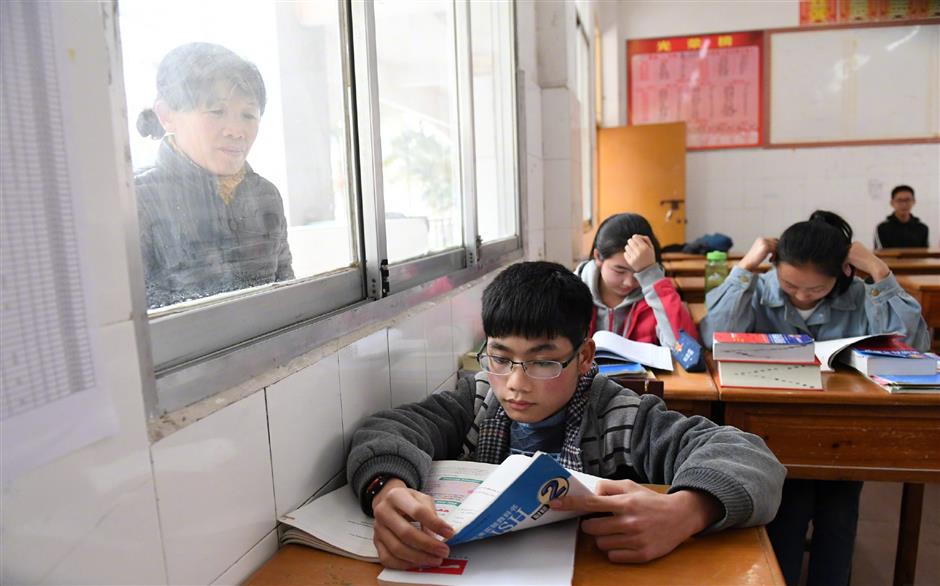 Xinhua
Xinhua
Huang Miexian's daughter now works as a nurse after graduating.
Huang Miexian said she would carry her son to college after high school, no matter how hard it is.

Xinhua
Source: SHINE Editor: Han Jing Special Reports