Mall cancels policy of allowing pets inside
20:36 UTC+8, 2017-08-03
0
A novel policy allowing pets to accompany shoppers in a new Shanghai mall has already been given the chop, having lasted just over two months.
20:36 UTC+8, 2017-08-03
0
A new shopping mall in Shanghai which allowed its customers to bring their beloved pets shopping with them has decided to revoke the policy.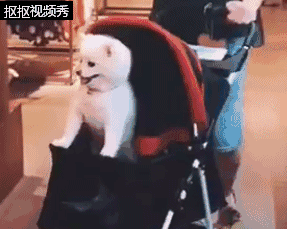 Raffles City in Changning previously welcomed customers to bring pets into the mall, although they had to be kept in enclosed pet-sized strollers, a sign erected in front of its entrance read.
However, the sign was removed yesterday, according to Shanghai Morning Post.
A security guard at the mall said pets were no longer allowed inside, without elaborating on who gave the order, according to the newspaper.
Starting April 28, the mall had provided customers with a rental service for pet strollers. A deposit of 500 yuan was required.
As most of the restaurants in the mall ban pets from entering, owners preferred to take a casual stroll with their four-legged friends on the outdoor lawn, which is said to be one of the highlights of the mall.
But this novel policy of allowing pets in the mall received mixed reactions.
Some web users, especially pet lovers, appreciated the rule. One netizen said, "Dogs are a man's best friend, so I really support this!" Another commented, "As long as they are licensed dogs and under good control by their owners, I think it's acceptable." Someone also remarked, "It's a good way to attract customers at the very beginning."
However, others pointed out the potential safety hazards and expressed their disagreement.
One web user posted, "It's very likely that the customers in the mall may be bitten by dogs. And even if they are not attacked, what about noisy barking? A sudden loud bark could probably lead to a heart attack."
Another said, "The shopping mall didn't consider the feelings of those who are afraid of dogs or cats. It's a public place and provides service for the public, but it shouldn't cater to pet owners only."
Some netizens also suggested that the pets should only be allowed to enter specific areas in the mall.
In turns out that in the end, however, "loud barks" in the form of public complaints may just have sealed the fate of this pet-friendly policy.
Source: SHINE Editor: Shen Ke Special Reports