Traditional fairs and culture part of the attraction
09:00 UTC+8, 2023-06-27
0
The Jing'an Culture Center held a traditional cultural fair to celebrate Cultural and Natural Heritage Day on June 10.
09:00 UTC+8, 2023-06-27
0
Traditional cultural fair
The Jing'an Culture Center held a traditional cultural fair to celebrate Cultural and Natural Heritage Day on June 10.
At the fair, visitors had the chance to put on hanfu (Han clothing) and women could experience ancient make-up, like flower-patterned ornaments pasted on foreheads, and a hair ornament adorning traditional hairstyles.
Then, it was time to experience what it was like to live in ancient China through a wide range of immersive activities such as making a xiangnang, a fragrant sachet filled with herbs and worn by ancients as accessories.
They also tried to embroider a tuanshan, a round-shaped fan used by ancient Chinese women, and enjoyed burning incense, considered one of the four elegant lifestyles favored by men of letters in ancient China.
Play Me, I'm Yours
The annual "Play Me, I'm Yours" public art campaign has returned this month to the HKRI Taikoo Hui.

Young musician Victor Ma was appointed as this year's charity ambassador for the event.
A ten-meter-high "Cube Piano" installation created by French artist Cyril Lancelin was unveiled at the mall's north square. It has a hand-painted piano with the same name inside it.
Several other pianos are placed throughout the mall, including "London Calling," painted by graffiti artist Rula in partnership with iconic British department store Harrods, which has a tea room in the mall's historic Cha House.
This year, a WeChat mini program called PMIY was also released with a map illustrating where the pianos from previous years are now located, and which provides two walking routes that link the sites.
The campaign was founded by the British artist Luke Jerram in 2008 to place pianos in public areas for people to play for free. HKRI Taikoo Hui introduced the campaign to China in 2018.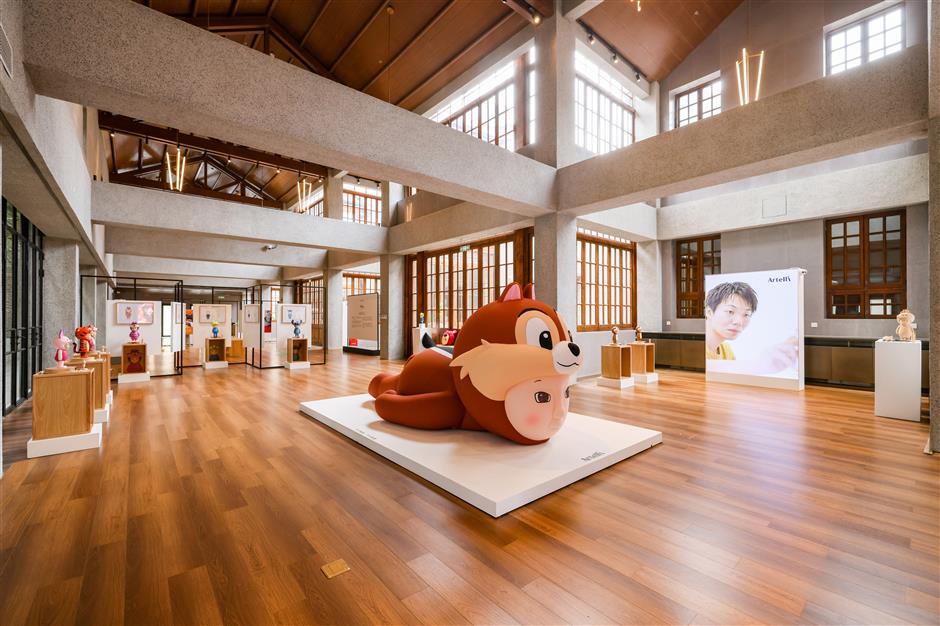 Disney characters in Zhangyuan
Famous Disney characters could be found at the century-old Zhangyuan Garden!

In an exhibition presented by art venue Artelli and Japanese artist Satoru Koizumi, large installations of popular Disney characters such as Little Green Men, Lotso, Tigger and Chip 'n' Dale were placed in Zhangyuan, one of Shanghai's best-preserved shikumen (stone-gate) neighborhoods that has been turned into a posh and stylish commercial and cultural landmark.
Children's Day Celebration
A variety of activities were held at the CWI (China Welfare Institute) Children's Palace in celebration of the International Children's Day on June 1.

The district's police took part in various games such as teaching children how to identify fraud and protect themselves in daily life.
Traditional Chinese games such as touhu (arrow-throwing) and ring-toss were also popular among children.
'Baby House'
A special event that encouraged more engagement of fathers in childcare has been held in celebration of the opening of the fifth "Baby House" in the Jiangning Road Subdistrict.

The new site in the Jiangjiaxiang community is known as the city's first "family nourishing-style Baby House" for putting an emphasis on the father's role in childcare.
According to the subdistrict, its "Baby House" service has extended to local expats and quite a few of them have used the service, though only Chinese language service is available.
"Baby House" is a citywide pilot project that offers daycare services for children below three years in neighborhoods, commercial and business complexes.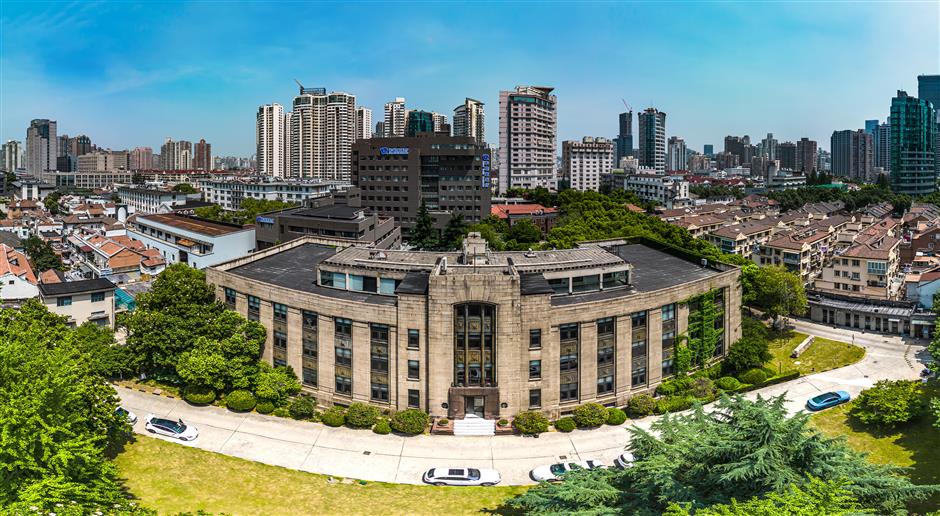 Henry Lester Institute for Medical Research

Renovation of the century-old Henry Lester Institute for Medical Research on 1314 Beijing Road W. will soon start, according to the district's culture authorities.

Completed in 1933, the institute was donated and founded by British tycoon Henry Lester (1840–1926), one of the richest merchants in Shanghai. He left several architectural legacies like the Henry Lester Institute of Technical Education and the Sincere Company building.
Xiao Mingliang
New Archive
The New Jing'an Archive was unveiled on June 6.

On 169 Lingshi Road, it occupies more than 10 floors. Notably, a "special warehouse" stores more than 3,600 files with special values which could be dated back to the Spring and Autumn Period (770-476 BC) more than 2,000 years ago.
Source: SHINE Editor: Cao Qian Special Reports