The area around the Changshu Road Station is full of "Old Shanghai." Century-old lanes are dotted with Western-style houses and villas that once housed famous writers, actors, artists and dignitaries. Many of the residences are still occupied.
Guanghua Lane on Julu Road has one villa hiding inside the lane. The salmon-colored brick house was the former residence of actress Hu Die (1908-89). She lived there for a year in 1932 before getting married and moving elsewhere. Her fame at the time was enough to attract fans to pay a visit. The house has been redecorated by its current owner, and its look has changed a lot.
A 15-minute walk from the station takes you to the former residence of Ba Jin on Wukang Road. The writer, one of the most significant literary figures of modern China, lived there for more than 40 years until his death in 2005. He was a master of chronicling changes in society in the early 20th century.
A decade ago, Ba's family modified the house into a small museum housing the writer's books, letters, papers and household furnishings. Trees and flowers planted by Ba still grow in the garden outside.
It's a pity that the museum doesn't allow photography inside.
Other notable former residences in the area include the homes of educator Cai Yuanpei (1868-1940) and journalist and writer Ke Ling (1909-2000). Some of the homes are open to the public.
Former residence of Hu Die
Address: No 13, 786 Julu Rd
Former residence of Ba Jin
Address: 113 Wukang Rd
Former residence of Cai Yuanpei
Address: No. 16, 303 Huashan Rd
Former residence of Ke Ling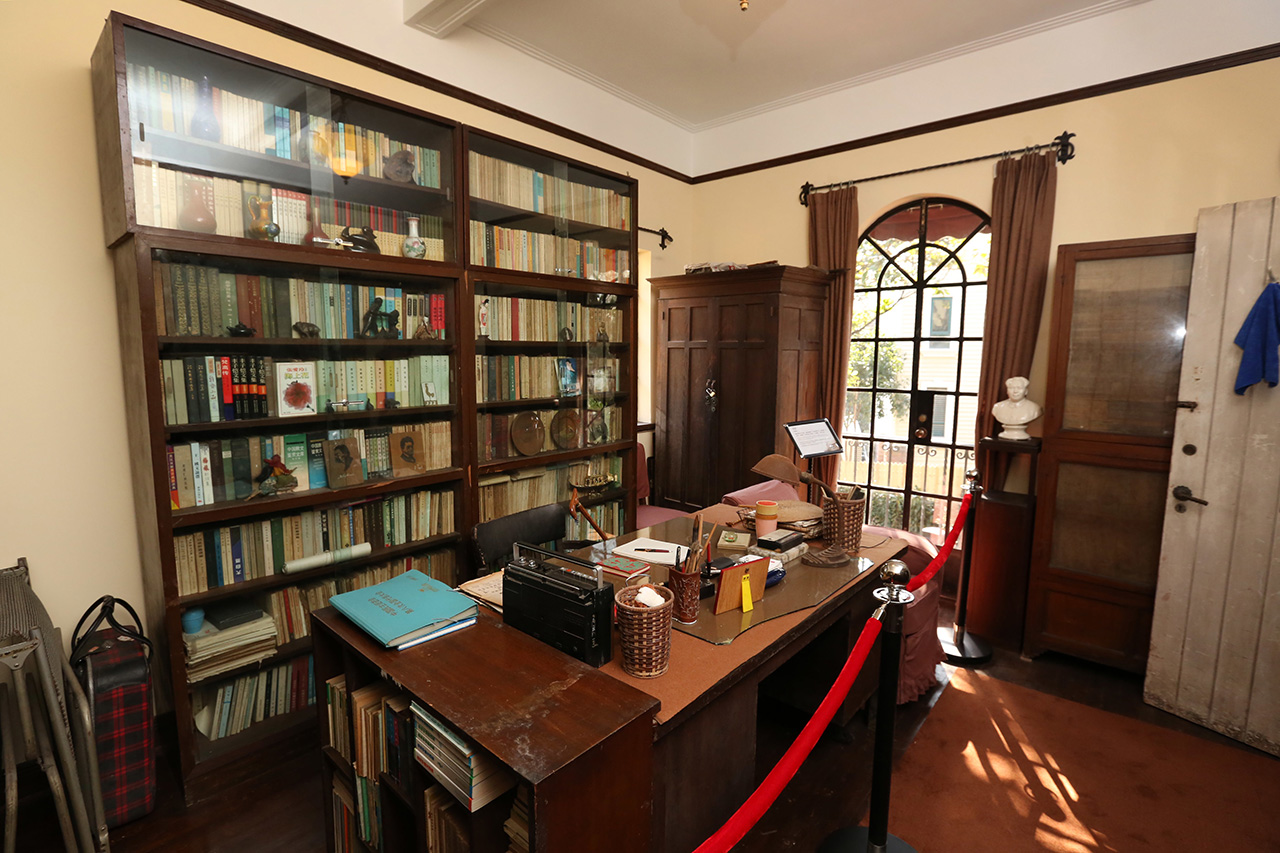 Address: Room 203, 147 Fuxing Rd W.
Where to grab a bite nearby:
Changshu Road Station lies in one of the busiest areas of Shanghai, providing endless choices for dining — from Chinese, Japanese and French cuisine to Italian and even Turkish.
One of the most highly praised eateries serving traditional Shanghai cuisine is Maodou Ayi Restaurant. Located in a villa near the station, the 20-year-old restaurant has never changed the traditional flavor of its dishes. A prized specialty is smoked fish. Using silver pout, a member of the cod family, instead of traditional black carp, the restaurant gives the smoked fish an authentic Shanghai flavor with a more tender texture and more delicate taste.
Address: 115 Changshu Rd