Jinhai Lake, popularly called the "Shanghai Fish" because its shape on a map resembles a giant koi carp jumping out of water, is the largest artificial lake in the city.
It was designed by Larry Ziebarth, who is perhaps best known as the master planner of The Palm artificial islands in Dubai.
A park around the lake with greenery and vast seas of flowers is under construction. When completed, it's expected to become a new landmark and a popular weekend excursion destination.
The Fengxian Museum, located near the "head" of the koi, just opened to the public last month.
The first exhibition focuses on the reign of Yongzheng Emperor (1678-1735) during the Qing Dynasty (1644-1912). Exhibits from the Palace Museum in Beijing are displayed to show the politics, economy and culture during one of the last glorious eras of Chinese dynasties.
It's a fitting debut. Fengxian is related to Yongzheng's reign by virtue of a seawall the emperor ordered to be built there. Its remnants can still be seen today in Fengxian.
Relics on display in the exhibition include imperial seals, the emperor's dragon robe, artifacts used in the Forbidden City, and painting and calligraphy favored by the royal family.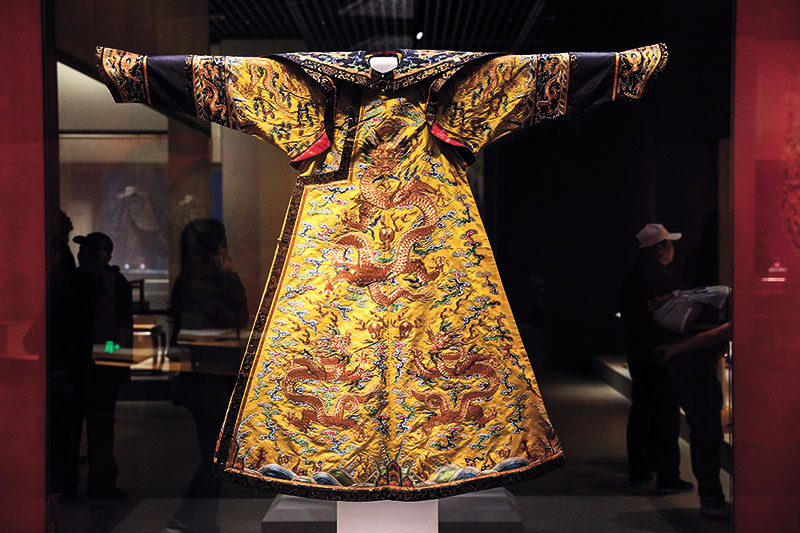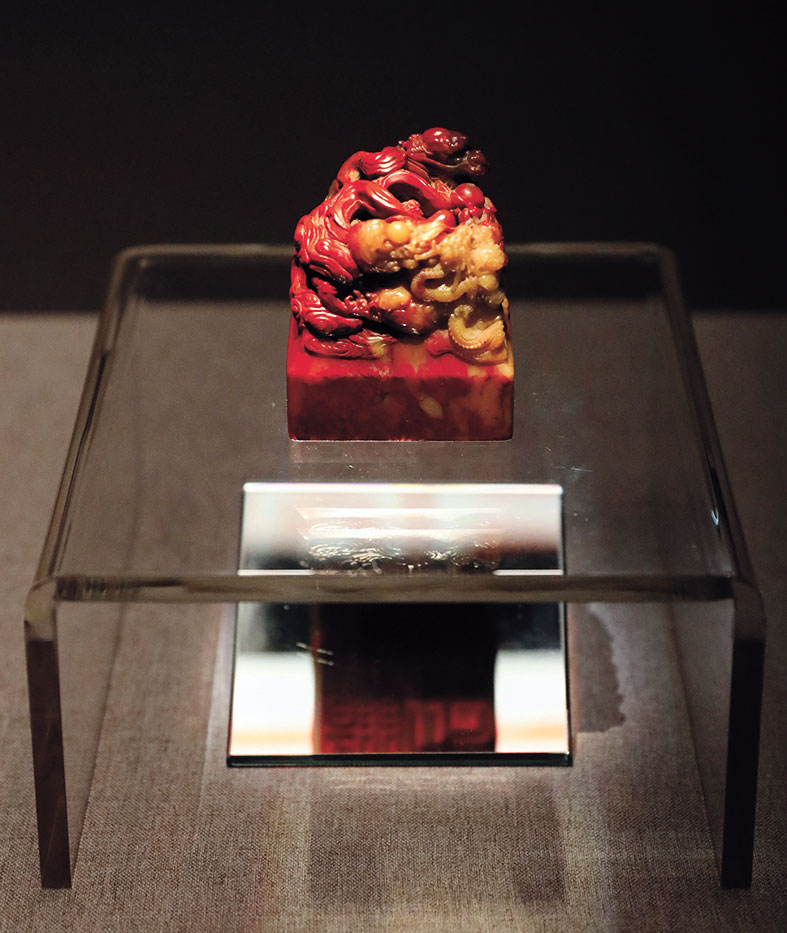 The exhibition will run through August. Visitors need to make appointments in advance on the museum's official website: www.fxbwg.cn.
For many visitors, the museum building itself is probably the main reason for enduring a 90-mimute Metro ride from downtown to the new town of Fengxian.
Designed by award-winning Japanese architect Sou Fujimoto, the building looks like three ovals linked in the middle. From above, it resembles a cloverleaf on the lake.
When the park is completed, the whole area is expected to be a comprehensive entertainment and business zone that includes water activities, shopping malls, camping sites and yacht clubs.
Address: 333 Hupan Rd
Where to grab a bite nearby:
Qiyun Mansion is believed to be the best Shanghai cuisine restaurant in the Fengxian District. The restaurant feels like a private lounge, with every dining room enjoying privacy and personalized service.
Traditional Shanghai dishes, such as braised pork in soy sauce and smoked fish, are the most popular on the menu. More creative dishes, such as foie gras rolls, have received mixed comments. The most popular dish is the Southeast Asian-style curried shrimp. Some patrons say that it is so delicious they want to lick the bowls clean.
Address: 18, Lane 99, Defeng Road, Nanqiao Town