Coffee and liquor tie-in has a sweet taste, but what's next
15:01 UTC+8, 2023-09-10
0
The buzz over the Luckin latte using Moutai liquor hasn't waned, with many ongoing discussions about how to tap into customers' enthusiasm for new flavors.
15:01 UTC+8, 2023-09-10
0
The buzz over the Luckin latte using Moutai liquor hasn't waned, with many ongoing discussions about how to tap into customers' enthusiasm for new flavors, and also the implications and lessons for food and beverage innovation.
It's much more popular than just a new-flavored coffee.

Compared with the fresh coconut latte, one of Luckin's most popular drink previously that was sold an average 400,000 cups daily, the latte flavor using Kweichow Moutai-flavored distilled milk easily surpassed that number by tenfold.
Priced at 19 yuan (US$2.62) in Luckin stores and online delivery, the Moutai latte sold 5.42 million cups on its launch day last week.

Although some called the flavor just plain chocolate-touched latte, it did prove to be a sweeping business success generating more than 100 million yuan of sales in just one day. With the expected replenish of more Moutai liquor, the campaign is destined to be a record-breaking one in many aspects.
Imaginechina
Market watchers said it was a textbook case which not only involves marketing stunts, but a long-term strategy, carefully-designed tactics, thorough preparation for the supply chain, and detailed implementation.

It's certainly a win-win situation where both parties are eyeing long term strategy instead of a short-term buzz.
Kweichow Moutai, with the general version costing around 3,000 yuan for a 500ml bottle at most retail stores, is best known for its scarcity especially at premium dining and gifting occasions. It has now becomes more familiar and recognized as trendy and stylish by youngsters.
It's ambition to become stylish and stay close to daily consumption was evident after its tie-up with Mengniu Dairy for liquor-flavored ice cream was launched last year.
For Luckin, it also consolidated its leading position as an innovative coffee brand with easily accessible and reasonable price, along with the suitable taste.
The coffee chain runs 10,836 outlets on the Chinese mainland, according to its second-quarter fiscal report, almost double the number of Starbucks stores.
In addition to frequent buyers, it also attracted newcomers and might have well turned one-time visitors into long-term loyal customers.
Some call it a classic "lipstick effect" which gives consumer the chance to get affordable luxury, having the feeling of riding on the latest wave.
Indeed, some customers complained they have to wait hours for delivery and also missing coffee cup holders, but most regard the spending would not be something regretful for a sip of exceptional taste.
Imaginechina
It's not the first time beverage vendors have tied up with liquor brands, but the high exposure on social media and spontaneous discussions by the mass audience still surprised many.

Manner's tie-up with the bourbon whisky brand Jim Bean also plays into the idea of coffee lover's taste for afterwork leisure demands.
In August, Chinese milk tea leader Naixue worked with domestic liquor brand Luzhou Laojiao to roll out its new gifting package and online games.
More than 40 tie-up coffee drinks and 60 cross-over tea drinks have been offered in the first half this year, according to a report by market and data consultancy Quest Mobile.
It's hardly possible for other beverage vendors to match the level of success even with similar recipe. The idea of "alcoholic coffee" might not be intriguing for customers anymore.
At the very least, Moutai and Luckin respond to most consumers' sentiment: curiosity, and the contradictory association of two iconic flavors.
Coffee enthusiasts and liquor aficionados might not be the same group of people, but both are curious of how it would taste, generating significant excitement and anticipation even before the actual product launch.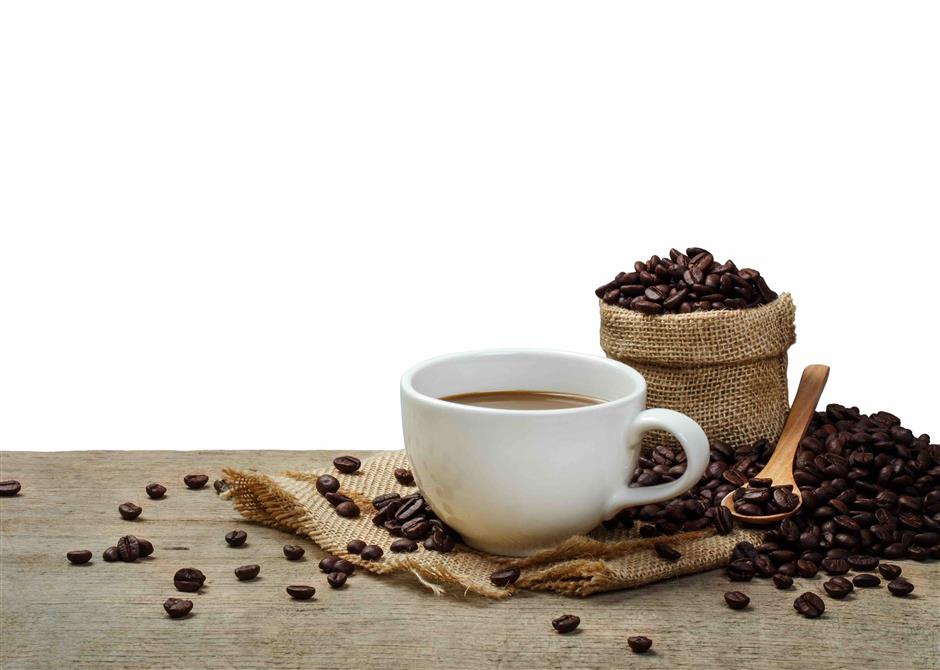 HelloRF
This also opens up the horizon for both home and foreign drink or snack vendors, allowing for more imagination for future collaborations that blend different flavors and cultural elements together.
Drinks from specialist coffee and tea shops are expected to enjoy exponential growth in the coming years and gives much imagination when different elements converge into new tastes.
Euromonitor International expects combined annual sales value at specialist coffee and tea shops such as Starbucks, Luckin, Tim Hortons as well as Heytea and Naixue to more than double to 283 billion yuan by 2027 from around 120 billion yuan in 2023.
But not all remain positive regarding the long term perspective for the overall beverage sector.
Nash Feng, vice president of Ries Positioning Strategy & Consulting China, pointed out Moutai has made its brand image and the elite liquor taste wildly accessible to the mass audience, and that might become an issue to retain its premium status.
From the sales perspective Moutai has not gained tangible business income and it might risk not being regarded as scarce and luxurious anymore after it's put into millions of cups of coffee, he noted.
Although such successful outcome would be unparalleled for later comers, the discussions are likely to go on and leaving much food for thought.
Source: SHINE Editor: Wang Xiang Special Reports