Pudong launches six travel routes for Chinese New Year
17:27 UTC+8, 2023-01-18
0
Shanghai's Pudong, a pioneer in reform and opening-up, has launched six travel routes for visitors to play around the new area in the Chinese New Year.
17:27 UTC+8, 2023-01-18
0
Ti Gong
Pudong has launched six routes for sightseeing in the Year of the Rabbit. A pioneer in reform and opening-up, Pudong is not only a haven for entrepreneurship but also worth exploring as a fascinating travel destination.
Ti Gong
Ti Gong
The most beautiful skyline
Shanghai Tower - Jin Mao Tower - Oriental Pearl TV Tower - Pudong Art Museum - International Conference Center


An outstanding building is a landmark of an era. Today's Lujiazui "four-piece set" (Shanghai Tower, Shanghai World Financial Center, Jin Mao Tower and Oriental Pearl TV Tower) has become a symbol of reform and opening-up in Pudong and even China.
Standing at the peak of the 632-meter Shanghai Tower, you can feel the most beautiful skyline in Shanghai and overlook landmark buildings.
The Pudong Art Museum next to it perfectly combines architecture and art as visitors marvel at the charm of international financial city, and can also check in the most beautiful shooting spot of the Oriental Pearl TV Tower.
Good deal: The Pudong Art Museum launched a special offer for medical workers, in appreciation of their great contributions during the pandemic. Medical workers can enjoy a 20 percent discount on tickets with their work certificates.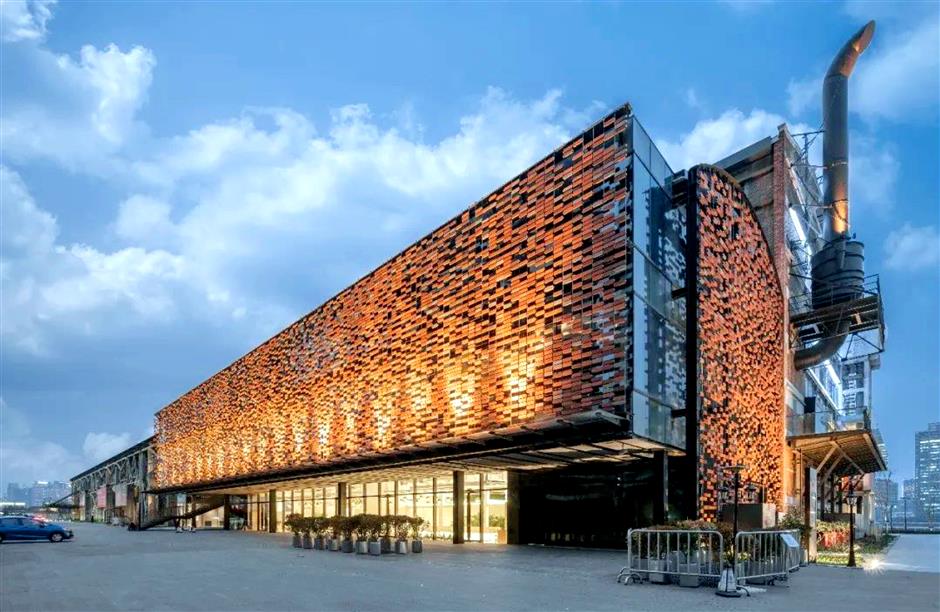 Ti Gong
Ti Gong
East bank walk
Silo Art Center - Wangjiangyi - Shipyard 1862 - No. 1 Sports Center (Zou Shiming Fight Fitness Center) - Yicang Art Museum


The formerly largest grain silo in Asia has been turned into an art center. The shipyard along the Huangpu riverside has a history of 160 years.
On the 22-kilometer shoreline on the east bank of the Huangpu River, there is a riverside post station (Wangjiangyi) every kilometer.
There is also the No. 1 Sports Center, known as "the most beautiful boxing hall in China," with a comprehensive training center, which provides a good place for teenagers to exercise.
The Yicang Art Museum has also transformed from a former "industrial rust belt" into a "life show belt." Pudong has truly implemented the important concept of "people's city by the people and for the people."
Ti Gong
Ti Gong
Global fashion center
Taikoo Li Qiantan - Mercedes-Benz Arena - Shanghai International Finance Center - Shipyard 1862 - L+Mall Lujiazui Center - Bicester Village Shanghai - Florentia Village


Enjoy global fashion in Pudong, which has the largest sales volume in the city. There are about 250 high-quality retail stores in Taikoo Li Qiantan while more than 50 brands have made their debut in Pudong.
The Mercedes-Benz Arena has an 18,000-seat main venue, as well as music clubs, cinemas, ice rinks, restaurants and retail areas.
It integrates performance, art display and fashion entertainment, and has become a new landmark of Shanghai's cultural and entertainment.
The Shipyard 1862's "launch platform" along the riverside hosted the first show, launch and exhibition of well-known brands at home and abroad.
The Lafayette department store has settled in L+Mall, which boasts all kinds of fashion brands. The Bicester Village Shanghai and Florentia Village in the international tourist resort area can also meet your shopping demand.
Ti Gong
Ti Gong
Best vacations for kids
Shanghai Ocean Aquarium - Expo Culture Park - Shanghai Disney Resort - Lavender Park - Haichang Ocean Park - Shanghai Planetarium


The Shanghai Ocean Aquarium exhibits more than 450 species, 12,000 rare fish and endangered rare creatures.
The Expo Cultural Park, adjacent to the Huangpu River, will create the largest riverside green space in Shanghai's downtown in the future, as well as a garden in the park with unique characteristics of Jiangnan (regions to the south of the lower reaches of the Yangtze River) garden.
Everyone has a place of eternal dreams in their hearts, so Shanghai Disney Resort is a perfect place to make your dreams come true.
You can ride around the Wishing Star Lake, and watch a fireworks show in the evening while strolling in Disneytown.
Haichang Ocean Park beside Dishui Lake is another popular option for family outing. It has five marine culture areas and marine theme resort hotels.
The Shanghai Planetarium forms a "celestial orbit" with a beautiful spiral shape.
Good deal: Shanghai Haichang Ocean Park has offered discounted tickets for people born in the Year of the Rabbit, priced at 99/129 yuan (US$15-19).
Ti Gong
Ti Gong
Arts and humanities
Shanghai Wu Changshuo Memorial Hall - Baoku Jiangxin Museum - Half-acre Garden - Duoyun Bookstore (Shanghai Tower) - Pudong Art Museum - China Art Museum - Shanghai Oriental Art Center


On the 38th floor of the Shanghai Tower, the Baoku Jiangxin Museum is a "museum in the museum," which is the core part of the national 3A tourist attraction Baoku Jiangxin Art Center. The Half-acre Garden next to it can be called the "Hanging Garden."
The flagship store of Duoyun Books on the 52nd floor of the Shanghai Tower building is like a secluded "landscape and secret garden." It is not only a bookstore, but also provides services such as exhibitions and lectures.
The "Wonderful Land: Collection Exhibition of the National Archeological Museum of Naples" is on display at the Pudong Art Museum.
As the never-ending art palace of the Shanghai World Expo, the 10th anniversary of the China Art Museum will launch the annual exhibition of "What is Shanghai Style."
The Shanghai Oriental Art Center is one of the landmark cultural facilities in the city. It looks like a "phalaenopsis" and has facilities such as a concert hall, an exhibition hall and an opera hall.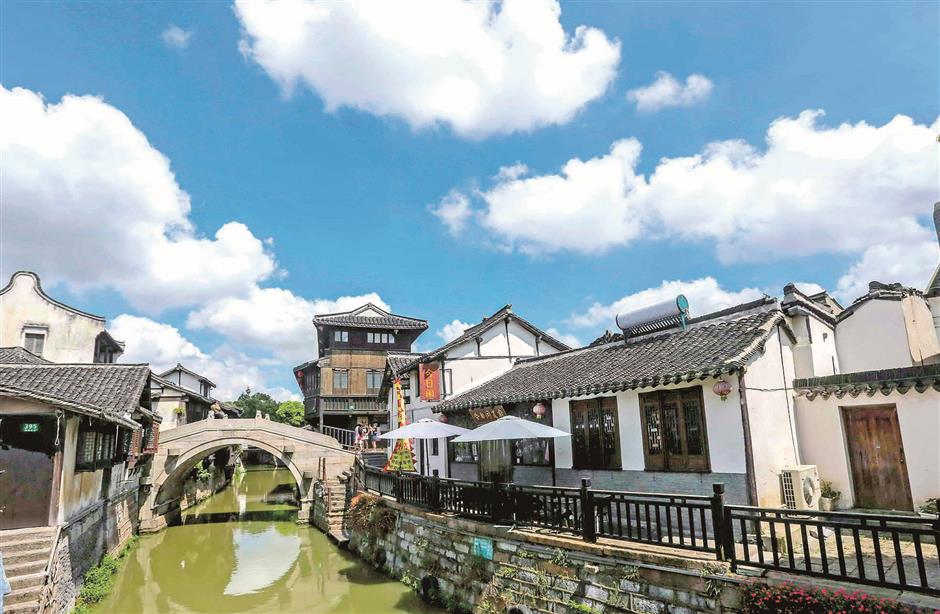 Ti Gong
Ti Gong
Ancient town and cultural heritage
Gaoqiao Old Street - Chuansha Ancient Town - Neishidi - Sanlintang Old Street - Fu Lei's Former Residence - Xinchang Ancient Town


Listen to the legend of Jiangnan and learn about the humanities of the ancient town. The ancient town of Chuansha has a history of about 450 years. In the east of Shanghai, with magnificent rivers and beautiful waters, fertile land and abundant production, it is known as "the root of Pudong's history and culture."
Neishidi is a famous house in Jiangnan inhabited by celebrities. Soong Ching Ling, Huang Yanpei, Huang Zi, Hu Shi, Huang Zufang and other celebrities have lived here.
In Pudong, old streets seem to be the veins of a city with a history of thousands of years.
You can visit Gaoqiao Old Street, Sanlintang Old Street, and the hometown of famous translator and educator Fu Lei to feel the influence of Fu's culture.
Xinchang Ancient Town, a typicial Jiangnan watertown, together with 10 ancient towns in the Yangtze River Delta region, have been declared as world cultural heritage, which is a vivid practice of high-quality integrated development of the Yangtze River Delta region.
Source: SHINE Editor: Su Yanxian Special Reports