Pretty in pink perfect with sticky rice cakes
19:12 UTC+8, 2018-02-09
0
When considering wine pairing the most important characteristic of niangao is the sticky texture.
19:12 UTC+8, 2018-02-09
0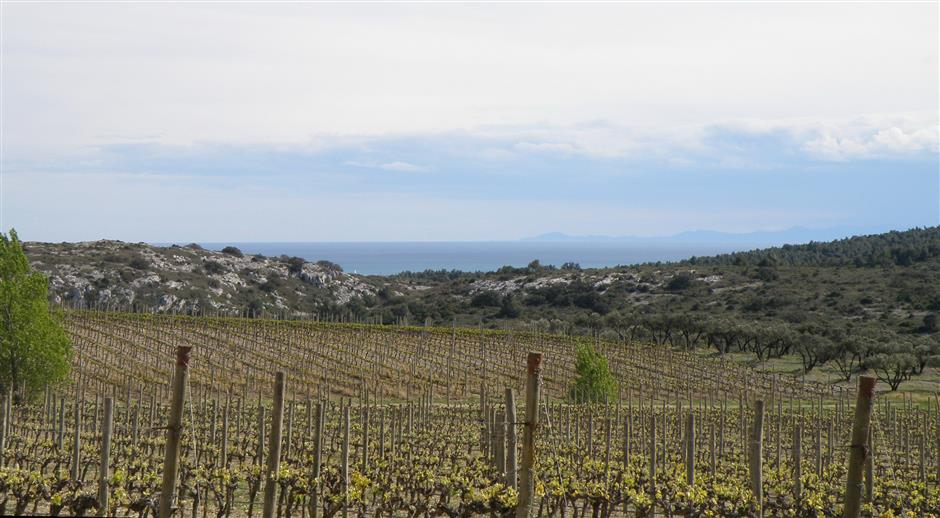 The Chinese New Year holiday is upon us and that means it's time for niangao, Chinese rice cakes. These treats are especially popular during the festivities. Their name literally means "year cake" and is also a homonym for "higher year." Therefore, these glutinous rice cakes are considered fortuitous.
When considering wine pairing the most important characteristic of niangao is the sticky texture. Because the glutinous rice is neutral in flavor, another determinative factor in wine pairing is the level of sweetness or savoriness. Fret not, I have a wine solution that works well with both moderately sweet and savory niangao. All you have to do is think French pink.
Rose wines
The south of France offers some of the world's most resplendent colors, aromas and tastes. Lush fields of lavender, wild herbs and flowers cover the rolling hills. Perhaps the most amazing is that you can experience many of these sensations in a glass of the region's rose wine.
The French style of rose is lighter in color and subtler than Spanish and most new world versions. Typically, Provence, Southern Rhone and Languedoc roses are made from a blend of two or more varieties of Grenache, Carignan, Cinsaut, Mourvedre and Syrah and are bracingly dry with resplendent aromas and flavors of yellow and red fruit with plenty of herbaceous and floral qualities. Overall, the delicate fruit, floral, herb and dry qualities of southern French rose wines make them fine companions to niangao. The wines not only highlight the restrained flavors of the glutinous rice but also embellish the other ingredients and facilitate digestion.
A trio of my favorite French rose wines that are easy to find in Shanghai are from the producer Chateau Mourgues du Gres in the Costieres di Nimes appellation of the southern Rhone Valley. Owner Francois Collard is one of France's most talented winemakers, who spent many of his formative years making wines at Chateau Lafite Rothschild. His Chateau La Tour de Beraud, Fleur d'Eglantine and Galets Roses are all very balanced, hand-crafted wines that are reasonably priced. Another fine choice from the southern Rhone is the Tavel Rose from a good producer like Guigal or Chapoutier.
The rose wines of neighboring Languedoc and Roussillon represent some of the best values in the south of France. The Skalli Grenache Rose is a perfect example offering enticing red fruit, white flowers and overtones of herbs all for a modest price tag. Skalli also has a rose from Provence, the Cotes de Provence that's a bargain. The Chateau Gassier is another good value and floral roses from Provence. Pricier but well worth trying are the roses of Domain Ott.
Despite all of their wonderful qualities, there is one risk when purchasing rose wines from the south of France, they don't travel or age particularly well. Therefore, I strongly advise consumers to buy rose wines only from recent vintages. As a rule, keep to wines no older than three to four years. These wines also perform best when served nicely chilled, about 6-8 Celsius.
Southern French pink sparklers also make fine companions to niangao. The Antech family have been making some of Limoux's finest sparkling wines for six generations. And let us not forget that Limoux is the birthplace or traditional method, sometimes referred to as Champagne method, sparkling wines.
Source: SHINE Editor: Fu Rong Special Reports