Toys and cartoons seen as representation of reality
21:41 UTC+8, 2023-03-24
0
China's young people are getting emotional support and social connections from toys and cartoon IPs.
21:41 UTC+8, 2023-03-24
0
Toys and cartoons are becoming a reflection of the real world, providing emotional support and social connections to China's new generation.
When we're chatting on WeChat, the emoji of "Xiaoliu Duck (小刘鸭)" and "Xiaolan (Little Blue 小蓝) and His Friends" keep popping up.
Xiaoliu Duck represents author Liu Ayuan's life as a simple office worker who enjoys fine food but despises working long hours.
With adorable poses, the duck adds a lot of meanings to office life, such as "someone is giving snacks, he is coming near."
There is also an English version for multinational company employees.
The Xiaoliu Duck emoji has been downloaded over 240 million times on WeChat and used over 15 billion times.
Weibo
Xiaolan's favorite pastime is "Today is another day, I don't want to work."
The comic "Xiaolan and His Friends" depicts the daily lives of four young men and a kitten in college and the office. It's funny, warm and healing, reflecting the attitudes of today's youth. The characters are all dagongren (workers 打工人) who always have a witty response to their boss.
Weibo
In Tmall, a leading online shopping platform, market values of IP derivatives amount to 10 billion yuan, according to Tmall New Life Research Institute's March report. For the first time, "Xiaoliu Duck" and "Xiaolan" toys and products make up over half of the sales.
The duck and Xiaolan reminded many Weibo users of themselves.
"I felt the same when someone sent me the Xiaoliu Duck emoji during stressful work. It improves communication and reduces conflicts," ad agency employee Elaine told Shanghai Daily.
Both adults and children need toys to relieve stress and release emotions. For children, toys are not just pastime, but their companions.
The LEGO Group found that nearly 90 percent of Chinese kids want toys with complex emotions to better reflect real life.
According to a LEGO report, 85 percent of Chinese kids think there are too few toy characters that reflect their real lives; 94 percent want more toys and characters like themselves; and 93 percent think it's good to have friends who can teach you different things.
LEGO released new characters in Shanghai to suit a new generation of children with different needs and aspirations.
Autumn is one such girl. Despite being born with one arm, she is optimistic. She volunteers at a dog shelter. The toys include a wheelchair-bound dog. Olly, a fashion blogger, and Zac, a sportsman, are her friends. They live in Lego-built Heartlake City.
While making friends, they explore and overcome challenges, obstacles and differences.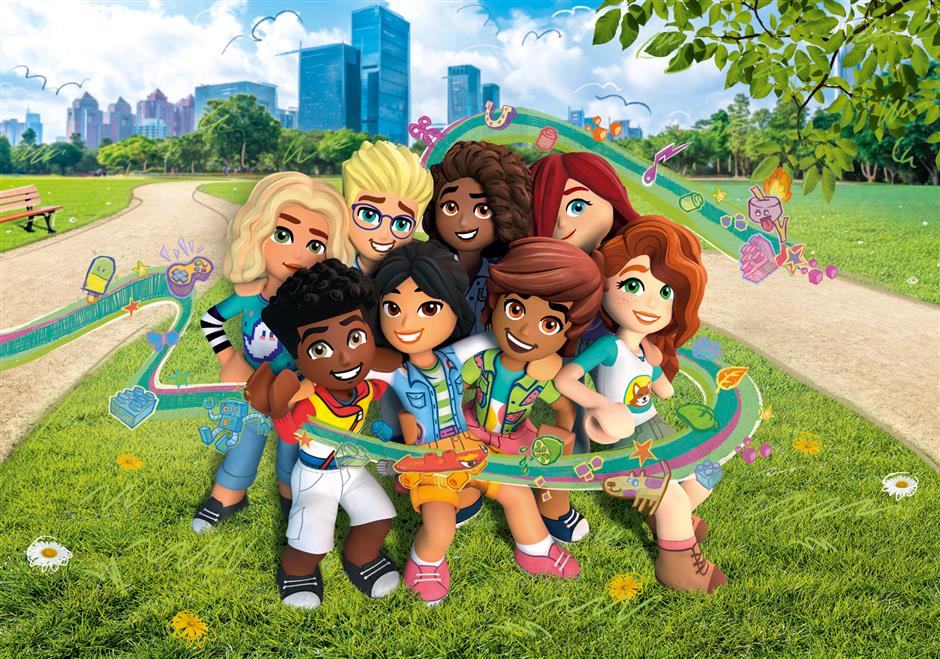 Yan Feng, a Fudan University professor and father of an autistic child, supported giving kids the chance to recognize, accept and discover new friends in the toy world. Characters that portray different emotions, he says, will help children understand their friends more in the real world and will let them know that others feel the same way.

"Autistic children frequently struggle with social communication. In reality, they crave family affection and friendship. Toys that better reflect real-world emotions will aid in the development of better relationships in the future," he said.
"In our research, we have found that children who are good at understanding differences and embracing diversity have a better playing experience. They are also better at developing good interpersonal relationships, resolving various conflicts, and forming deep emotional connections in their social relationships," said Fan Jieqiong, an associate professor at East China Normal University.
Source: SHINE Editor: Liu Qi Special Reports