Jiande upgrades tourism experience
09:00 UTC+8, 2019-11-28
0
Jiande, with a history of more than 1,800 years, still attracts flocks of tourists by virtue of its well-preserved ancient defensive walls  and architecture.
09:00 UTC+8, 2019-11-28
0
Jiande, with a history of more than 1,800 years, still attracts flocks of tourists by virtue of its well-preserved ancient defensive walls and architecture.
Lying 108 kilometers southwest of Hangzhou, it was called Meicheng in ancient times. Meicheng literally means "plum blossom city" in Chinese. It was named so because its layout was designed into the shape of a plum blossom.
During this year's weeklong National Day holiday, the number of visitors to Jiande reached 100,000, a substantial increase from the previous year. This is considered an encouraging result of the environment-upgrading project launched by local authorities.
In efforts to promote the local environment and further boost tourism, the Jiande government has been giving its towns a facelift since 2016, including improving sanitation facilities, removing illegal buildings, paving roads and building parking lots.
By the end of July, 15 towns in Jiande had completed upgrading. Among them, Meicheng, Qiantan, Shouchang, Datong and Xiaya towns were officially listed as demonstration examples for the environment-upgrading project in Zhejiang Province. The Zhejiang government hopes that other cities and counties could draw lessons from these towns.
In the past three years, 71 new public toilets were constructed, 13 wet markets were renovated, 14 new gardens and parks were built and 64 parking lots were added to the towns.
In a bid to develop Jiande into a place where travelers can indulge themselves in rich cultural, historical and natural splendors, local authorities have made various upgrading plans in line with each town's characteristics.
In Meicheng Town, six universities and institutes, including Tongji University, Tsinghua University and Waseda University, carried out the planning and design work.
Old wells, pavilions, temples, folk houses, stone bridges and archways are further protected to revive the vintage ambiance of the town. The former residences of local notables have been renovated to attract aficionados of history. Time-honored brands and outlets have been rejuvenated to attract younger visitors.
As for Shouchang Town, the local government has focused the development of tourism industry on its natural environment.
The town is famous for its hot spring, which is the only natural sulphur spring in Zhejiang Province. After years of marketing, local spring resorts have become popular weekend getaways for people from neighboring cities in winter.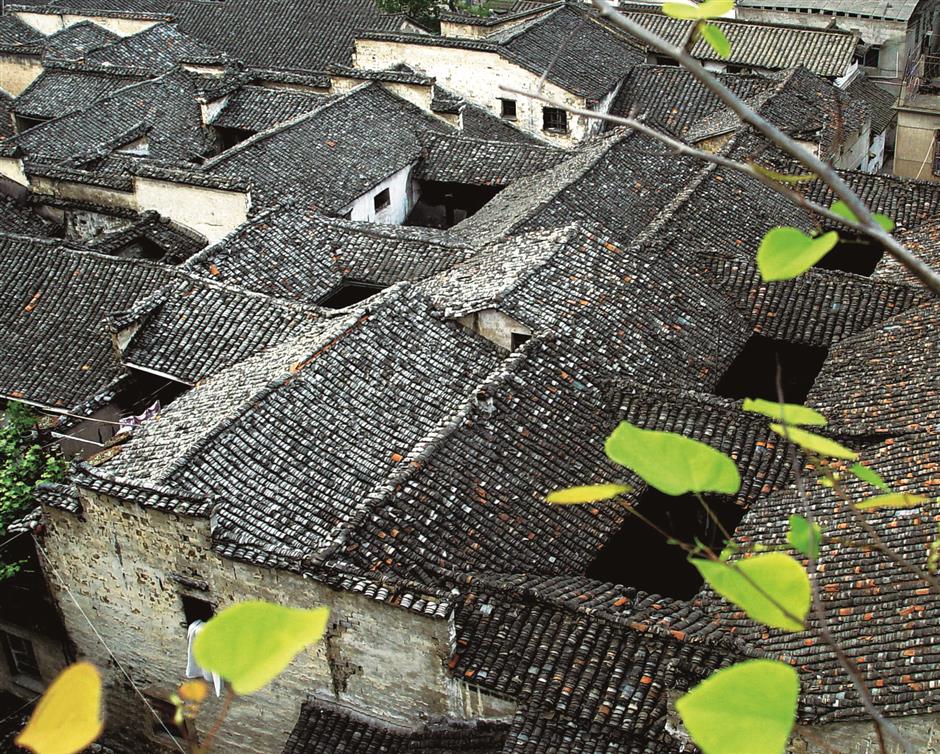 Another attraction of the town is its nanmu forest, which is believed to be one of the oldest forests of this type in Asia. Nanmu is a type of tree that has been used in China for building boats, architectural woodwork and wooden craft. The expansive natural vistas have turned the area into a favorite among local hikers and outdoor adventurers.
Yangcunqiao Town is developing a leisure industry that combines guesthouses with strawberry-picking.
The favorable climate means strawberries grown in Jiande are sweet and succulent. Late winter and early spring are prime seasons to pick strawberries. Visitors can pick strawberries with prices ranging from 20 yuan (US$2.85) to 30 yuan per 500 grams. There are numerous strawberry patches to choose from in the town. In addition, local guesthouses offer delicious food and homey accommodation.
Jiande is at the confluence of the Xin'an River, Fuchun River and Lanjiang River, the upstream, midstream and a tributary of Qiantang River.
In 1957, construction of a new water conservancy project, the Xin'anjiang Hydropower Station, was started in Jiande on the Xin'an River. It is the first such hydropower station independently designed and built in China and provides electricity for the east China regions.
In a bid to take advantage of abundant water resources, the Jiande government built a 20-kilometer-long promenade along the watercourses, which is expected to be a new attraction of the county.
The promenade connects creeks, rivers, wetlands, as well as noted historical sites. It is also part of the protection project of the Xin'an River.
Source: SHINE Editor: Su Yanxian Special Reports