A year of change as hospitality redefines itself
09:00 UTC+8, 2017-11-27
0
The Chinese hospitality market in 2017 has been one of changes, uncertainties and opportunities as the global industry reinvents itself for increasingly demanding consumers.
09:00 UTC+8, 2017-11-27
0
The year 2017 has been full of changes, uncertainties and opportunities in the booming hospitality industry. And hotels are redefining themselves as their customers demand more.
The closure of the Jing'an Hilton Shanghai several months ago marked the end of an era — it was the first of the generation of five-star hotels in China that opened in the 1990s.
But its rooms and services, despite their high standards, could not satisfy the new generation of Chinese consumers.
Currently, more than half domestic travelers are millennials, according to GfK Surveys, a market research group.
"They are becoming richer, more mature, looking for tailor-made travel experiences and want an adventure in undiscovered areas," said Stephen Ho, CEO for China of Marriott International, the world's biggest hotel chain.
Established hospitality brands are merging and expanding to become more competitive, and new hotels and brands are opening up to meet the needs of a new generation of travelers.
The new era features "urban therapy hotels," said Vincent Wang, hotel columnist and co-founder of Key and Fork Travel, a company offering luxury travel services.
Such hotels minimize the traditional business ambience, offering guests a space to escape their daily routine and pressures.
"The Puli Hotel and Spa Shanghai is a typical example. A spacious bathroom is a must have," said Wang.
These hotels are trying to provide service focusing on bringing guests a unique personal experience, especially giving them a sense of the local community.
"More hotels in Shanghai's city center offer guests a cycling or walking tour or a stroll around the former French concession area," said Wang.
Four Seasons Hotel Shanghai offers a shikumen (stone-gate houses) photography tour giving guests access to local residents, hearing their unique Shanghai stories.
Shikumen is Shanghai's distinctive communal lane housing combining Chinese and Western architecture.
At the same time, the rising "bed and breakfast" industry is also trying to grab market share.
Shanghai Daily looks at five key developments in the hospitality sector.
1. Declining trust in brand
Five-star chains, once the gold standard of reliable and uniform quality and service, have lost trust.

Lanmei Test, an organization claiming to be independent, released a video on WeChat in September raising concerns about hygiene in big hotels.
It said hotels including W Hotel Beijing, InterContinental Beijing Sanlitun, Hilton Beijing, Beijing JW Marriott Hotel and Shangri-La Hotel Beijing, did not always change sheets between guests, and bathtubs and toilet seats were not properly cleaned.
The InterContinental, Hilton and JW Marriott also didn't clean glasses used in the bathroom.
Some netizens added some guests used their kettles to clean their underwear. Easy-to-pack sheets and foldable kettles soon became hot selling items online.
"There are at least 10 more hotels to open soon in Shanghai, which will sell rooms at more than 2,000 yuan (US$300) a day. I am not sure if the hotel services can keep up with the expansion," said Vincent Wang.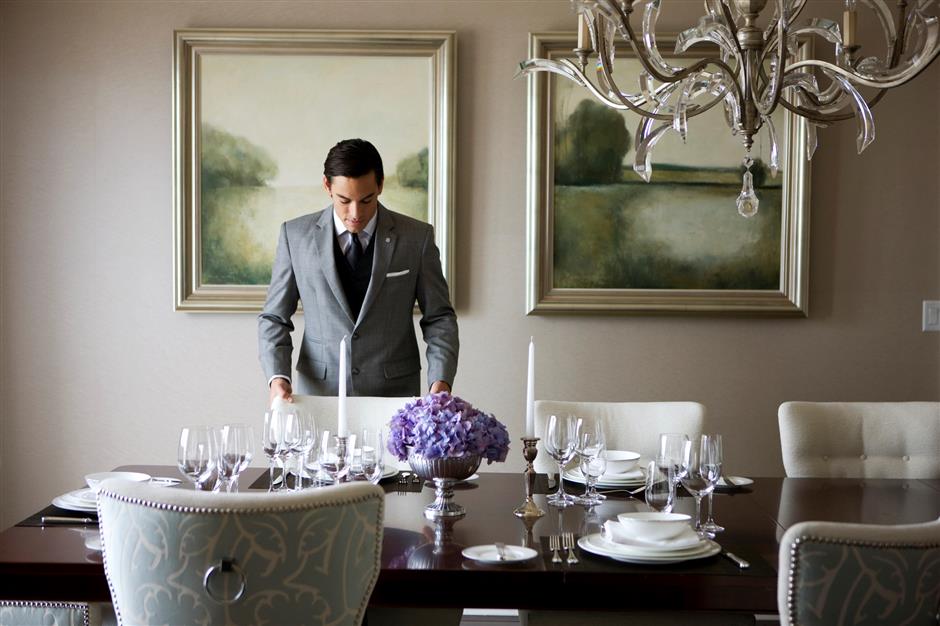 2. Expanding empires
Marriott International, the biggest hotel group in the world after acquiring Starwood Hotels & Resorts Worldwide, continues to expand its empire, establishing a joint venture with Alibaba Group, the world's largest e-commerce platform.

The takeover expands the group's portfolio to more than 6,100 properties and 30 hotel brands spanning 124 countries and regions.
The synergy can save costs and help guests in more destinations enjoy more services, said Stephen Ho, Marriott International's CEO for China.
"We are looking at 80 new properties slated to open their doors this year, which means an average of two hotels a week from now till the end of the year," said Craig Smith, president and managing director for Marriott International Asia Pacific.
Besides international chains, domestic brands are showing their ambition. The closed Jing'an Hilton Shanghai will be reopened as a hotel managed by Shanghai-based Jin Jiang Hotels.
Another Shanghai based Chinese hospitality group, Greenland International Hotel Group, is expanding rapidly.
The group started in 2005, opening hotels with IHG and Marriott as the property owner.
Since 2011, the group has developed into a hotel management company with its own brands — PRIMUS and The QUBE. Most of its hotels are in China, except properties in Sydney, Frankfurt and Los Angeles. The group plans to have more than 100 hotels worldwide by 2020.
3. More new brands
Although the five-star market in first-tier cities is becoming saturated, there are still plenty of newly opened or set to open luxury hotels.

Bulgari is expanding into the hospitality industry, opening its first hotel in China in the heart of Beijing's embassy area in September — its fourth in the world.
The Capella Group, known for its personalized service, also arrived in China in September with its Capella Shanghai, Jian Ye Li. In the former French concession area, Jian Ye Li's the city's only all-villa resort and is in a shikumen estate built in the 1930s.
After the success of Bellagio Las Vegas, Bellagio — "Nothing Short of Unforgettable" — opened its second hotel in Shanghai, near the Bund.
Thailand's Sukhothai group is set to open The Sukhothai Shanghai next March, with its famous Thai hospitality, focusing on details.
And leisure hospitality brands Atlantis and Autograph are also make moving into in China, both choosing Sanya, the hot travel destination at the southern tip of Hainan Island.
4. From staying to traveling
Hotels, especially five-stars are always looking for ways to outdo each other and are no longer satisfied with simply providing accommodation. They are becoming trip organizers, offering their guests unique travel experiences from transportation to destination exploring.

Four Seasons Hotels and Resorts announced in October a deal with NetJets, the world's largest private aviation company, to offer guests more flexibility and unmatched access to destinations around the world.
Their European Discovery itinerary offers a tasting dinner at Michelin three-starred chef Christian Le Squer's private kitchen in Paris. Guests then fly to Florence to enjoy a private tour of the Uffizi Gallery and a small trip to the famous vineyards of Chianti Classico. The tour ends with a meal at one of Milan's most distinctive residences, the home of renowned artist and collector Giampiero Bodino.
In contrast, the Ritz-Carlton is looking towards the sea. The company announced in June that it is building three luxury liners, each accommodating 300 guests. The first voyage will be next year.
The Peninsula Shanghai has also expanded to the water, with its new 14.5-meter yacht sailing on the Huangpu River. Besides giving guests a unique view of the city, the cruise offers a space for dining and private meetings.
5. The rise B&Bs
Bed and breakfasts are increasingly popular as the sector tries to grab a share of a market once dominated by hotels.

The sector is still in its infancy in China, but developing rapidly.
Compared with hotels and resorts, B&Bs usually have better locations due to their smaller size and some are in scenic locations or in century-old historic buildings.
B&Bs also are often also more closely connected with the local community. The owners know the neighborhood intimately and often have a long history of living in the area themselves.
According to Airbnb, the biggest B&B digital platform in the world, China is its fastest growing market as well as its second-fastest growing outbound travel market.
Bookings in China in National Day "Golden Week" holiday this year were nearly triple that of last year.
But the Chinese market is uneven: Most of the properties are in Shanghai, Jiangsu and Zhejiang provinces, according to Vincent Wang of Key and Fork.
The Chinese B&B market distinguishes itself through its hosts, he said.
Source: SHINE Editor: Su Yanxian Special Reports