New Zealand declares national state of emergency in response to Cyclone Gabrielle
09:11 UTC+8, 2023-02-14
0
The New Zealand government declared a National State of Emergency on Tuesday before Cyclone Gabrielle unleashes its full fury.
09:11 UTC+8, 2023-02-14
0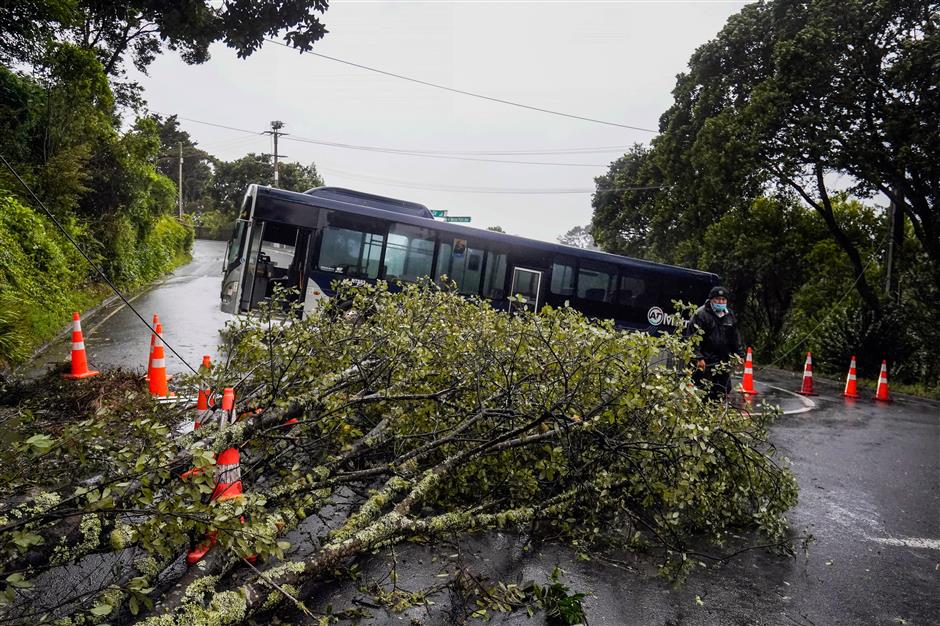 AFP
The New Zealand government declared a National State of Emergency on Tuesday before Cyclone Gabrielle unleashes its full fury.
This is only the third time in New Zealand history that a national state of emergency has been declared.
Emergency preparations have been underway as power outages, flight cancellations, and school closures are seen in six North Island regions including Auckland, New Zealand's largest city.
"This is an unprecedented weather event that is having major impacts across much of the North Island," said Minister for Emergency Management Kieran McAnulty after signing the declaration Tuesday morning.
The declaration will apply to the six regions that already declared a local State of Emergency on Monday.
This declaration will enable the government to support the affected regions, provide additional resources as they are needed, and help set the priorities across the country for the response, McAnulty said.
"A national state of emergency gives the National Controller legal authority to apply resources across the country in support of a national level response," he said.
This is only two weeks after Auckland and the adjacent region Waikato were inundated by record downpours and floods.
The government has asked residents to prepare sandbags to buffer their homes, store food and water, and be ready for necessary evacuations in the coming days. Many sandbag stations have been set up across Auckland overnight, and locals are encouraged to prepare their own sandbags for extreme situations.
New Zealand Prime Minister Chris Hipkins has urged people to "take the severe weather warning seriously" and "stay at home, cancel all unnecessary travels."
The New Zealand government announced an NZ$11.5 million (US$7.25 million) Community Support Package on Monday to help people affected by the recent floods and their preparations to respond to Cyclone Gabrielle.
More than 25,000 people have been supported with food, clothing, shelter, bedding and medication. People have lost their homes and vehicles, families are facing additional challenges getting their children back to school and many families will be facing anxiety and distress from the significant disruption of the floods and impending cyclone, said Minister for Social Development and Employment Carmel Sepuloni.
Monday's package sits alongside a suite of supports that the government has put in place to enhance the emergency response in Auckland.
Source: Xinhua Editor: Wang Qingchu Special Reports