Art museum immortalizes ink-painting master
11:01 UTC+8, 2017-09-28
0
A new art museum will be built in Gubei in Changning District to be named after and exhibit the artworks of the Chinese calligrapher, painter and cartoonist Cheng Shifa.
11:01 UTC+8, 2017-09-28
0
Cheng Shifa, an ink-painting master, left a legacy to the world with his traditional brush portraits of the countryside and village folk.

Now an art museum will be built in Gubei in Changning District to be named after and exhibit the artworks of Cheng.
The calligrapher, painter and cartoonist, who was born in 1921, died 10 years ago.
Cheng is a key name when the art style of the "Shanghai School" is under discussion and he is regarded by many as a principal figure in China's modern art history.
In 2005, in recognition of his outstanding achievement and contribution to Chinese art, Cheng was honored as "People's Artist" by the State Ministry of Culture.
Ti Gong
Construction of the museum started this month and it is scheduled to be opened to the public at the end of 2019.
Occupying an area of 7,120 square meters, the three-story building will be built to the standards of an international art museum. According to Shi Dawei, the president at Shanghai Chinese Painting Academy, "the museum will be an art venue in harmony with its surroundings, infused with quality exhibitions and comfortable environment."
Cheng Shifa was a former president of Shanghai Chinese Painting Academy set up in 1960. In his late years, Cheng donated to the nation nearly 122 precious ink-wash paintings and calligraphy he had collected from different dynasties.
"That's the charm of his character, a patriotic person and a passionate artist," Shi said.
With an exhibition space of 4,000 square meters, Cheng Shifa Art Museum will be a part of the Shanghai Chinese Painting Academy.
There will be three permanent exhibition halls that fully display Cheng's art biography, achievements, art concepts and the masterpieces he donated.
Ti Gong
"There will also be some temporary exhibitions including the paintings created by Feng Zikai, He Tianjian, Lin Fengmian and Xie Zhiliu, the big names of the first generation of the artists at Shanghai Chinese Painting Academy," Shi said.
"This art museum will be an important place to study Cheng's art and the status of the Shanghai School in modern art history."
Born in Songjiang, Cheng grew up on a farm. He spent his boyhood observing birds, flowers and farmers — themes that were later to dominate his canvases.
He initially studied medicine but later switched to art, the first love of his life. He graduated from Shanghai Art College in 1941 and held his first exhibition a year later.
"I treasure very much that I can express myself with lines and colors," Cheng once said. "I'm no better than others, but I'm different. Actually, everyone is different. Each person has different experiences, feelings and dispositions, which form unique styles that can't be duplicated."
In his earlier years, Cheng mainly focused on landscapes. He then moved on to draw comic strips, establishing his own distinctive style. His representative works include "The True Story of Ah Q" and "The Story of Brave Sword." His figure paintings in his late years are also considered significant works of art.
He initially gained notice by illustrating the short stories of renowned Chinese author Lu Xun (1881-1936).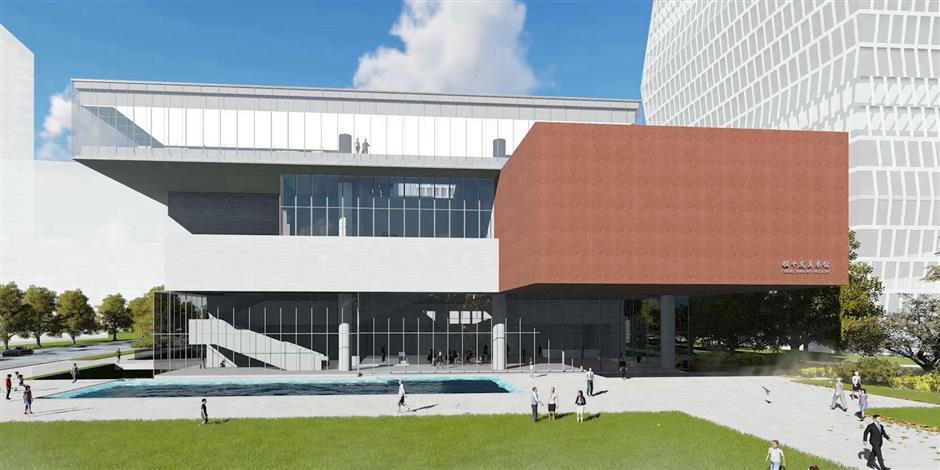 Ti Gong
For the years when China was closed to the outside world, Cheng's works were of a political nature. But when the nation's doors were flung open, he turned to subjects closer to his spirit — birds, trees and mountains.
Today he ultimately is remembered best for his paintings of minority ethnic groups in the southwestern province of Yunnan.
Cheng's work was strongly influenced by the painting of Ren Bonian (1840-1896) and Chen Hongshou (1599-1652). His techniques combine the traditional with his own personal style. Vivid and colorful with simple lines and neat brush strokes, Cheng's paintings display a childlike innocence and gentleness.
Traditional Chinese painting, he once said, "shouldn't be constricted by the past. Our artists should have a much deeper insight into life and society. Sometimes breaking the bond of tradition is a good thing."
Cheng, also an expert in calligraphy, was particularly influenced by renowned calligrapher Lu Ji, born in 265 AD, who painted in Shanghai when it was still a small fishing village.
Cheng's calligraphy has earned many awards and he has exhibited across the country and overseas.
Ti Gong
"His works, which incorporate history, literature and painting, are simple yet elegant, popular among most people, young or old," commented Lin Mingjie, a local art critic and a long-time friend of Cheng.
Lin recalled that his humor and friendliness won him many friends in various walks of life.
"He was a very humorous and interesting person, he loved Kunqu Opera. He even set up the Duo Duo Opera Group at home, and had all his friends who love the opera gather and sing there," Lin added, "He was always optimistic no matter what happened."
In the eyes of Shi Dawei, the importance of Cheng Shifa Art Museum is not merely limited to the name of Cheng Shifa.
"We will cooperate with academies outside Shanghai to view him and the art of the Shanghai School from a different angle in a broader scope," said Shi.
Ti Gong
Source: SHINE Editor: Wang Qingchu Special Reports