Zhao Yiman: a revolutionary mom
00:01 UTC+8, 2018-05-27
0
"My dear boy, I can no longer teach you by my words, but instead by my deeds. When you grow up, I hope you would not forget that your mother died for our country."
00:01 UTC+8, 2018-05-27
0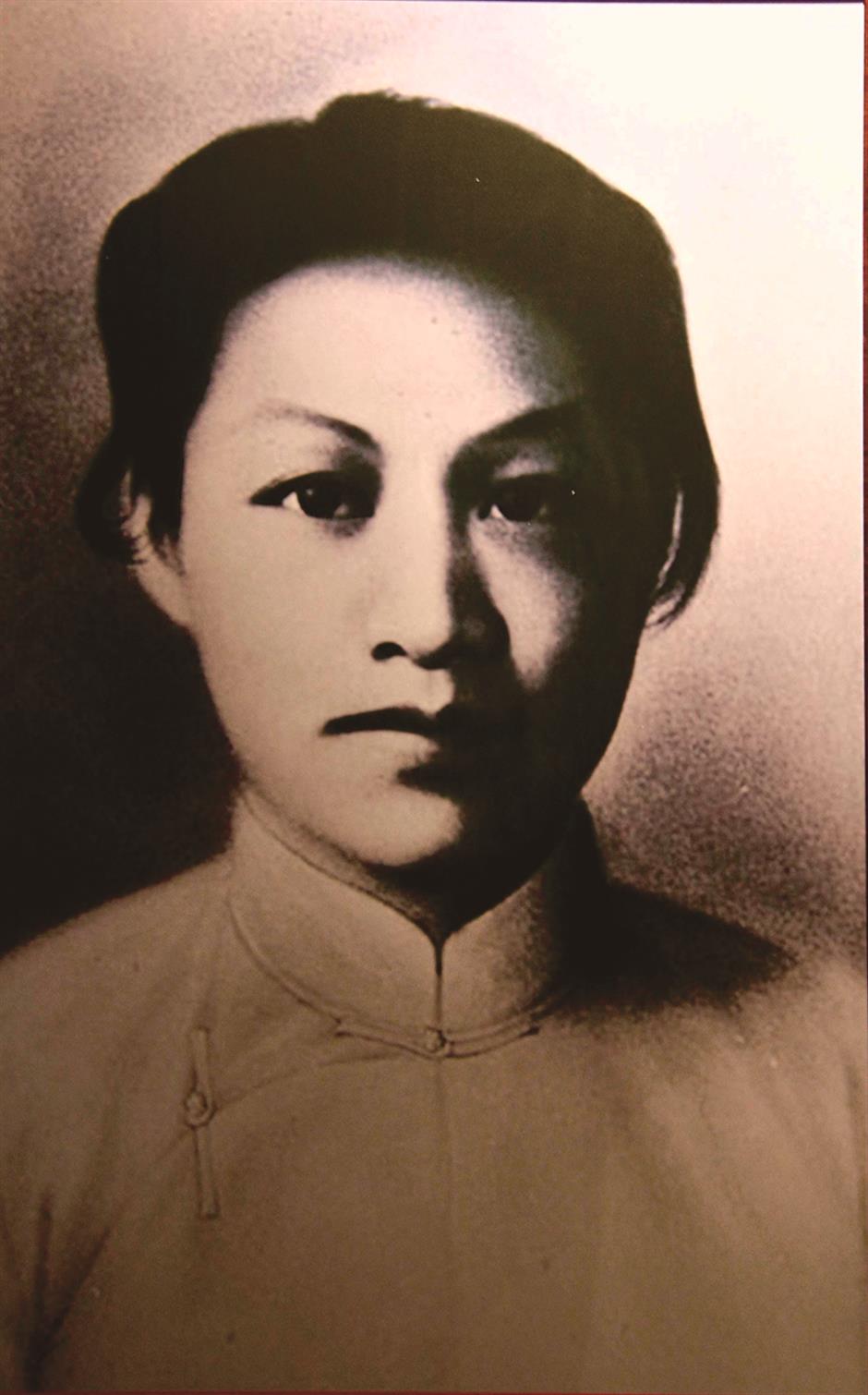 Imaginechina
Zhao Yiman was a heroic female Chinese fighter in the war against Japanese aggression. She led guerilla forces against the invaders in northeast China before she was captured and executed at the age of 31.
Born into a rich family in Yibin City, Sichuan Province in 1905, Zhao was the seventh child with five sisters and three brothers.
Tragically, her father Li Hongxu was executed during The Revolution of 1911, when she was only 13.
Born as Li Kuntai, she changed her name to Li Yichao after studying in Moscow. During the anti-Japanese movements in northeast China, she adopted the alias Zhao Yiman to protect her family.
Zhao received quality education. In 1913, she studied in a private school. Her excellent academic performance allowed her to be enrolled in a girls' middle school in Yibin in February 1926. In October the same year, Zhao was one of the first women to attend the Wuhan branch of the Whampoa Military Academy, the official military academy of the Republic of China.
During the May Fourth Movement in 1919 pushing for social reform, Zhao absorbed many progressive ideas. Fully involved in the May Thirtieth Movement against foreign imperialists, Zhao encouraged students to block the British ships carrying kerosene from docking on Yibin.
Recommended by her brother-in-law Zheng Youzhi, an early member of Communist Party of China, Zhao joined the Communist Youth League of China in 1923. Three years later, she became a member of the CPC.
In September 1927, Zhao went to the Soviet Union to study at Moscow Sun Yat-sen University where she met Chen Dabang, also a Whampoa Military Academy graduate.
It is said that Chen looked after Zhao when she was sick. Chen, nicknamed "academician Chen," often helped Zhao learn Russian. They married in 1928. Soon after, Zhao was pregnant and therefore returned to Shanghai in November. Later, Zhao was sent to Yichang, Hubei Province, where she gave birth to a son named Chen Yexian in December. In order to devote herself to revolutionary activities, Zhao asked her husband's brother to bring up the child.
After the "September 18 Incident" in China, which was a pretext of the Japanese invasion, Zhao moved to the northeast and played a leading role in the labor movement.
As a government official, she roused the masses and organized guerrilla forces to wage a desperate struggle against Japanese in the spring of 1934, delivering a heavy blow to the Japanese.
In the fall of 1935, Zhao was promoted to political commissar. Both locals and soldiers spoke highly of the heroine.
She was captured after being seriously injured in a battle in November. Trying to force Zhao to give up secrets, the Japanese used a horsewhip to stab her wound. Zhao gave up nothing, despite the pain.
In a critical condition, Zhao was sent to hospital. There, she instilled patriotic values in a nurse and a guard. They helped her escape on June 28 but was recaptured two days later.
Zhao was executed on August 2, 1936. Her final message was to her son: "My dear boy, I can no longer teach you by my words, but instead by my deeds. When you grow up, I hope you would not forget that your mother died for our country."
Source: SHINE Editor: Fu Rong Special Reports