'China Is Not Our Enemy' leader wishes more Americans understood the real China
15:58 UTC+8, 2023-03-05
0
Anti-Asian hate crimes rose significantly in the US over the past few years, and Jodie Evans puts it down to the anti-China rhetoric propagated in the mainstream media.
15:58 UTC+8, 2023-03-05
0
Two activists were arrested by Capitol police in Washington DC on February 28 after disrupting the first hearing of a select committee purportedly set up to examine economic cooperation between the United States and China.
Instead, all we saw was bipartisan fear-mongering about China that Fareed Zakaria described in the Washington Post as "dangerous groupthink."
The newly established "Select Committee on the Strategic Competition Between the United States and the Chinese Communist Party" held its first hearing on February 28, and despite claiming that it was set up to discuss economic competition between China and the US, its actual aims were highlighted clearly in the meeting's title: "The Chinese Communist Party's Threat to America."
"To watch Tuesday's hearing of the new House select committee on China was to be transported back to the 1950s," Zakaria noted in the Washington Post. "Members of both parties tried to outdo one another in their denunciations of China, describing ... the Communist Party as an 'existential' threat to the United States, and blaming it directly for every problem in America, from drug use to COVID-19 to unemployment."
CFP
Jodie Evans is co-founder of a group called CODEPINK, a feminist grassroots organization whose mission is to end US warfare. The group began in 2002 in protest against the invasion of Iraq.
Last week, two of their activists disrupted the hearing on Capitol Hill, one holding a sign saying "China Is Not Our Enemy," the name of an arm of CODEPINK set up three years ago and that Evans now heads.
Both of the activists were arrested on site and now face court.
"Olivia (DiNucci) was arrested," Evans told Shanghai Daily on the evening of the disruption. "She was taken to jail, and she's out now – she was charged and given a court date."
Evans is clear about the true aim of the new select committee, and that is the building of hate and distrust and fear of China. "This is, you know, super propaganda for war."
She noticed anti-China rhetoric building in the US media a few years ago, and that's when she decided – after campaigning for the last two decades to stop US aggression in Iraq, Afghanistan and around the world – that she had to focus on China as well.
"Three years ago, all of a sudden I notice this coordinated effort of hate around China," she said. "Every media outlet was having the same story and I'm like, 'Oh, this is propaganda for war ... I have to get in the way of this before it's too late.'"
Anti-Asian hate crimes rose significantly in the US over the past few years, and Evans puts it down to the anti-China rhetoric propagated in the mainstream media.
"There have already been casualties from the 'war on China' that the US is driving, and they're Asian Americans because all this hate on China is driving hate crime against Asians in America," she explained. "And I want to say 'Asians' because in America, nobody can tell the difference, so any Asian is getting the attack."
Luckily, attacks on Asian Americans fell slightly last year according to the FBI's annual statistics, but Brian Levin, director of their research center, says anti-Asian attacks are still at "disturbingly elevated levels when compared with pre-pandemic (levels)."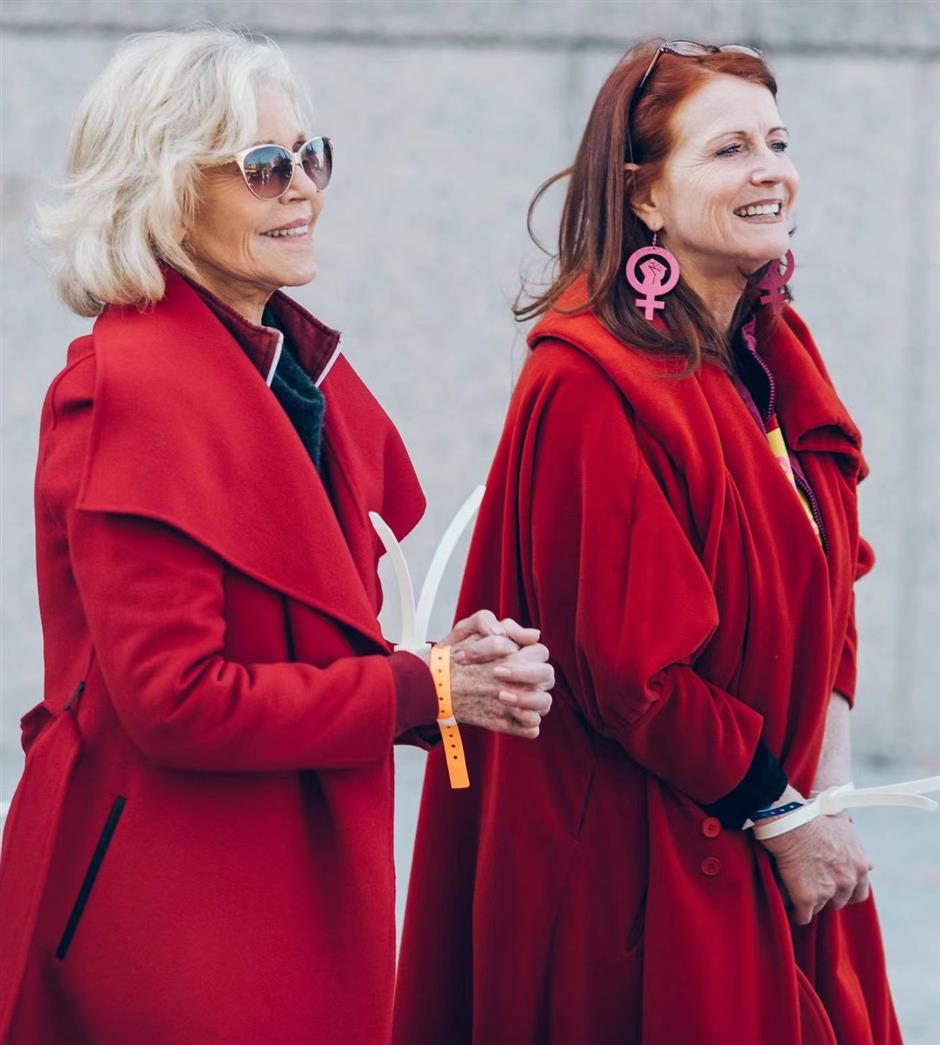 Evans has firsthand experience of the devastation caused by war, having visited Iraq numerous times before and after the US invasion. She said there were some similarities between the attack on Iraq and China, namely the use of the media to manufacture consent among the population.
"The lies and propaganda around China are so thick and so deep and so racist," she said. "It's really quite shameful how racist it is, the xenophobia and how inhuman the stories that people are willing to believe and take for granted ... instead of really understanding what China is or that a country of almost (1.4 billion) people is as diverse as anything you could imagine."
She refers to the average American's understanding of China as "simple-minded" and suggests people educate themselves a bit more so that they have an understanding of this country outside of the narrative portrayed in Western mainstream media.
"It's quite easy, and then it starts to build for you ... a human relationship with another place instead of this false, you know, false propaganda-driven ... toxic waste that gets in your brain."
Once the average American better understands the reality on the ground in China, Evans hopes they can help avert the current push for conflict.
"I think it's also hard for people in the United States to understand that a country could have changed as vastly as China has change in 40 years, because nothing changes here (in the US), it just gets worse," she explained. "I think it would be frightening to (Americans') psyche to have to accept how much a country can respond to the needs of its people and change ... and not only the needs of its people, but the needs of the world."
"I think that's a frightening concept for US citizens to have to accept," she continued. "But I hope we can help them accept it and be at our side calling for cooperation and friendship, because that's what we need."
Source: SHINE Editor: Liu Qi Special Reports