Handpicked natural wines, quality food served to Nice people
00:19 UTC+8, 2023-03-17
0
Tucked in the Bridge 8 Creative Industry Cluster, Nice people restaurant has a relaxing vibe, quality food and natural wines to serve its customers.
00:19 UTC+8, 2023-03-17
0
The Bridge 8 Creative Industry Cluster is not usually considered a go-to spot for good food and drinks, as it mainly houses offices rented by information technology and creative industry companies.
However, Nice people restaurant has chosen this location in downtown Shanghai to offer diners a relaxing experience with ample outdoor space. It serves Western-style dishes made with local ingredients and plays light-hearted music. Customers enjoy ordering coffee in the afternoon or wine at night to unwind with friends.
Owner Cherry, originally from Hong Kong, has always had a passion for coffee and wine. Nice people serves natural wines handpicked by Cherry's Parisian husband, Mathieu Le Pape, an indepedent wine dealer with over a decade of experience in China's wine industry.
Le Pape travels between China and France to source natural wines from boutique French wineries.
He has a keen interest in finding natural wines from boutique wineries in France. These wines are made using biodynamic methods during both the grape-growing and post-harvest processing stages. The use of organic farming methods and avoidance of most pesticides produces a more authentic taste.
He selects wines with only natural yeast found in the vineyard to transform the sugar in the grape into alcohol.
When it comes to selecting a winery, it's more about relationships than business. The winemakers need to understand who you are, what you tell, and what your taste preference is like. The more confident you are the more likely they will work with you, Le Pape noted.

Le Pape and Cherry believe that choosing good food and wines is not about the place, but about the chef or winemaker behind it.
The natural wines Le Pape selects are not produced in large quantities, and their fermentation process lasts for as long as three to four months. He treats wines as living products, experimenting with aging to produce different flavors.
At Nice people, they have a card specially designed for novice drinkers when they don't know which wine to choose. Customers can select their preference for wines, whether they want it to be more fruity, or if they wish the aftertaste to be dry or smooth.
Tips for novice drinkers to choose their wine:
Understand your taste preference and don't hesitate to discover and experiment with new wines from different origins, grapes and styles.
Consider the level of wine extraction when choosing a wine. Categorized as low-, medium- and high-bodied, it affects the wine's alcoholic content, taste and color.
Take note of the barrels used to store the wine as they also affect its taste. Some wines take on the flavor of the oak barrel.
Always remember that a good bottle of wine is just as important as a good dish when sharing and enjoying a meal with friends and loved ones.
If you go:
Opening hours: 11:30am-9:30pm, Mondays-Saturdays
Address: No. 5103, 550 Jumen Rd
局门路550号八号桥三期5103室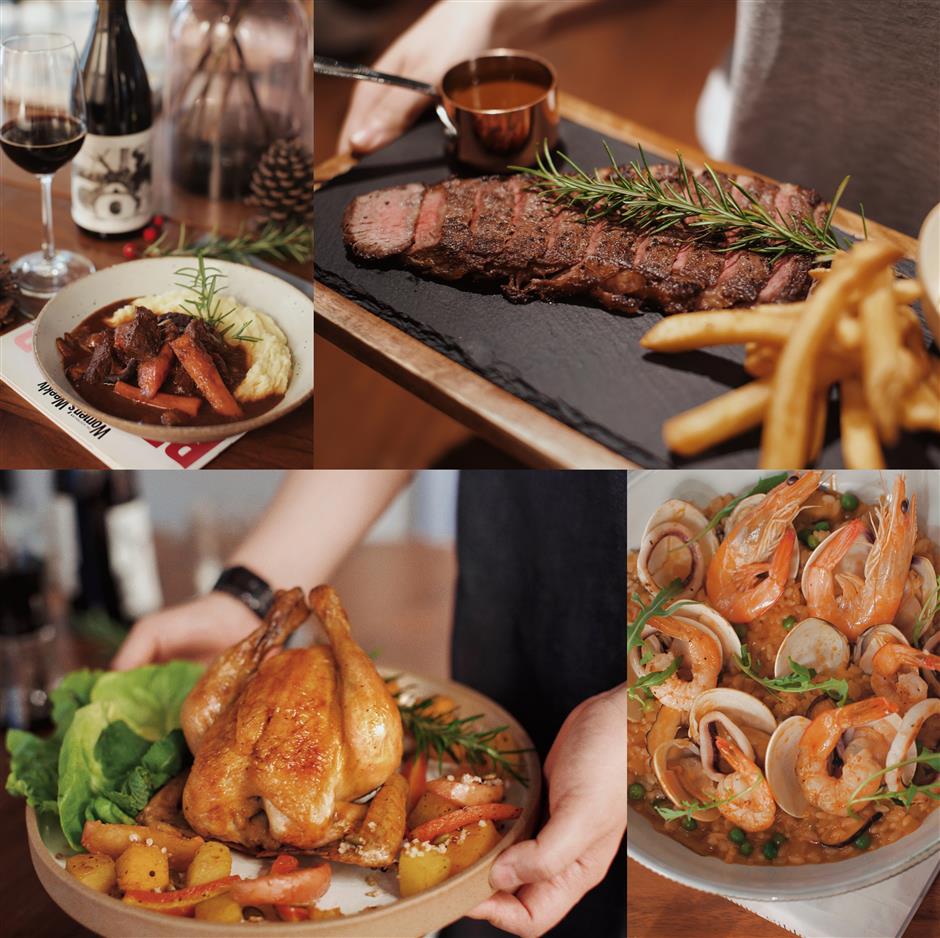 Source: SHINE Editor: Liu Qi Special Reports