World Cup moves onto Qatar and a whole lot of problems
07:16 UTC+8, 2018-07-19
0
As one of the best World Cups ever ends in Russia, football's biggest tournament must now prepare for its most controversial, in Qatar in 2022. Since the tournament was handed...
07:16 UTC+8, 2018-07-19
0
AFP
As one of the best World Cups ever ends in Russia, football's biggest tournament must now prepare for its most controversial, in Qatar in 2022.
Since the tournament was handed to the supremely wealthy Gulf state, whose team has never appeared in a World Cup, FIFA's decision has been roundly questioned and resulted in severe consequences for football and its governing body.
The four-year run-up to the Middle East's first ever World Cup is unlikely to prove any different.
With a host rocked by a diplomatic crisis, accused of supporting terrorism, facing allegations of corruption and human rights abuse, a tournament shifted to November and December for the first time and uncertainty over how many teams will take part in 2022, it is fair to say there has never been a World Cup like Qatar's.
- Gulf crisis threat -
The emirate sold its bid in part by claiming Qatar's World Cup would be one for the Middle East but that claim has been severely undermined by political events.
Since June 2017, a group of neighbouring countries including Saudi Arabia and the United Arab Emirates have frozen relations with Qatar, accusing it of backing extremism and being too close to Iran.
The crisis has lasted 13 months and shows little sign of abating, instead deepening with Qatar taking the UAE to the International Court of Justice in June.
It has unsettled the most stable part of the Middle East and placed 2022 in its crosshairs.
Officials in Saudi Arabia and the UAE have openly called for Qatar to be stripped of the World Cup and promised fresh revelations later this year.
As part of the crisis, Saudis and UAE citizens are prevented by their own countries from travelling to Qatar; prior to the dispute Doha tournament organisers predicted up to 1.5 million fans arriving for the tournament, many from football-mad Saudi.
FIFA has desperately tried to stay out of the bitter and bizarre conflict, but that appears unlikely to last.
On July 11 it announced it was preparing to take legal action in Saudi Arabia against pirate broadcasters, transmitting stolen live World Cup games from Qatar's beIN Sports.
And behind all the drama politics continue as FIFA president Gianni Infantino seeks to balance relations with Qatar and his increasingly warm links with the Saudi crown prince, Mohammed bin Salman.
- List of issues -
The myriad of issues surrounding Qatar 2022 are almost unfathomable.
Corruption investigations continue with the Swiss Attorney General's office examining the awarding of the 2022 tournament as well as an American court case hearing graft claims last year.
Qatar denies all allegations, as it does with terror-funding claim by its former allies.
The thorny issue of compensation for Europe's top leagues including Spain, England and Germany because they will suspend their leagues during a "Winter World Cup" remains unresolved, with a payout as high as one billion euros suggested in some quarters.
Despite mooted labour reforms affecting some two million migrant workers helping build World Cup venues and related projects, human rights groups remain anxious about the pace of reform promised by Qatar.
And the enthusiasm among some FIFA members, including apparently Infantino, for a 48-team World Cup in 2022 rumbles on.
Scheduled to be discussed at FIFA's Moscow Congress it was taken off the agenda, only for senior Qatari World Cup official Nasser Al-Khater to say in Russia on July 7 that a 48-team tournament was doable "if the format is done right".
As if all that is not enough, Qatar now has to follow one of the greatest World Cups, with expectations vastly raised ahead of 2022.
And beyond global issues, it will have to deal with more commonplace ones such as how much to limit alcohol sales during 2022.
Qatari organisers reportedly sent a team of some 30 officials to Russia and will have noted the large numbers of South American fans and the street party atmosphere in bars, something alien to Doha.
Qatar's World Cup preparations have so far been like none before it and the next four years promise to be no different.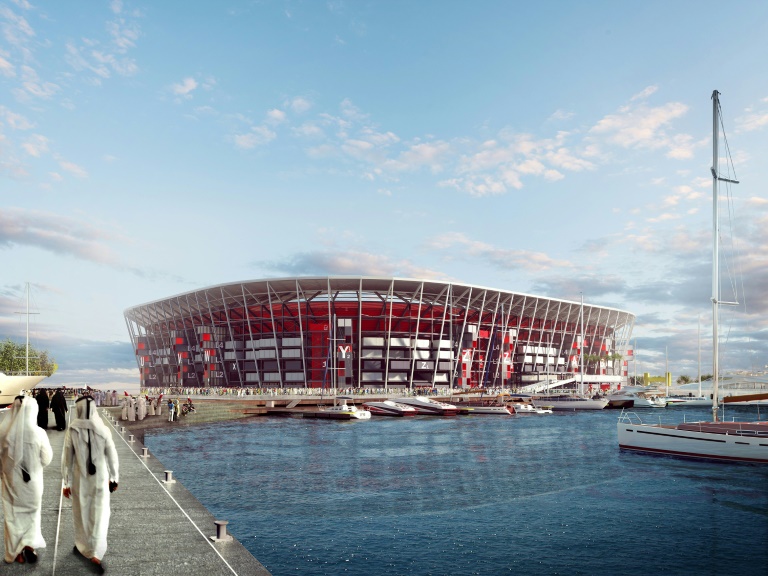 AFP
Source: AFP Special Reports