Web of lies and deceit leads to abduction of baby in suburban Shanghai
11:50 UTC+8, 2018-05-02
0
Police uncovered a web of lies and deceit after a woman 'abducted' a stranger's baby from a park in suburban Shanghai yesterday.
11:50 UTC+8, 2018-05-02
0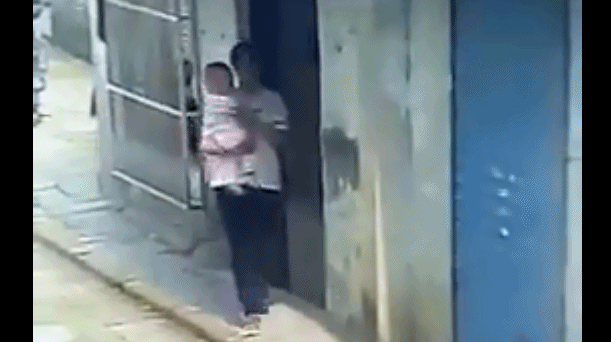 Two suspects have been detained after a web of lies and deceit reached its climax with the abduction of a baby from a park in suburban Shanghai on Tuesday afternoon, police said.
Police in Qingpu District received a report about 3pm that a 10-month-old baby girl had been taken away by a woman.
The baby girl was playing in a park in Liantang Town with her grandfather about 2:30pm when the grandfather left her briefly in the care of a middle-aged woman he had seen before, police said.
The grandfather, surnamed Wang, allegedly said he left to look for his daughter-in-law and asked the middle-aged woman to look after the baby girl for a moment.
When he returned to the spot after 10 minutes he found both his granddaughter and the woman were gone.
Police said they found the baby girl and the two suspects, a 40-year-old man surnamed Yang and a 46-year-old woman surnamed Deng, in a rented apartment in the same town about 10:45pm that evening.
Qingpu police
Web of lies and deceit leads to abduction
When police began investigating what led a woman to walk away with someone else's baby, they discovered it all began early last year.
The suspects, Deng and Yang, are in a relationship. Deng said she used the opportunity to take the baby home since Yang had been demanding to see their child recently — a child he had never met and who he believed was living back in her hometown.
Deng lied about having given birth to their child when, in actual fact, she terminated the pregnancy early last year when she was about six months pregnant.
Police from Liantang Police Station said they quickly tracked the suspects down via street surveillance cameras.
Yang was spotted with Deng and the baby girl on an e-bike together and police said they got Yang's home address through the household registration system.
The woman could face the criminal charge of abducting a child under the age of 14, which could see her spend up to five years in prison. Considering her actions didn't result in "bad consequences," she is likely to receive a reduced sentence.
Her partner, Yang, will probably be released on bail, police added.
The baby girl is in good health and has been reunited with her family.
Source: SHINE Editor: Shen Ke Special Reports