Science and technology museum is closed? No worries, Shanghai has other options
18:33 UTC+8, 2023-03-29
0
Many museums in Shanghai offer experiences related to nature and science; here are six of them.
18:33 UTC+8, 2023-03-29
0
Although the Shanghai Science and Technology Museum will be closed for a renovation for around two years, there are still many other venues in Shanghai where visitors can learn about nature and science.
Follow Shanghai Daily to check out where to gain knowledge about how mother nature works and how human sciences develop.
Shanghai Astronomy Museum
The world's largest planetarium, the Shanghai Astronomy Museum offers a connection between humans and the universe.

Apart from exhibits of soil samples from various stars, a solar tower is undoubtedly the main attraction at the museum. It allows visitors to observe high-definition images of sunspots, solar flares and solar prominences through professional optical devices.
Wang Rongjiang / SHINE
Late last year, the museum became the first of its kind in China to win a Thea Award for Outstanding Achievement announced by the Themed Entertainment Association at the International Association of Amusement Parks and Attractions Expo in Orlando, Florida.
Address: 380 Lingang Avenue, Pudong New Area
浦东新区临港大道380号
Opening hour: 9:30am-4pm (admission closes at 3pm), closed on Monday
Shanghai Astronomical Museum
Although having a similar name to the Shanghai Astronomy Museum, this museum is actually on Sheshan Hill in suburban Songjiang District.

Formerly known as the Sheshan Observatory that was built in 1900, the museum mainly provides exhibitions on the history of astronomical study in China, including many pictures of the universe taken in the observatory.
Imaginechina
The museum reopened to the public just recently after a grand renovation. Its "Lunette Astronomique Centenaire," a 123-year-old binocular refractor telescope that was once the largest in Asia, is back to work as well.
Address: West Peak of Sheshan Hill, Songjiang District
松江区佘山西峰
Opening hour: 8:30am-16:30pm (admission closes at 4pm)
Visitors need to book tickets before hand on the Official WeChat Account "上海天文博物馆服务."
Shanghai Natural History Museum
This museum is usually where Shanghai people get to know dinosaurs for the first time in their life. After moving to its current location, it has become one of the largest museums of natural sciences in China.

Jiang Xiaowei / SHINE
More than 240,000 samples, including animal and plant specimens from the Stone Age, are collected in the museum. There are also rare species which cannot be found elsewhere outside the country, such as a Yellow River mammoth, a giant salamander, a giant panda, and a Yangtze River alligator.
And dinosaurs are still a major attraction. Who can say no to a four-story-high, full skeleton of a 140-million-year-old dinosaur?
Address: 510 Beijing Rd W., Jing'an District
静安区北京西路510号
Opening hour: 9am to 5pm (closed on Monday)
Shanghai Meteorological Museum
In a British-style red-brick house, the museum displays a long history of how weather observation started and developed in Shanghai.

The house was once the location of the Xujiahui Observatory, the oldest meteorological station in China, built in 1873 – this was also the beginning of weather records in Shanghai.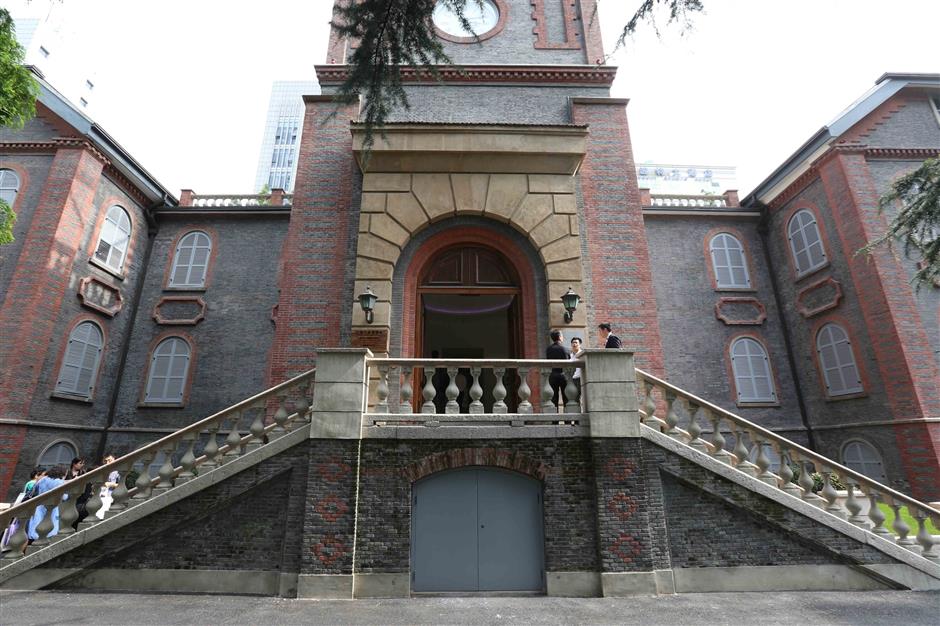 Imaginechina
Exhibits include old observation machines and city weather records. Visitors are able to get a glimpse the "wind of change" through lines of data and pictures, learning how human activities affected the climate through the past century.
Besides, visitors can also have a try on old-style weather forecast, such as sending weather information through Morse Code.
However, this is probably a museum that is the most difficult to get access to in the city. It opens at 10am and 2pm, each time allowing only 30 visitors. Appointment for the following week is open at the Official WeChat Account "上海气象博物馆" at 11am every Monday.
Address: 166 Puxi Rd, Xuhui District
徐汇区蒲西路166号
Shanghai Insect Museum
Despite its name, the museum offers much more than insects. Its exhibition halls simulate different environments, such as rain forests, karst caves, deserts and marshes to display insects, reptiles and amphibians living in them. It has also one of the largest butterfly species collection in the country.

Imaginechina
Address: 1 Fenghe Rd, Pudong New Area
浦东新区丰和路1号
Opening hour: 9am-5pm from Monday to Thursday; 9am-5:30pm from Friday to Sunday and on national holidays
Shanghai Children's Museum
As its name indicates, the museum opens a gate to science and technology to children.

The colorfully designed exhibition halls have different themes, mainly on navigation and spaceflight.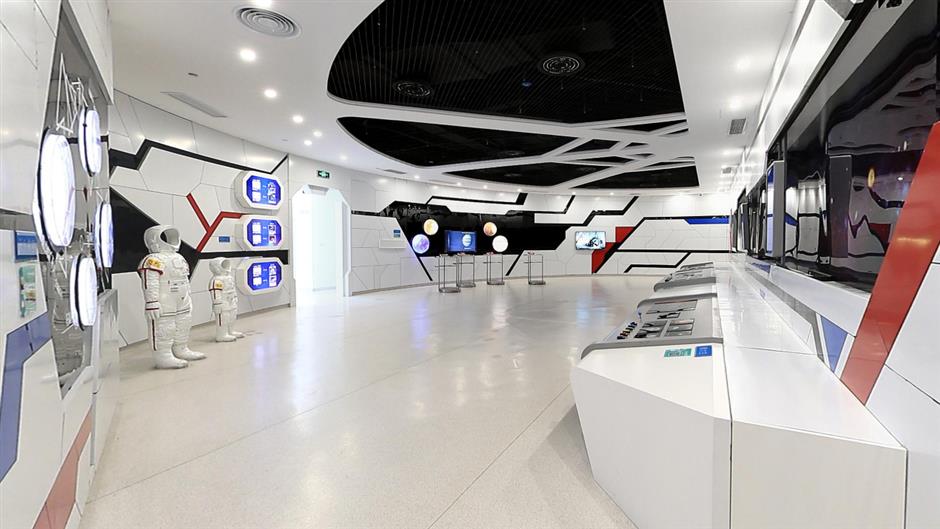 Ti Gong
The recovery capsule of China's first-generation return satellite is the most precious exhibit at the museum, along with the two-stage engine of the Long March Four launcher – the launcher never made it to space as its development stopped in the early 1980s.
Address: 61 Songyuan Rd, Changning District
长宁区宋园路61号
Opening hour: 8:45am-4:45pm (admission closes at 3:30pm), closed on Monday
Source: SHINE Editor: Xu Qing Special Reports