Shanghai puppet festival to host shows from 10 countries
17:21 UTC+8, 2023-08-10
0
Shanghai International Puppet Festival will feature a national tour of over 100 performances and activities as an international art exchange.
17:21 UTC+8, 2023-08-10
0
Ti Gong
The 7th Shanghai International Puppet Festival, a program of the China Shanghai International Arts Festival, will run from September to December.
Both classics and new avant-garde puppet shows from 10 countries – China, Russia, Germany, Brazil, Armenia, Australia, the Netherlands, France, Portugal and Israel – will be presented.
The festival will feature a section paying tribute to classic puppetry shows and, for the first time, a national tour of over 100 performances and activities as an international art exchange.
Puppet artists from all over the world will not only gather in Shanghai, but also take their performances to the provinces of Guangdong, Jiangsu and Zhejiang.
Ti Gong
Shanghai Puppet Theater's new offering, "The Elephant's Journey of Freedom," is a highly anticipated puppet musical that will debut at the festival.
The immersive wqwqmusical is a heartwarming story about a young elephant's adventure to explore the outside world. It showcases innovative puppet manipulation techniques that grant the animal puppets a remarkable "freedom of movement."
Celebrated Russian puppeteer Nikolai Zykov will bring "Show of Light Puppets," an illuminated puppet play using fantastic devices.
As the curtains rise, audience will be led to a mesmerizing underwater realm, where they can witness the graceful movement of jellyfish. Light will also transport them through ancient times to witness the nimble strides of dinosaurs. Amidst the ever-changing interplay of light and shadow, audience members will embark on an exhilarating journey of soul-healing through the power of light.
Ti Gong
Ti Gong
The Fifth Wheel, from Freiburg, Germany, will stage their visually stunning marionette play "Extraordinary Voyage."
Drawing inspiration from puppeteers' own rich and vibrant experiences across the world, the play will lead the audience on a quest to uncover the secrets behind the dazzling neon lights of Broadway, venture through bustling Arabian streets, and explore a gypsy camp. The voyage that is as splendid as a kaleidoscope will also showcase the folk customs and traditions of diverse cultures, spectacular dances, and time-honored witty stories.
"The Hunchback of the Notre Dame," a puppet play with innovative scenes, will be presented by Dutch "Master of Puppetry" Ila van der Pouw. Pouw has earned numerous international accolades such as the Zapp Theater Prize and the public award from the North Holland Daily for her exceptional ventriloquism skills and captivating finger artistry.
Within the walls of the Notre Dame Cathedral in Paris reside not only the physically deformed bell-ringer Quasimodo but also a cat, bats, a cleaner, and a group of nuns. All these roles are brought to life by the single performer Pouw. She is bringing her talents to China to adapt the world-renowned literary classic into a puppet play, showcasing her unique style of portraying multiple roles.
Ti Gong
Dream Puppets from Australia will offer a black light puppet play, "Dreamer and the Rainbow Tiger," which is a production of its "Dreamer" series. The series has captivated audiences worldwide during its international tours.
Utilizing the extraordinary and amazing effects of black light, the series constructs vivid and lifelike three-dimensional realms teeming with a breathtaking palette of colors. Now, Dreamer and his new companion, the Rainbow Tiger, will come to China. Together, they take a thrilling adventure through time and space aboard a magical bed, delving into a surreal dream world.
Online tickets are on sale on the WeChat account of the Shanghai Puppet Theater and the websites of Maitao and Damai.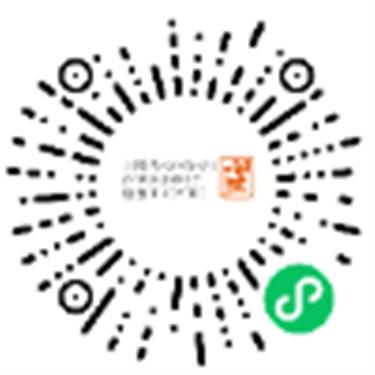 Ti Gong
Source: SHINE Editor: Liu Qi Special Reports