Somms sway city dining scene
13:08 UTC+8, 2020-09-23
0
Wine has been around an awfully long time, sommeliers not so long.
13:08 UTC+8, 2020-09-23
0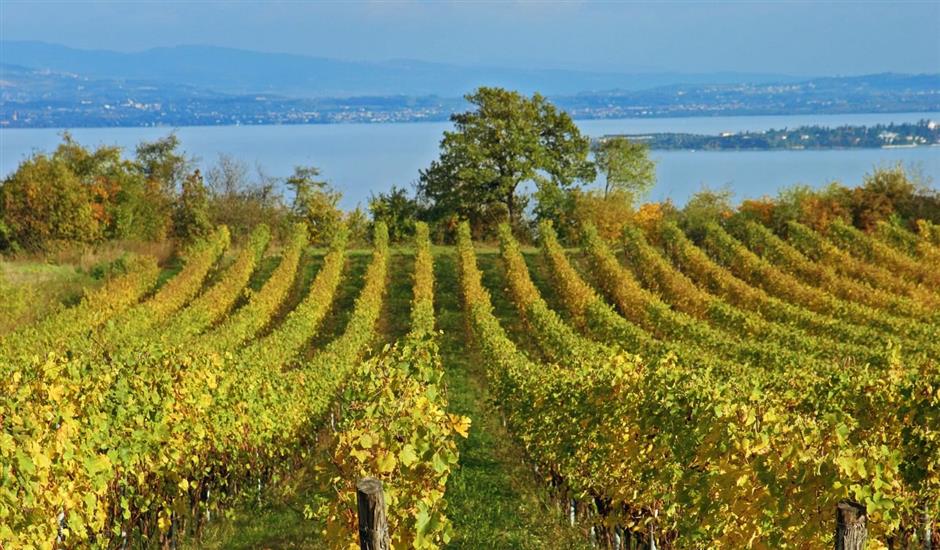 Ti Gong
Wine has been around an awfully long time, sommeliers not so long. The modern-day restaurant with a la carte menu is a post-French Revolution, late 18th century phenomenon, and sommeliers evolved along with restaurants. The earliest sommeliers were often failed chefs but by the turn of the 19th century they were respected and essential players in Europe's best restaurants.
In the last few decades of the 20th century the wine lists of top restaurants in Paris, London, New York and other epicurean centers exploded in terms of breadth and width. For example, top New York City restaurant wine lists are hundreds of times more extensive than the early 1960s Lutece wine list. Sommeliers are more important today than ever before and their work is far more demanding. Whether it's your traditional French sommelier or the more laid back American somm, these wine ambassadors play a key role in wining and dining at top restaurants. Most germane to this week's column is sommeliers in Shanghai and how they are changing our fine wining and dining experience.
Tyler Chen is an award-winning champion sommelier. Tyler, from the Ningxia Hui Autonomous Region, was sommelier at the Kerry Hotel Shanghai but is now at the upscale Maison Lameloise.
Tyler sees himself as the ambassador of his chef, communicating the history, culture and stories of his wines and the chef's creations. Combining wine and gourmet acumen with humor and presence, he epitomizes the best of young gun somms. His wine preferences have evolved over the years from Zinfandel to Pinot Noir and one of his most beloved wine and food pairings is Chinese-style jellyfish with Champagne.
Girl Power
The fraternity of sommeliers has long been a bastion of men. This has become quite controversial in Europe and the US. Fortunately, many of Shanghai's best somms are females, and while space limitations prevent me from introducing all of them, I'll feature two of my favorites.

Skyler Qian revealed to me the spirit of a sommelier. We were doing an event at her hotel and some road works forced us to unload our wines and various props quite a distance from the hotel. Faced with the arduous task of carrying the wines and equipment to the hotel, Skyler immediately went to the largest and heaviest box and in reply to our protests said, "no problem, I'm a sommelier." This typifies the can-do-anything attitude of top sommeliers.
Skyler hails from Jiangxi Province and once worked as sommelier at Emirates Palace Hotel Abu Dhabi. She's presently embellishing the wine experience at The Shanghai Edition Hotel.
I couldn't write about Shanghai sommeliers without mentioning Carmen Lim.
A true pioneer, Carmen was the first Malaysian sommelier and handled wines at the prestigious Joel Robuchon Singapore. Since coming to Shanghai, about a decade ago, she's worked at a series of top restaurants, including Flame, El Patio and Moon's Steakhouse and served as food and beverage director of the Guoman Hotel.
Most important, she's helped mentor a new generation of Shanghai sommeliers — like all good somms she's knowledgeable, driven and a consummate communicator and teacher. Her favorite wines are Austrian Rieslings and red Burgundies and favorite wine and food pairing is Cochinillo suckling pig with Amontillado Sherry. Every somm I've ever met loves Champagne. Sommeliers also get a kick out of introducing wines that many consumers may not be familiar with, therefore I'll introduce a superb Champagne-style wine from northern Italy.
Ti Gong
Franciacorta DOCG
Situated in the heart of Lombardy's Lake District, the Franciacorta region is boarded to the south by Lago d'Iseo and the larger Como and Garda lakes to the north. Collectively the lakes help temperate the climate. The sunny temperate days and much cooler nights allow for a longer and slower growing season that results in fresher and richer wines. The wine-friendly infertile and porous soils are mostly glacial moraine sediments.

About half a century ago, a small cadre of men from Lombardy created a whole new style of Italian sparkling wine. Frauro Ziliani, the winemaker for Guido Berlucchi, made the first traditional method sparkling wine in 1961, and by 1967 the region had 11 producers and DOC status. In 1995 Franciacorta was granted the higher DOCG designation.
Franciacorta winemakers learned and borrowed from Champagne. They use the Champagne-method of second fermentation in the bottle and French rather than Italian words adorn their labels. The most important varieties in Franciacorta are Chardonnay and Pinot Noir with smaller amounts of Pinot Blanc and the high-acidity local variety Erbamat also permitted.
Aging requirements are more stringent than Champagne, with non-vintage wines aged in the bottle a minimum 18 months before release as opposed to 16 months for Champagnes. Vintage and reserve wines require even longer aging. Dosage guidelines mirror those of Champagne from Brut Nature to Demi Sec sweet wines. Franciacorta has a sunny and temperate climate and the wines are typically fruitier and richer than those of Champagne.
Recommended Franciacorta producers with wines available in Shanghai include Bellavista, Ca' del Bosco, Contadi Castaldi, Ferghettina and Pizzini. A suggestion: The next time you dine out and drink a Franciacorta or other exceptional wine, invite your sommelier to have a glass. It's a kind and graceful professional courtesy.
Where to buy in Shanghai
China Wine & Spirits. Room 702, No. 1, Lane 1136, Xinzha Rd, 6087-1811
Bellavista Pas Opere Franciacorta Brut DOCG
Bellavista Saten Franciacorta Brut DOCG
Bellavista Vittorio Moretti Franciacorta Brut DOCG
Bellavista Alma Franciacorta Brut DOCG
www.vinehoo.com
Ca'del Bosco Annamaria Franciacorta Brut DOCG
Contadi Castaldi Saten Franciacorta Brut DOCG
Contadi Castaldi Franciacorta Zero Dosage DOCG
Source: SHINE Editor: Fu Rong Special Reports