Shanghai doctors repair 2-month baby's pigeon egg-sized heart
15:41 UTC+8, 2023-09-14
0
The baby from Yunnan Province was found to have heart problems soon after his birth, and was diagnosed with tetralogy of Fallot, a complicated congenital heart disease.
15:41 UTC+8, 2023-09-14
0
Ti Gong
A 2-month-old baby boy with serious heart abnormalities has undergone successful surgery on his pigeon egg-sized heart in Shanghai thanks to a charity foundation.
The baby from Yunnan Province was found to have heart problems soon after his birth, as he turned blue while crying and eating, indicating an oxygen deficit. He was then diagnosed with tetralogy of Fallot, a complicated congenital heart disease with four defects. The disease is colloquially known as blue baby syndrome.
It is a serious heart disease, which requires surgery early but local medical capabilities and the financial health of the family are the biggest challenges.
A Yunnan hospital helped the family to contact the charity foundation for congenital heart disease patients of Shanghai Yodak Cardio-Thoracic Hospital, which offered to help.
The family brought the baby all the way to Shanghai for examination and treatment. Doctors said the baby was only 4 kilograms in weight and his heart was only the size of a pigeon egg, so the coronary arteries were very tiny, less than 1 milliliter in diameter.
For such delicate surgery, all surgical tools were carefully chosen and the suture line is slimmer than a human hair. Each step is conducted with extreme care, doctors said.
The three-hour surgery went smoothly, and doctors repaired all the heart defects.
The baby was removed from a respirator and transferred from the intensive care unit to a general ward only six days after the surgery.
The family expressed their gratitude to the Shanghai medics and the foundation, which covered all medical expenses and travel costs.
Foundation officials said the charity had offered help to some 1,000 poor patients with congenital heart disease since June of last year.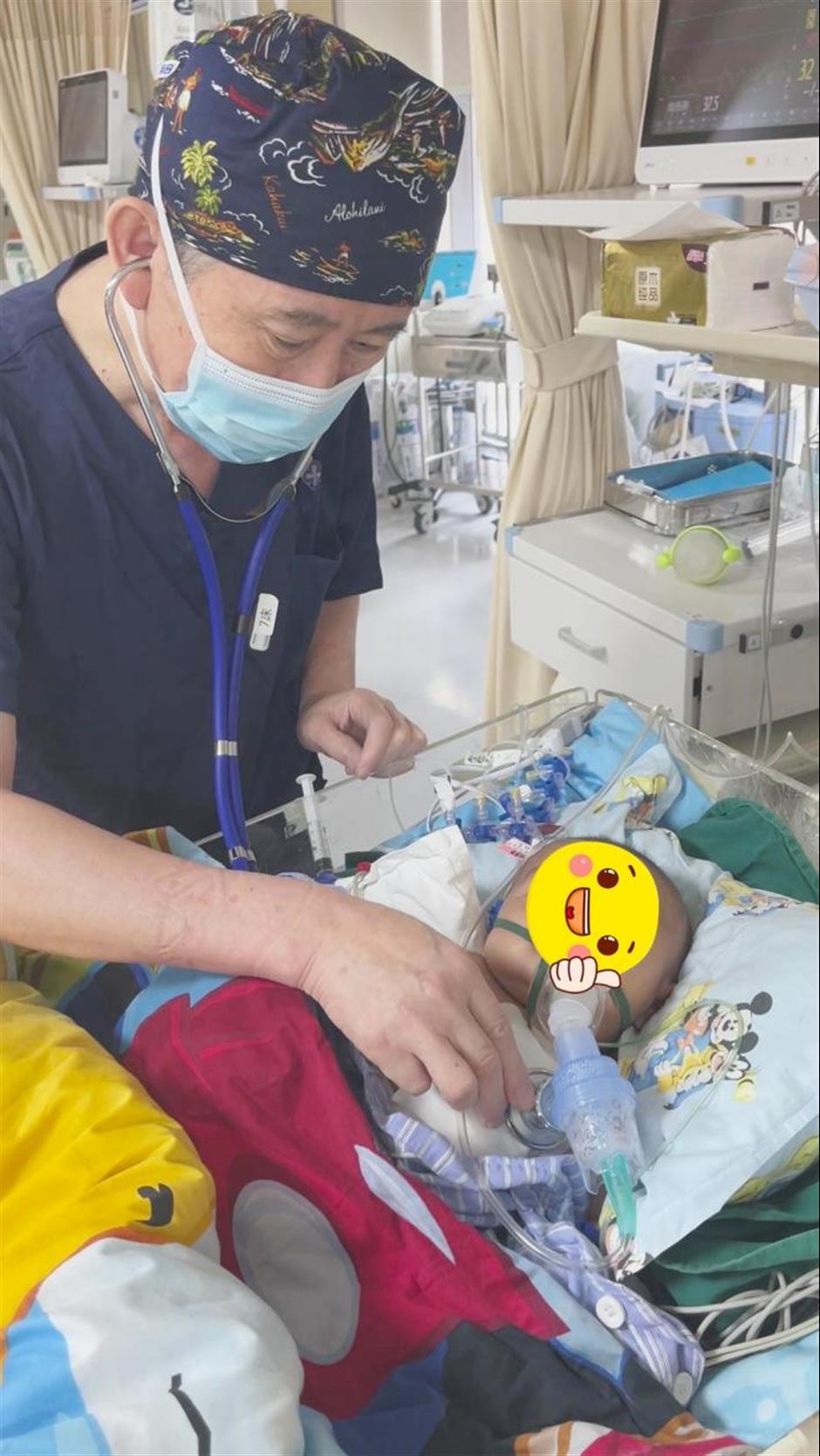 Ti Gong
According to experts from Shanghai Yodak, the incidence of congenital heart disease is seven to 10 of every 1,000 newborn babies in China, which means there is one sick baby born every 3.25 minutes. Congenital heart disease is the top inborn disease in the nation.
Experts said congenital disease can be prevented, treated and controlled. Women should increase their awareness by enhancing pre-pregnancy and early-pregnancy care to reduce fetal defects. They can have prenatal checks to identity defects for early detection and early intervention and newborn screening is also available for early diagnosis and treatment.
"Congenital heart disease is treatable and curable," said Dr Li Baojun, director of cardiac surgery department of Shanghai Yodak. "The best time to identify the disease is at a prenatal check in the 18th to 22nd weeks of pregnancy. Most congenital heart disease is not inherited, but may be related to a viral infection or other reasons in the first three months of pregnancy. Taking medicine, exposure to certain chemicals and radiation, and major stress in the early stage of pregnancy can increase the risk of congenital heart disease.
"If the newborn baby has problems such as purple lips, shortness of breath, poor development, and weak immunity, it is better to go to a professional facility for congenital heart disease screening," Li said.
Source: SHINE Editor: Yang Meiping Special Reports