Beneath the Great Wall: How this tiny village's fresh makeover is putting it back on the map
09:00 UTC+8, 2020-10-17
0
In 2018, a poverty alleviation project began in the village, with the lofty goal of not only fixing the place up, but increasing the overall livelihoods of the 800 citizens.
09:00 UTC+8, 2020-10-17
0
After a two-hour, early morning flight from Shanghai, I touched down in Qinhuangdao City of Hebei Province. I'd never heard of the place before a few days prior, when I was told the small city is home to Shanhai Pass, where the Great Wall finally dives into the sea, and where legendary battles helped shape today's China.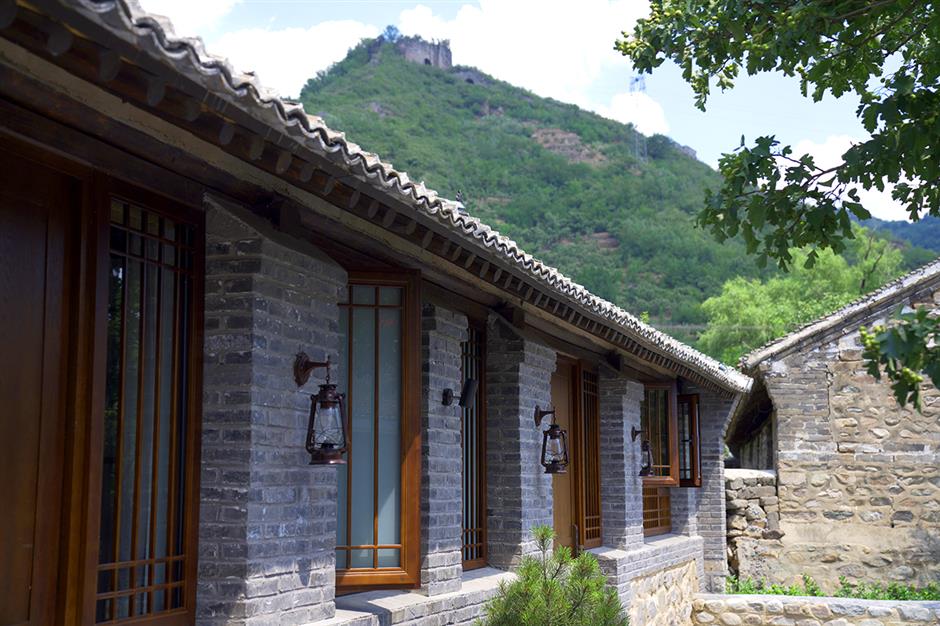 We wouldn't stay long, though — our destination was about an hour's drive from there: a tiny village that was once a walled garrison for soldiers protecting the wall from outsiders.
During the Ming Dynasty (1368-1644), Jielingkou Village was considered an extremely important and strategic part of the Great Wall. It was home to soldiers from far and wide who were stationed there to protect the inside of the wall from the outside world.
The village slowly fell out of significance — and into disrepair — as the dynamics of China changed, leaving the place a mere shadow of its glorious heyday.
In 2018, a poverty alleviation project began in the village, with the lofty goal of not only fixing the place up, but increasing the overall livelihoods of the 800 still living there today.
Village arrival
I dozed off somewhere along our 50-kilometer drive inland from the ocean before we suddenly veered off the main drag and crossed a bridge over the Yang River before coming to a halt.

After such a rude awakening I got out to stretch my legs — the place seemed quiet and green, and the air was clear, but I couldn't see any remnants of the Great Wall as I scanned about, at the same time trying to get used to the sudden bright sunshine beaming down on me.
"It's behind this house," our driver said, instinctively knowing exactly what I was looking for.
With my neck craned up to the heavens, I began slowly moving backward, the roof of the building disappearing from view to reveal more and more of the bright blue above me. And then, finally, the solid hue of a cloudless sky switched to dark greens and grays as the Great Wall, perched on top of a mountain overlooking the village, came into view.
"You can climb up there soon," a voice suddenly shouted out from my left. It was Ge Weimin, a young man in charge of the revitalization project here. Soon I was directed to the minsu (guesthouse) I'd be staying in — one of the crowning jewels of the village's upgrade. He insisted on carrying my bag as we weaved our way along cobblestone paths under the ever-present protection of that huge wall up on the mountain — it was like something out of a movie.
Ge, despite being greeted by every villager like an old friend along the way, isn't from here. He was dispatched to Jielingkou from a company in Guangdong Province called Country Garden Group, which has a special department for poverty alleviation to help them fulfill their social responsibility goals. Ge has lived here for 18 months already, allowing him to slowly build up a close relationship with many of the 800-odd locals.
Hu Jun
修旧如旧 (Refurbish in the old style)
My room, a modern yet timely space with all the mod cons inside a 200-year-old village structure, was nothing short of breathtaking. A coffee machine perched proudly on a beautiful wooden table that looked like it should be in a museum somewhere, offering a clear contrast of old and new.

I was lucky enough to stay inside one of eight premium rooms available in the village for visitors looking to immerse themselves in Jielingkou's charms, but I couldn't help but think it must have been a huge effort.
The project began in late 2018, Ge told me. All of the old, uninhabited homes used for the minsu were taken apart, piece by piece, refurbished, and then put back together again to modern standards, all while honoring ancient methods.
"From the outside, these buildings look old and are in the original style, but inside it's all contemporary technology," he explained. "Take, for example, the old practice of using mud to seal the building — there is no modern waterproofing used, but these buildings never leak."
Ge sees the creation and running of guesthouses in the village as one of the key ways to improve the livelihoods of the people here, bringing in much needed income. "This will allow city folk to enjoy the village in comfort."
Many of the hidden improvements made in Jielingkou, while out of sight, are just as important. Chief among them is the construction of a water system that means villagers now have clean tap water piped into every home, something that seemed impossible before the project began two years ago.
"Before that, the people of Jielingkou had to manually fetch water every day," Ge told me. "It's one of the first things we did, and it really helped us gain the trust of the locals, who weren't all onboard in the very beginning."
Gaining that trust took a lot of effort, Ge explained, although he realizes that for some, massive change isn't easy. "Helping the locals understand and accept our plans was one of our biggest challenges — now some of those who were our most ardent detractors are now our greatest supporters."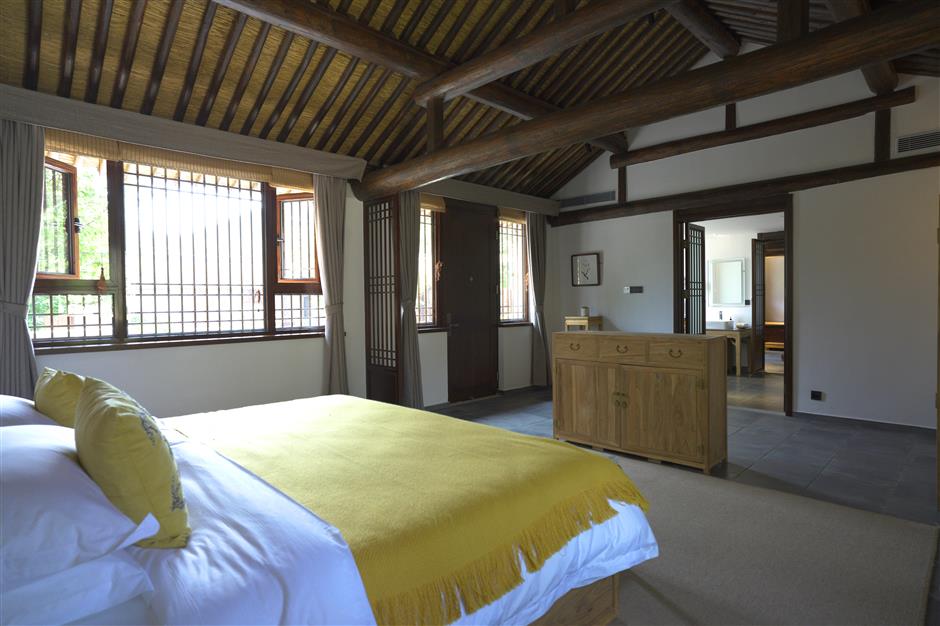 Hu Jun
年纪大了嘛 (I'm getting on now ...)
Dong Yufu, 71, grew up in Jielingkou and is one of those huge supporters of the village's revitalization project. He remembers back to his childhood living under the shade of the Great Wall, which has been a part of his life for as long as his heart has been beating.

"I used to try and climb up to the wall every day when I was younger," he told me with a warm smile across his face. "I'm getting on now, but I still go up whenever friends from outside visit."
I mentioned how I find the Great Wall so inspiring, and wondered if the novel ever wears off.
"I'm 70-something now, and I've lived with it my whole life," he said. "But I'm still just as interested in the wall as I was when I was a little boy."
After diving deep into his memories for a few moments, Dong told me that life was always tough in Jielingkou, and that when he was a child in the 1950s there wasn't always enough to eat.
"If we could eat until we were full, we were happy," he recalled. "Back then the adults would let us kids eat first, and only then would they eat whatever was left over. You could say that Jielingkou was an impoverished place."
He feels that life in the village now is miles better than before, even in his retirement. "Now we have TVs, air conditioning, computers — so if we compare today with the past, the difference is huge."
Hu Jun
人少姓多 (Not many people, but lots of surnames)
Having opened a can of worms, Dong couldn't resist diving deeper into the history of the village. One such point of note, he told me, is the reason behind Jielingkou having so many different surnames in such a small population.

China has thousands of surnames still in use today, but 85 percent of the population are represented by only 100 of them. Surnames like Wang, Zhou, Wu and Huang are among the most popular, similar in a way to popular English surnames like Jones, Smith and Williams.
What isn't common, however, is a wide variety of surnames existing inside a small village, which is exactly the case in Jielingkou. It's such an oddity, in fact, that the new minsu has an art installation featuring each and every surname, with a few spaces left for whenever someone new moves in.
"There are 28 surnames among the people here," he told me. "Why is that? Well, it's to do with history."
In the past, the village always held an important, strategic position, guarding the interior of the country from Manchus and Mongols, and whoever else was trying to get in. Because of that tactical location, soldiers came from far and wide to serve in what was then a walled garrison. Many stayed on, and so too did their surnames.
Dong poured me a cup of tea. "New Zealand friend, drink up!"
He hopes now that things are looking up for Jielingkou, some of the younger members of the village who left to chase opportunity in the cities will come back. He has four adult children himself who have so far resisted the move back, although they do visit often.
Already two young university graduates who grew up in the village have returned to work at the minsu, offering hope that more will follow.
On my last day in Jielingkou, I climbed the mountain to the Great Wall directly behind the village to witness the sunrise. At the top of the peak I stood in awe of the village below, and the vast lands beyond. I wondered how it must have been standing in this exact spot 600 years ago, protecting the people below from the unknown.
Back then I would have been exactly the type of person those serving in the garrison wanted to keep out. Today, four decades after China began opening up to the outside world, I stand here as a guest, jealously admiring the quiet lives of the 800 who call Jielingkou home. And I hope more and more people just like me make the journey here soon.
Source: SHINE Editor: Wang Qingchu Special Reports