Community centers expand activities to include all age groups
14:20 UTC+8, 2019-03-25
0
A recent government survey of 700 younger residents in 68 housing estates found they weren't very happy with the way estates are managed, some estates have made changes.
14:20 UTC+8, 2019-03-25
0
Every housing estate is equipped with a public activity room for residents, but too often they get taken over by senior citizens playing mahjong.
Senior citizens are happy to have a place to place and socialize, but what about the nearly third of Minhang District residents who are younger people?
A recent government survey of 700 younger residents in 68 housing estates found they weren't very happy with the way estates are managed. For one thing, they also want a place to socialize.
To address the problem, the district initiated a pilot project that designated 24 housing estates to expand activity centers to embrace all age groups, particularly youth who often feel left out of community life.
We take a look at how the pilot project is going at three sites.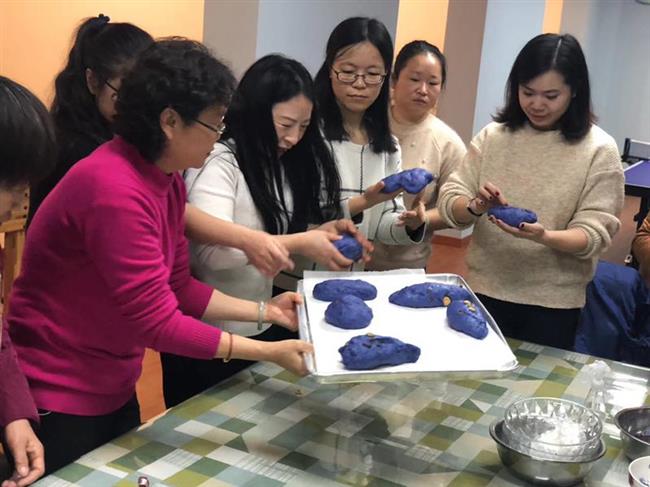 Ti Gong
Vanke Park Avenue Estate in Maqiao Town
Zhang Ting, a community manager, was transferred from the Jiangchuang subdistrict to the Vanke Park Avenue Housing Estate a year ago. The first time she walked into the community activity room there, she said she was stunned by what she found.
Senior citizens dominated the small room, their mahjong tiles clacking loudly. The smell of cigarette
smoke permeated the area.
"If the activity room is a mirror of the whole housing estate, then that sight leaves a poor impression," said Zhang.
It didn't surprise her that young people living in the estate never used the activity room. Zhang said
she knew that changes needed to be made.
"The elderly put up strong resistance when I told them the activity center would be overhauled," she said. "They feared they would be ignored in the renovation. But I had to balance their needs with those of younger residents. I told the elderly residents that I would set aside an area for them to play games — respectable card games."
After a three-month overhaul, the old activity room was converted into a two-story area with lively vibes.
Each week, the center offers two courses, such as candle-making or baking lessons. Some 100 activities have been scheduled in March, and all those events were reserved within 30 minutes of the announcement being posted on the community WeChat account.
The elderly residents who had opposed the new design so vociferously at the start turned out to be the most active users once it was completed.
"From 7am to 8pm, elderly residents are there, having fun," said Zhang. "They can dance, do exercises, take classes. There are no age restrictions on the center's use. It has given older residents a chance to rub shoulders with the younger set, to see what today's youth are doing. It makes them feel young again. And we have broken the dependence on mahjong for a social life."
Indeed, socializing is the major function of the community activity center. It has also fostered a robust volunteer organization for community events.
Shi Wenqing, who moved to the estate last year, is one of the volunteers. She has helped in the staging of events like holiday celebrations and painting pictures on old sewage pipes.
The former advertising executive quit work to devote more time to her child once she moved into the estate.
Participating with other neighbors in community events has kept her busy and that makes her happy.
Apart from courses organized or provided by the government, residents have pitched in to share their skills and talents in classes. Housewives share old family recipes, and an English teacher organized a bilingual children's book reading fair.
"There are 1,976 households in the estate and we have 1,800 subscribers on our WeChat account," said Zhang. "That's a high ratio for a community account."
Zhang said she was surprised by the popularity of the youth area in the center. She visited dozens of activity rooms before embarking on the overhaul at the Vanke Park Avenue Housing Estate.
"But because the project is a relatively new thing, there really weren't any good models we could copy," she said. "I did harbor doubts when I was pushing through the project, but I finally figured we just needed to get it done and see what happens. It proved to be the right choice."
Yicheng Housing Estate in Pujing subdistrict
Chen Jiajia started her engagement with the Yicheng Housing Estate when she registered her information with the neighborhood committee.
The Pujing subdistrict is well-known for its focus on activities for the elderly. In the Yicheng estate, they had formed dancing groups, a ping pong team and even a saxophone group. The housing estate even provided a complete karaoke system.
However, about 90 percent of the residents in her housing estate were people 50 years or younger. No specific activities were aimed at them.
Chen's years of activity as a volunteer gave her ideas and resources to draw on. She was the natural leader for a mission to engage younger and middleaged residents.
"A lot of facilities and companies anxious to attract potential customers were willing to provide free courses," said Chen.
Classes were organized to suit lifestyle needs, such as self-improvement, painting, reading fairs, latte art courses and wine tastings.
"We wanted to make room for the desires of younger people and let them choose the types of activities they wanted in their community," said Ye Zhiyan, a staffer of the Pujing subdistrict.
Chen said the community WeChat account used to be a magnet for complaints, but those have been significantly reduced since the activity center's scope was broadened to embrace younger age groups.
The schedule of activities for younger people is full. There are more family activities and events aimed at children. In March, the youth center worked with CuteTigers, a popular educational cartoon, to create preschool education facilities.
Even residents in nearby estates have heard about the youth center and now want one in their communities. Subdistrict authorities said the concept will be expanded to other estates in the future.
Ti Gong
Sunny Shenzhou Housing Estate
"Young people can think out of the box and find solutions faster," said Tian Yuan, director of the Sunny Shenzhou Housing Estate neighborhood committee.
"Their participation in community management has brought noticeable improvement in matters related to community service and environmental awareness."
Five younger residents were elected as new neighborhood committee members this year.
They include Wang Yuanji, who works in environmental design, and Tang Xuhui, a programmer who has helped install monitoring cameras in the estate.
Management participation of residents 46 years and younger has risen from 7 to 21 percent
Ti Gong
Ti Gong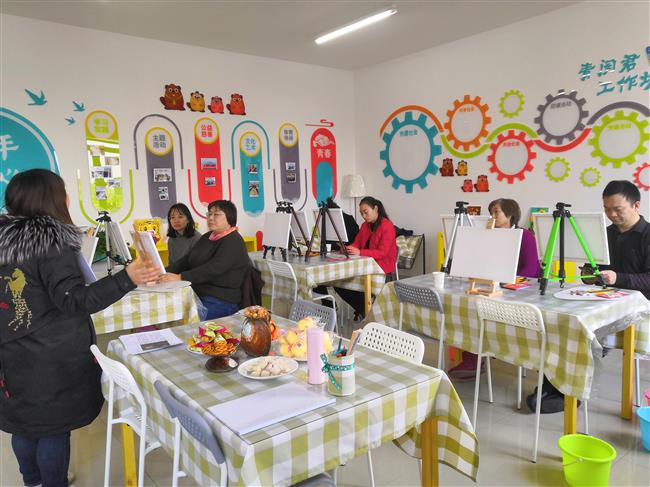 Ti Gong
Source: SHINE Editor: Chen Xingjie Special Reports